We've made the news. Here are some publications that have mentioned GymCastic over the years. Enjoy! 
««« ••• »»»
««« ••• »»»


Simone Biles on Overcoming Abuse, the Postponed Olympics, and Training During a Pandemic

Women's Gymnastics Deserves Better TV Coverage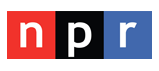 Olympic Officials Move To Dump USA Gymnastics As Organizers Of Olympic Athletes
Mary Bono Resigns As USA Gymnastics' Interim CEO
After Nassar: Preventing Sexual Abuse in Youth Sports
Irked By Broadcast Coverage, Gymnastics Sites Aim To Raise The Bar

Will Larry Nassar's Trial Change Gymnastics?
What You Should Watch This Weekend: 'The Little Prince' and the Olympics

Larry Nassar duped me. He would have duped you too. Here's how to stop the next abuser from taking his place (Op-Ed)


Some see ban of Laurie Hernandez's coach as progress for USA Gymnastics but question the timetable
An online community of gymnastics fans found comfort and joy watching an old meet together

Aly Raisman, at odds with USA Gymnastics, isn't backing down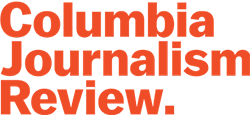 Journalists were slow on the Nassar story. Here's why.

USA Gymnastics Chose Medals Over Child Safety (Op-Ed)
What To Do With Your Newfound Gymnastics Obsession Once The Olympics End
Queen Simone Biles Claims Her Olympic Crown At Last
How To Sound Like You Know Your Stuff While Watching Olympic Gymnastics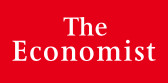 Modern Gymnasts Emphasise Power Over Artistry

Podcast pick of the week: It's 'GymCastic'
NBC's Al Trautwig Apologizes for Comments on Simone Biles' Parents
Reflecting on a conversation with Larry Nassar (Outside The Lines)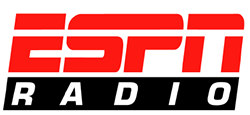 The Right Time with Bomani Jones on ESPN Radio

Fierce Five gymnast Maroney steps away from competition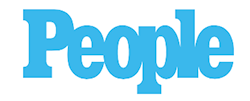 Former USA Gymnast Vanessa Atler Says She Developed an Eating Disorder Under Valeri Liukin: 'I'm Still Messed Up'


McKayla Maroney Halts Competitive Career

You Have to Watch Simone Biles, the Undefeated Teen Gymnast Who Will Crush the Next Olympics


In wake of Nassar scandal, gymnastics aid fund expanding focus to education and prevention
Dominique Moceanu says USA Gymnastics CEO 'at the forefront' of ignoring abuse

How Laurie Hernandez Earned the Nickname 'Baby Shakira'
'I'm shocked that no one has been fired at MSU' — What Happens in the Wake of Larry Nassar?


Should Gabby Douglas Be in the All-Around Final Tonight?
Gold Hard Facts: How Martha Karoyli Quietly Built a Gymnastics Juggernaut

Is the U.S. Gymnastics Team Really Friends?

Three Sports Podcasts Hosted by Women

"This is Bigger Than Myself:" How the  Women of the U.S. Gymnastics Team Found Their Voice



Has Figure Skating Maxed Out In Difficulty?

8 Podcasts For Olympics Coverage To Listen To During The 2016 Summer Games In Rio
McKayla Maroney Has 4 Things To Teach You About Social Media

Olympics Special interview: The two squabbling sisters who are revolutionising British gymnastics
Why Rio Olympics will Flip Over Simone Biles

Gender Politics of the Gymternet

Gymnastics Fans Are Changing How the Sport Is Covered Through Blogging

33 Podcasts You Should Be Listening To

Laurie Hernandez Won't Let You Look Away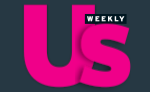 Olympic Gymnastics Hopeful Simone Biles Has a 'Big Thing to Live Up To'


10 Things You Need to Know About Team USA's Latina Gymnast, Laurie Hernandez