About the Show
The podcast you've been waiting for whole life for! Inarguably, the best gymnastics podcast in the history of the universe. A weekly talk show with interviews, opinions and analysis for fans by the wittiest, wisest fans in the game.
GymCastic in the news: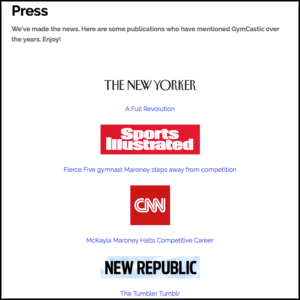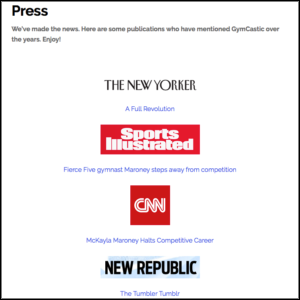 We love hearing from you! Give us your requests, thoughts and feedback by emailing us at gymcastic @ gmail.com. Thanks for listening!
About The Hosts
Find out all about the hosts in Episode 100 here.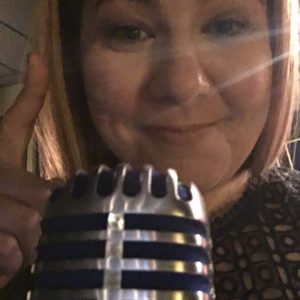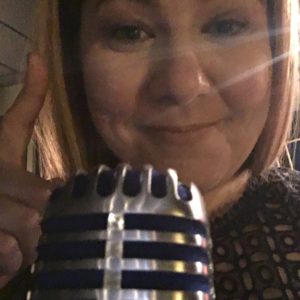 Jessica O'Beirne's mission in life is to make gymnastics as popular as the NFL. No, seriously, she's not kidding. She is the creator and producer of the show. Before GymCastic took over her life, she worked tirelessly to assure that gymnasts knew they could continue to do the sport throughout their lifetime for health, fitness and fun over at masters-gymnastics.com (featured here in the New York Times). She has written for International Gymnast magazine, the LA Times and Huffington Post. Follow her on Twitter @OtotheBeirne or Google+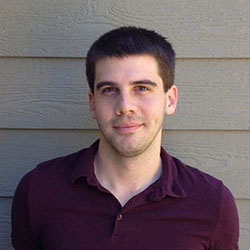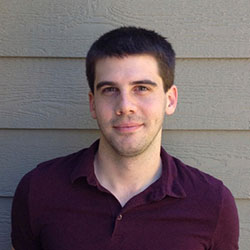 Spencer Barnes has been a devoted fan of gymnastics ever since Svetlana Boguinskaya and Lilia Podkopayeva rescued him from the clutches of a sea monster and brought him to a beautiful island paradise, although that may have been a dream. He is firmly committed to shouting the virtues of NCAA gymnastics from all available rooftops, hills, and stepstools and believes that all floor routines should strive to communicate the sorrow of a nation through the medium of toe point. He can normally be found detailing bizarre commentator moments and obsessing over who deserved a 9.875 at his blog, The Balance Beam Situation, and on twitter @

TheBBSituation

. Follow his television recaps over in the non-gymnastics world at New Now Next.
Uncle Tim is an original GymCastic host. He writes the blog that would be Spanny's boyfriend… if it were straight,

Uncle Tim Talks Men's Gym

and Twitter @

uncletimmensgym

.

His official biography reads as follows:

Loves: Jordan Jovtchev's shiny leotards, Philipp Boy's face, Louis Smith's hair, Jake Dalton's toe point, and a good triple full.

Obsessed with: Tim Daggett. Who isn't?

Hates: This is an abridged list… Double pikes off parallel bars, double-twisting double layouts off high bar, bent legs, flexed feet, sloppy handstands, bad round-offs, bad spelling, wedgies, and little kids who fart in your face while you're spotting them.

Hidden talents: I can do a standing back tuck on the high beam even though I'm a boy. Oh, and I'm great at making alcohol-infused desserts, and I speak a lot of languages, and I can eat a large pizza by myself in a single sitting.

Craziest gymnastics moment: When I was in undergrad, I was a poor schmuck, but I studied abroad anyway. On my last day in Rome, I was running low on cash, so I did what any former gymnast would do: I went to the Coliseum, set a hat on the ground and started doing gymnastics. I made 40 euros that afternoon and I had myself a nice meal by the Spanish Steps. (FYI: this happened many years before Emily Kmetko needed train fare on Make It or Break It. She's the copycat–not I.)

Most private thing I'm willing to admit: I have a big gymternet crush on Spanny Tampson. Who doesn't?
Hosts Emeritus: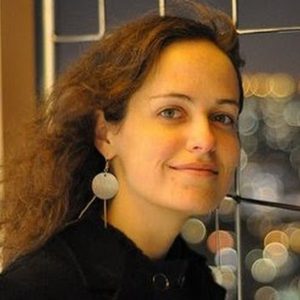 Blythe Lawrence
of
Gymnastics Examiner
is a journalist from Seattle. She's written about gymnastics for
Universal Sports
,
ESPNw
,
International Gymnast Magazine
and
The Seattle Times
. She was an editor for the International Gymnastics Federation. She co-authored one of the most important gymnastics books ever written, Fierce by Aly Raisman.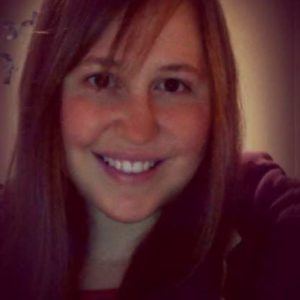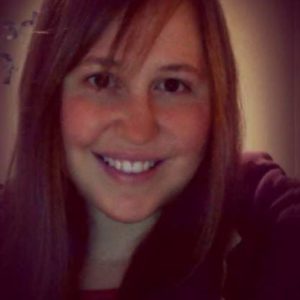 Lauren Hopkins, began writing about gymnastics for The Couch Gymnast in July 2010, and spent four years there as the U.S. expert while also contributing to International Gymnast magazine, GymCastic, and as a guest on several blogs. In 2014, she created her own website, The Gymternet, now one of the most popular gymnastics sites providing exclusive coverage for the most enthusiastic gym nerds. She is the author of a young adult gymnastics series, The 2016 Trilogy. A New England native, Lauren is a 2014 graduate of Columbia University. She currently lives in New York City and she loves the Red Sox unconditionally. Follow her on Twitter.
Transcription Team Captains: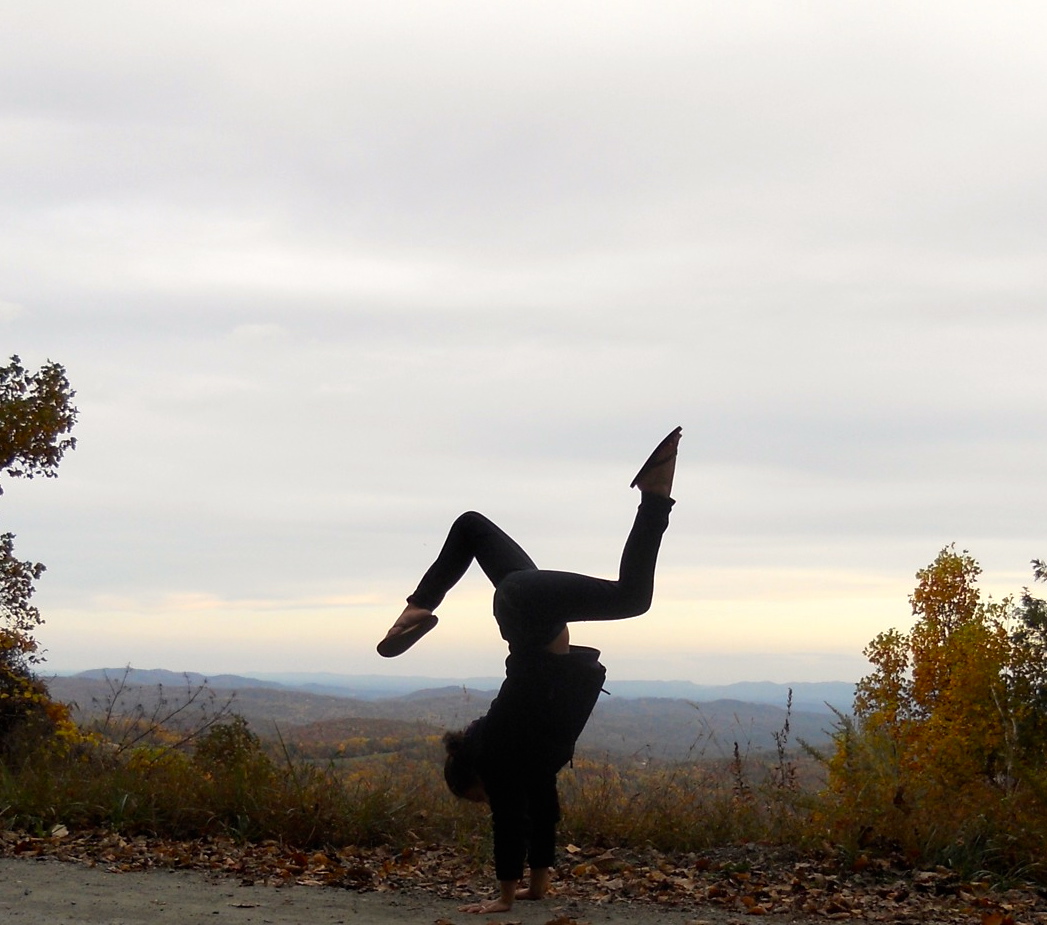 Katy Jones is self-admittedly a better gym fan than she ever was a gymnast. When she's not transcribing or watching endless hours of gymnastics on YouTube, she writes a Flashback Friday series and helps with interviews at GymNewstics.com. You can follow her on Twitter at @katylovin where her overuse of seemingly obscure words like "Yurchenko," "Mustafina," and "Amanar" has driven away many non-gym fans.
Katie P. – prefers to remain mysterious, like like physics behind Kennedy Baker's quintuple wolf turn.
Sound Engineer:
Ivan's love for All-Things-Internet can only be rivaled by his love towards Gymnastics (See pic above). When he's not busy dealing with the World's addiction toward fossil fuel, he spends his time nurturing his passion in Yoga, Music, Photography, Technology, and of course, Gymnastics.Blessed with the ability to play music by ear, he delved into the uncharted territory of being a YouTube musician in the early age of YouTube. (Read: Pre-Google, Pre-HD era). Up to date, his YouTube Channel has garnered more than 7 Million views and close to 3000 subscribers. Although the development of the channel has slowed down as he shifts his focus towards Photography (Check out his website @ www.TripleTwistPhoto.com/Facebook), he's still actively playing music every week as a resident pianist in one of Houston's mega church.

The GymCastic Podcast by gymcastic.com is licensed under a Creative Commons Attribution-NonCommercial-NoDerivs 3.0 Unported License.
Based on a work at gymcastic.com.