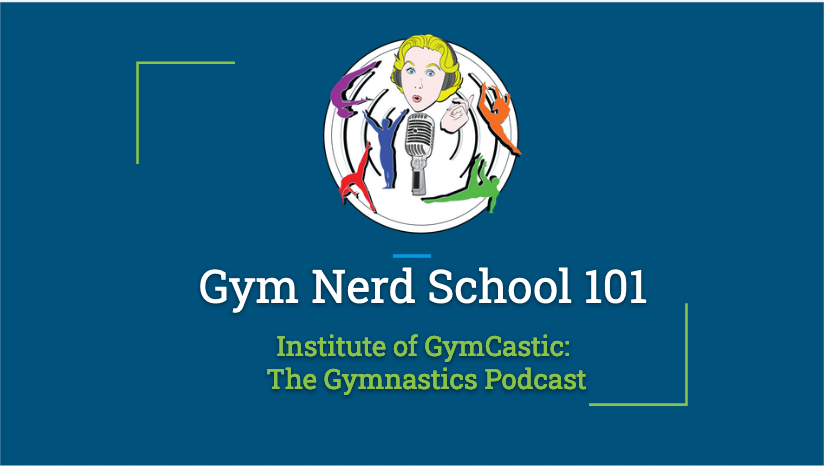 GYM NERD SCHOOL 101
Welcome to the first episode of Gym Nerd School, an educational series where we will explain rules, skills, myths, jargon, and important gym nerd history—all based on your questions!
Today:
What does it mean to be an "elite"?
The Code of Points, leotard rules, and named skills
Why don't they use the 10 anymore?
Why are leaps named for animals, how do I tell them apart, and no really WHYYYYYY?
How do I tell the difference between a split leap full and a switch leap full?
How do I tell the difference between those one-arm pirouettes—the Ono, Healy, and Ling?
Why do people yell, "IT WAS A DELTCHEV"????
CONTEST
WIN:  Club Gym Nerd membership and any item you want from the GymCastic store
HOW: Record a voice memo* on your phone (30 sec max) about why you became a member or want to support the show. Email it to us, along with the item you want from the store (color, mailing address etc.)
BONUS POINTS: Use hashtag #ClubGymNerd @Gymcastic Instagram or Twitter and we will count it as an additional entry. Be creative as possible: a song, poem, haiku, heartfelt message, the funnier the better.
DEADLINE: On December 12 we will pick three winners from our favorites. * We will use your recording on the podcast. You can make it anonymous.
LISTEN 
Video of today's podcast is available to ALL LISTENERS, Club Gym Nerd or not, because we have some critical visual aids as part of the lesson plan.
Not a member? Join here.
JOIN CLUB GYM NERD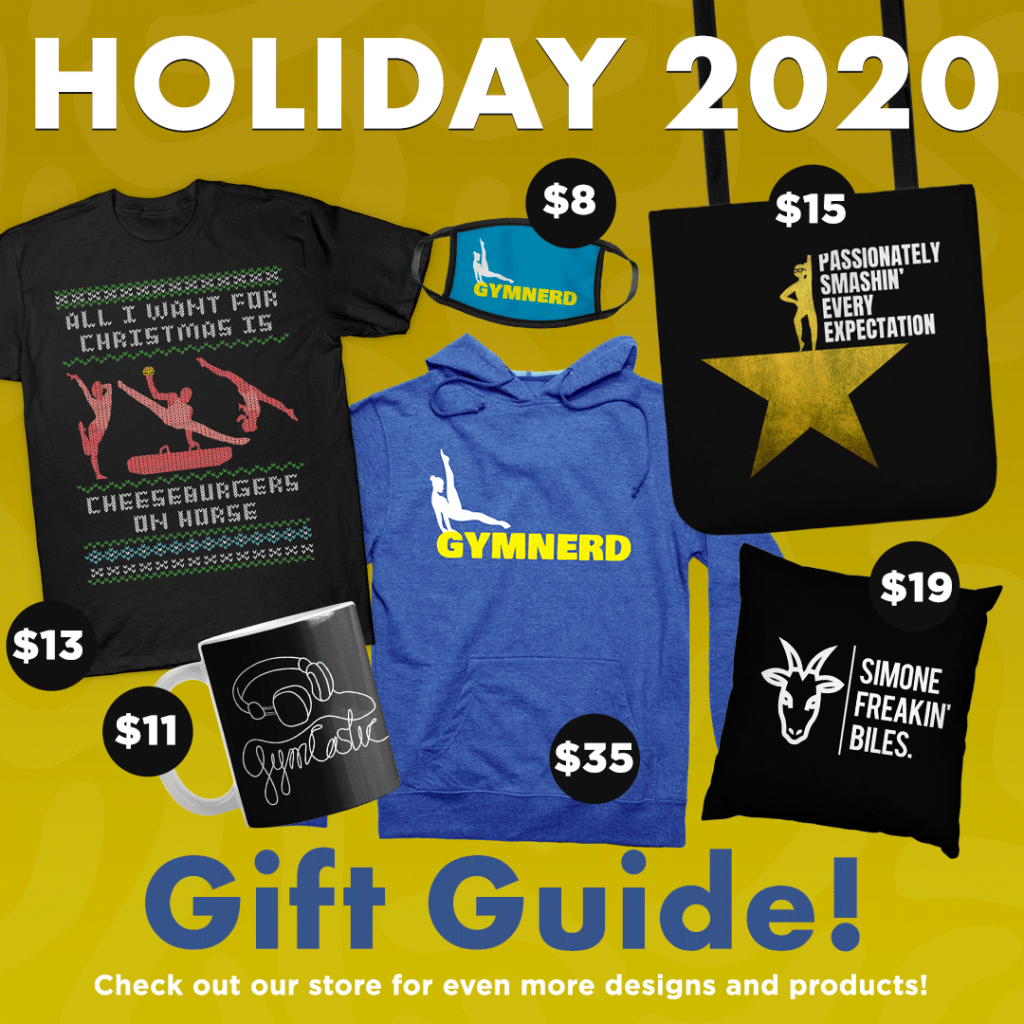 RELATED EPISODES
MORE WAYS TO LISTEN