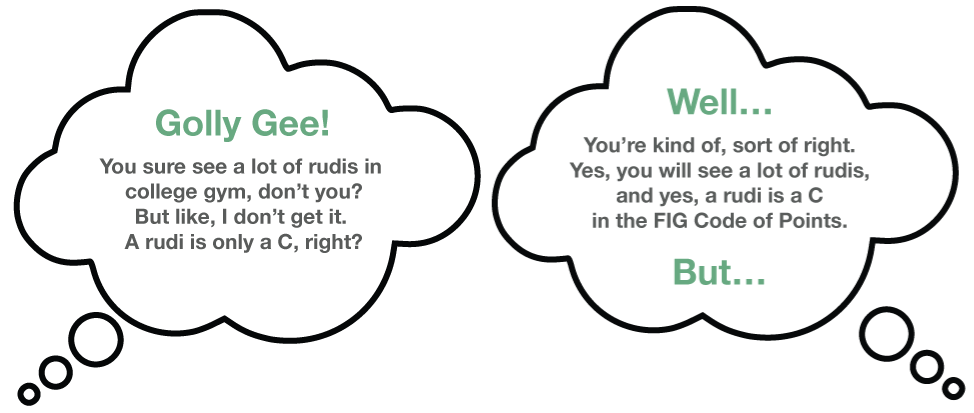 College gymnastics programs do not use the FIG's Code of Points. In order to determine skill difficulty, the NCAA uses the Junior Olympic Code of Points. At times, the difficulty values of both Codes overlap. Other times, however, certain skills are downgraded in the J.O. Code of Points, and sometimes, certain skills are upgraded in the J.O. Code of Points, which makes things wicked complicated for gym fans.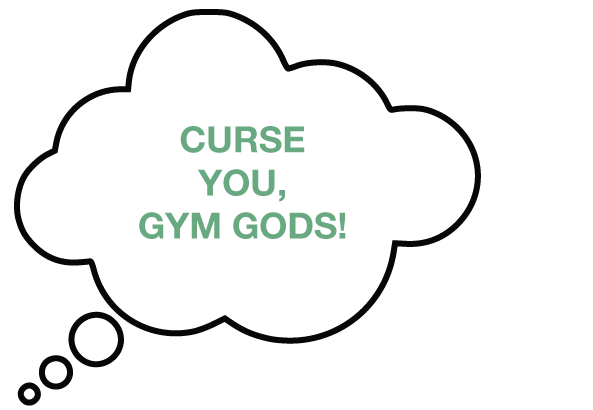 Don't worry, though. We've got your back. To help you better understand college gymnastics, we've prepared a quick infographic. Warning: It doesn't list every skill in the Code of Points, and it focuses only on tumbling. But it should answer some of your burning questions, such as:
Why do college girls do all those #@!* rudis?

Or why doesn't anyone throw a double-double (Silivas)?
Take a look at the visual, and see if you can answer some of your lingering questions…