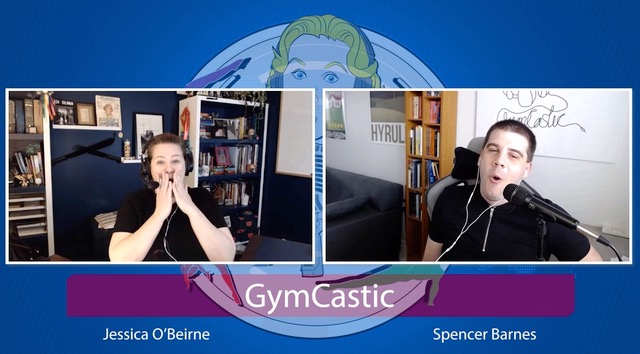 Welcome to Behind The Scenes!
BTS is a weekly Q&A podcast just for club gym nerd members! It's our appreciation love letter to club members for supporting the show.
This week on Behind The Scenes we discuss: Jessica's travel security and health measures, along with her gross hotel room(s) story from Winter Cup;  pick our 4 person college Olympic Team from gymnasts outside of the top 25 rankings; the fraudulent history of Roman same-sex marriages; give deductions on each kind of beam bobble per the JO Code vs NCAA non-codified "code"; hear about Indian Princess which is a real non-Indian father/daughter bonding group in the US; deep dive into the new Olympic Qualifying clarification; learn about Alien Fresh Jerky; discuss the ol' boy network of white privilege vs. comic book style conspiracy theories; jewish conversational style norms in different parts of the country; which sports we were forced to play in school (Jessica never played soccer); and finally discuss our gymnastics themed dreams.
Please login 
to your Club Gym Nerd account to listen and/or watch this episode. Not a member? Join 
here
.