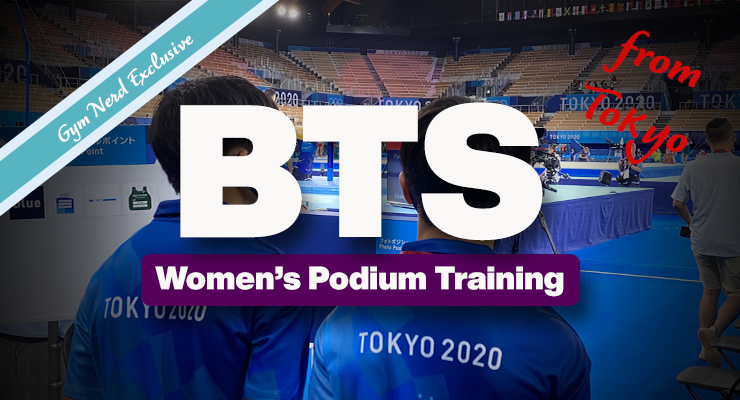 Welcome to Behind The Scenes!
BTS is a weekly Q&A podcast just for club gym nerd members! It's our appreciation love letter to club members for supporting the show. Here's how to ask questions live. Not sure what time we will start, still figuring out logistics and transportation in Tokyo. We'll try to give you a heads-up on social media.
Jessica is podcasting live from Tokyo. Today it's WAG podium training after all subdivisions finish, not after US women, they are easier in the day. Olympic gymnast, Luciana Alvarado from Costa Rica kneels for Black Lives Matter during the choreography for her floor routine. This it the first known Black Lives Matter artistic expression ever used in an elite gymnastics routine. Simone Biles lands the yurchenko double pike at the Olympics for the first time in podium training. China, Japan, Nina vs. Suni, Brooklyn Moors, Eythora and more.
Please login 
to your Club Gym Nerd account to listen and/or watch this episode. Not a member? Join 
here
.