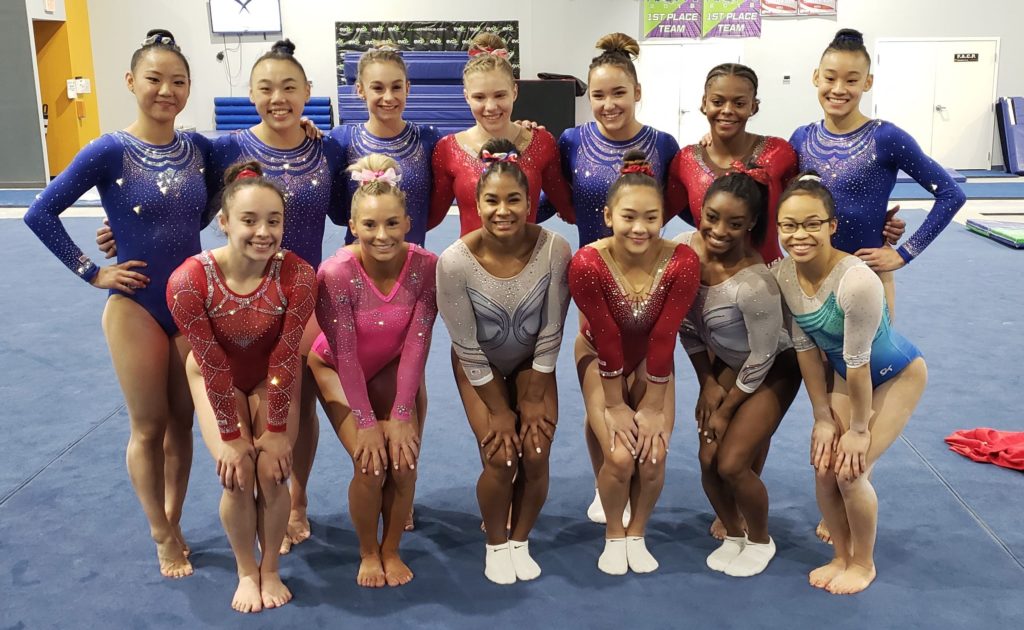 LISTEN HERE
US World Team Trials 
You can rewatch (or just watch) the replay streams on USAG's Youtube. 
The US worlds team has been announced!
Jessica tries to make Spencer start with positives. It barely works.
Spencer's Rage-O-Meter about uneven floor carpets, Microsoft Excel, and small sample sizes
Why there's a disconnect between the team selection and the written selection procedures
Riley McCusker withdrew from camp with mild rhabdomyalasis – what we know, and what we don't
Breaking down the major performances from camp that earned worlds tickets
Why doesn't Faith Torrez have an FIG license?
World Championships Preview
Women's storylines

Is a team upset coming? We talk France and Italy
Last-minute Russian team changes (of course)
All-around medal possibilities for Melanie and Ellie
Olympic qualification implications
Breakout star nominees Li Shijia and Giorgia Villa
Why bars and beam will be amazing and vault will be better than usual
Jessica's feelings storylines

Men's storylines

What's the same and what's different from 2018?
Kensley previews the bubble teams, the likely contenders for the all-around, the best event finals (pommel horse is one of them, just deal), and who can take advantage of the absences of Kenzo and Kohei for medals.

Plus, Simone Medal Watch Count and your feedback
SUPPORT THE SHOW
Join Club Gym Nerd here.
Buy our awesome clothing and gifts here.
Meet up in Stuttgart at Worlds! Details here.
RELATED EPISODES
MORE WAYS TO LISTEN