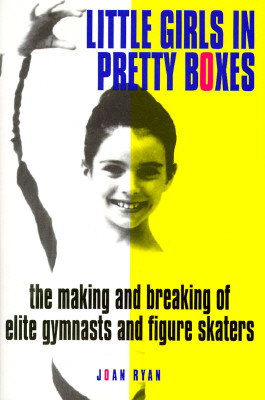 This week we talk to award winning sports journalist Joan Ryan, author of "Little Girls in Pretty Boxes: The Making and Breaking of Elite Gymnasts and Figure Skaters." Her book debut in 1995 was a controversial, ground-breaking expose that shook the gymnastics community. Ryan brought national attention to the training methods, eating disorders and lack of checks and balances in elite gymnastics. During that time, she was a guest on every major news outlet in the US. Her research forever changed the way gymnasts were trained and perceived by the public. Although she no longer follows the sport professionally, she sat down with us to discuss what her book meant both then and now.
Also, the 2012 GymCastic Champions are announced and we discuss the interview and book at length!
Resources: 
USA Gymnastics Athlete Welfare Policy. This includes definitions of physical and sexual abuse, screening policies and how to report abuse.
Safe for Athletes founded by athletes who were once abused by their coaches, this organization advocates for athlete welfare — striving to provide every athlete with a safe and positive environment free of sexual abuse, bullying and harassment.
Kathy Johnson, Betty Okino, Kristie Phillips and parents of Julissa Gomez and Christy Henrich on Oprah with Joan Ryan.
Little Girls In Pretty Boxes the movie.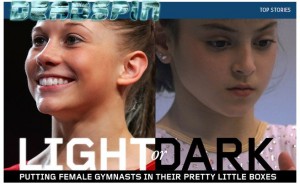 Dvora's article in Deadspin,"Happy Girl, Sad Girl: Shawn Johnson And Dominique Moceanu Tell The Two Stories People Want From Their Sport"
 Ethan Polson back flip-a-day challenge even with cancer!
Special thank you to D Santos for our outro music.