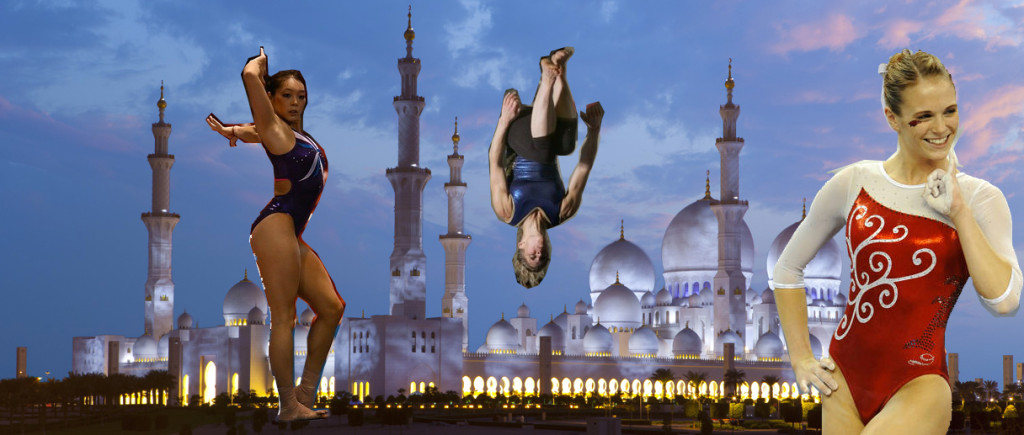 We are proud to bring you this exclusive announcement from three-time consecutive NCAA Champion and 38-year-old elite gymnast, Jenny Hansen, Arkansas superstar and elite beam prodigy, Casey Jo Magee, with 2011 World Championship team gold medalist and 2012 Olympic alternate Anna Li.
This is the Belle skill on p-bars that Jen Hansen is talking about.
Casey Jo Magee's Delchev cross catch/straddle back timer.

Jen Hansen's Beam routine from the Classic at the Ranch in 2012.

The "Gaylord" Casey Jo will be doing on at the Abu Dhabi meet.

Casey Jo Magee's beam routine from the 2012 WOGA Elite Qualifier complete with Garrison (full-on) mount, double turn and backspin.

Anna Li's bar routine from the training hall before team finals in Tokyo at the 2011 World Championships.