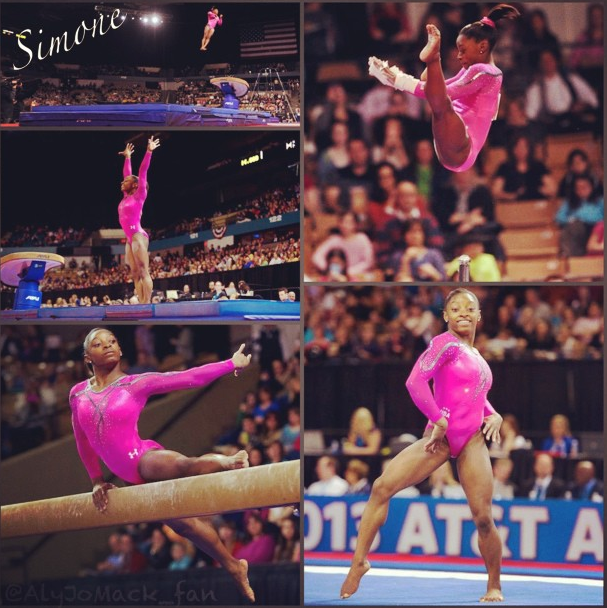 2013's breakout star, Simone Biles talks to us about competing at the American Cup, her planned upgrades on floor and vault, who she should star in a realty show with, the triple-twisting yurchenko, what to do if surprised by a confetti bomb or wild peacocks, gives advice on handling fear, and tells us her goals for 2013.
Simone's coaches Aimee Boorman and Luis Brasesco from Bannon's Gymnastix, tell us what it's like to coach a person who, as Aimee's says, "On any given day could have three new skills named after her in the code of points." The duo opened up about strategy, concerns and philosophies on coaching Simone as a person and an athlete. We hear how Luis approaches coaching a skill that has never been done before (yes, we mean the triple twisting yurchenko in WAG), what happened the first time Aimee saw Simone, which coaches they learn from at The Ranch, how they balance Simone's power and difficulty level while considering fun, happiness and safety. Finally, and obviously most importantly, we asked about their reaction to the video of Simone trying the standing double back!
Remember to enter the Cloud & Victory poster contest. Just send your single-cameraman-podium-training-strategy ideas to us at gymcastic@gmail.com with the subject line "Ideas for Scott Bregman" Include your name and address so that Cloud & Victory can send you this beautiful poster. Deadline is Tuesday, May 21st. Winner will be announced on episode 34!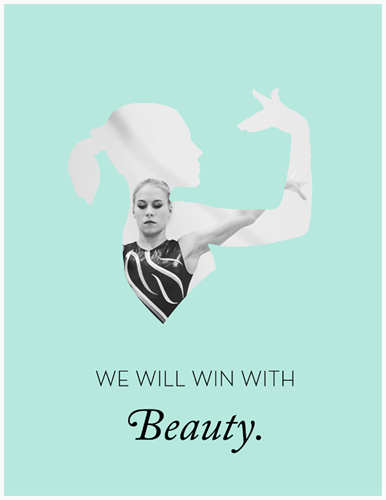 Simone Biles Amanar Vault at American Cup 2013

Getting To Know Simone – ah-dorables!

Make sure to check out USAG's JO National Championships Channel, organized so you can see the event and all-around winners in each age group! SWOON!

Yao Jinnan UB AA Chinese Nationals 2013

Huang Huidan UB EF Chinese Nationals 2013

Fan Yilin UB EF Chinese Nationals 2013

Shang "Weird Cowboy Choreo award goes to.." Chunsong FX EF Chinese Nationals 2013

Natsumi Sasada BB Japanese Nationals 2013 – featuring the laid out Garrison mount!

What we thought was going to happen to Natsumi when she wound up for her Y-turn.

Kohei Uchimura High Bar HB Japanese Nationals 2013 (15.900, D 7.000, E 8.900) – featuring an Adler/Tak ½ to Kolman

Kohei Uchimura Floor Japanese Nationals 2013 – no double saltos