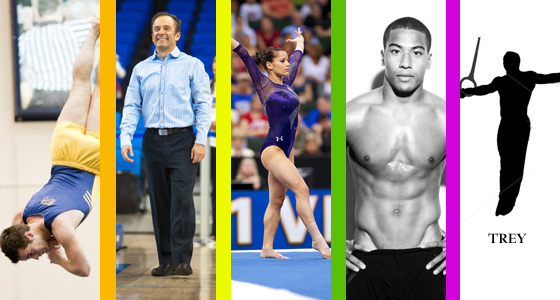 Josh Dixon, Evan Heiter, "Trey", Randy Lane and straight ally, Alicia Sacramone discuss being out in a judged sport, intervening to stop harassment, pressure to stay closeted or, in Trey's case, being advised not to come out, whether or not Peter Vidmar should represent athletes, the mental competitive advantage of being "out," finding love, how to be supportive of a gay teammate, being mentors and what not to do if you want a gay friend to come out to you. Alicia tells us why this topic is so important to her, enough that she broke her year-long media silence. Oh, and since the show is all about love, Alicia shared the story of her recent engagement. 🙂
For just a little taste, Evan's sage advice for every parent who's afraid gymnastics isn't butch enough for their son, "The basis of motor development that he gets from gymnastics will make him a better football player. So, suck it up, watch him do a cartwheel and then score a touchdown. Because those two things go hand in hand."
Jessica and Uncle Tim talk about gay rights history in sports, violence in Russia leading up to the Sochi Olympics in 2014, plead with the gay community to show "Trey" love, invent a LGBT Salute of Solidarity, a hand sign for fans and gymnasts to throw up in support of gay athletes (see photo below), and Jess explains why there are no lesbians on the show.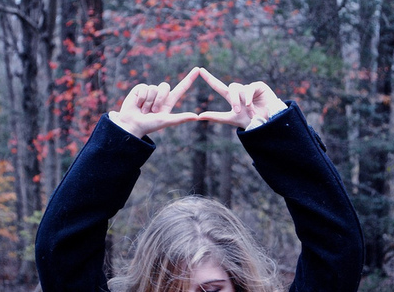 If you appreciate the heroes for this movement, please let them know! Tweet to them, Josh Dixon is @JoshNDixon , Evan Heiter is @yoEv, Randy Lane is @coachrandylane, Alicia Sacramone at @ASac3. You can tweet to "Trey" by tweeting to us @GymCastic with the hashtag, #Trey. He'll get the message.
This  special episode features three gymnasts from the current generation. Josh Dixon is a California native who competed on the 2009 NCAA Championship-winning Stanford team. He was the U.S. floor national champion in 2010 and competing in last year's Olympic Trials. In 2012 he was the first ever American elite gymnast to come out while actively competing. You know Evan Heiter, he has been on our show before. He was a gymnast at the University of Michigan until retiring in 2010. Evan and teammate Ben Strauss made an It Gets Better video that is an absolute must see (below). The final panelist is "Trey" (not his real name) who chose to remain anonymous. He is a current U.S. international elite gymnast and multiple NCAA champion.
Randy Lane was a member of the 1989 University of Illinois NCAA championship-winning gymnastics team. He currently coaches at UCLA and is an Athlete Ally. Alicia Sacramone is a 10-time World Medalist and could totally kick your ass.