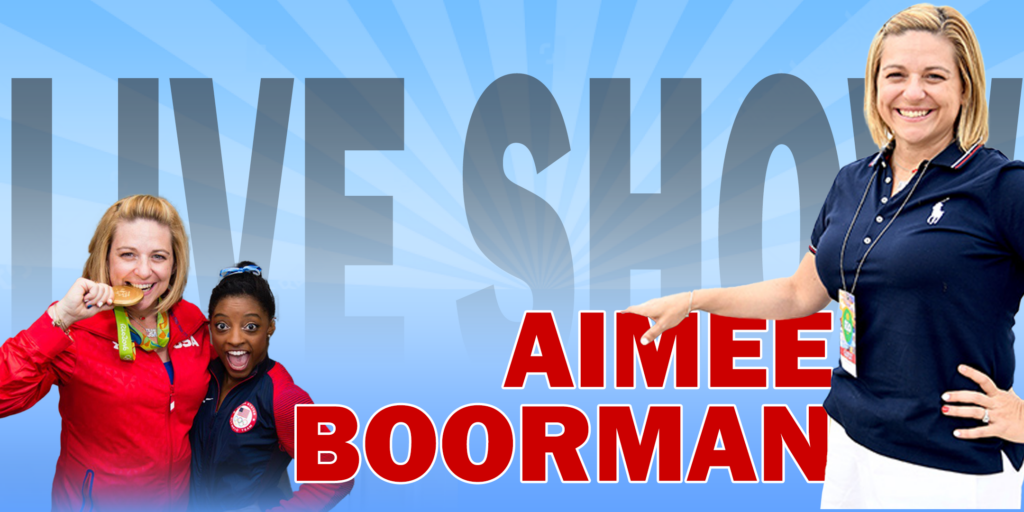 About This Event
Jessica and Spencer are joined by the USAG coach of the year in 2013, 2014, 2015, and 2016 and Olympic Committee coach of the year in 2016–she also coached a little known gymnast Simone Biles and the Dutch National team. Now she's the cofounder of a new professional gymnastics league, AIMEE BOORMAN. Joining her is a gymnast who was featured on the cover of Sports Illustrated with the caption, "The New Mary Lou." She's a 2x American Cup Champion, the 1987 U.S. National Champion, Pan Ams floor champion and 1988 Olympic alternate. She owns her own gym, KPAC, and most importantly she is the star of our favorite James Bond-inspired gymnastics film Spitfire, KRISTIE PHILLIPS. ** We will be discussing their careers, the U.S. National Championship competition and will also take your questions live.
** Kristie Phillips had to cancel due to a time conflict.
Join the GymCastic Crew at the San Jose Improv on Saturday afternoon. The live show will begin at 12:00 p.m. (PDT) with doors opening at 11:30 a.m. for icebreakers and door prizes.
Seating is limited. Buy your tickets now!
What? You can't make it to the live show? No problem. We are offering virtual tickets so you can tune in to a live stream! (Click "Register" on the next page to purchase your ticket.)
Questions? – Contact Shane at events@gymcastic.com