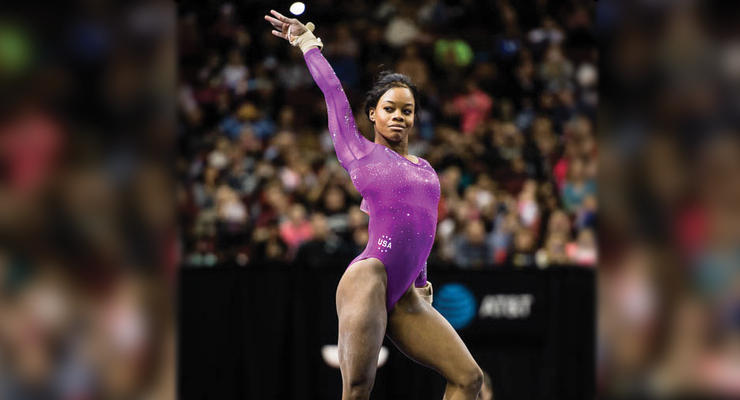 In the news, NCAA Champion and former US men's national team member, Stacey Ervin joins Uncle Tim, Lauren, and Jessica chat about:
Why the American Cup and NBC's coverage of it, sucks so hard (1:07:45).

Our favorite routines or moments from the American Cup and Nastia Cup:

Gabby Douglas won her second but first official win at the American Cup, her wisdom despite Marta questioning her preparation, Jess's concerns about her vault technique.

Instructions for the national anthem : what not to do. (21:00)

Maggie Nichols

New beam routine and it's many many wolf turns. 

(40:00) Can Maggie's increased difficulty beat Gabby or will Gabby throw everything at the last minute before Rio.

How the hell was Carlotta Ferlitio's E score on floor lower than Maggie's – an analysis

The politics of African American hair and stupid gymternet comments (31:00)

Men's American Cup and the Elite Team Cup

Stacey gives us insight into the why this was a complete splat-fest 

What was wrong with the floor?!

(48:40) Would John Orozco's score from the Elite Team Cup really beaten Kato

Why the men's Elite Team Cup was better than the American Cup 

(1:01:31) Stacey almost got a neutral deduction for doing "the dab" during his elite floor routine.

Our weekly roundup of the latest news stories from around the gymternet include:
(1:20:00) Simone was finally on Ellen!

(1:23:00)The Under Armour gymnastics commercial featuring an all white team: We know Aly, Gabby and Simone can't do the commercial because they are signed to other contracts! We are talking about the lack of diversity! Gymnastics isn't dominated by white girls! 

Aliya with a gun – it was a live escape game prop.

Douglas Family Gold has an official Facebook page, Oyxgen network premiers May 25th. We can't wait!

(1:28:51) St

acey Ervin shares his wardrobe malfunction moment during a floor routine. 

Thema Williams Trinidad Olympic level slut shaming update. The T&T gymnastics federation are looking pretty bad right now. 

Your feedback on concussions and questions about tumbling finish positions. 
NCAA News
(1:36:35) What we have heard from insiders about why ASU coach

, Rene Lyst

was put on indefinite administrative leave. 

"Boob-Tape Olympics" the NCAA meet where every team had backless bras:

Stanford beat Georgia who beat UCLA

Brittany Rogers and Danusia Francis earned well deserved 10 on vault.

Ebee officially robbed of a 10 twice in one meet! A judge literally ran out the door with two tens under her arm. We have called the gymnastics police.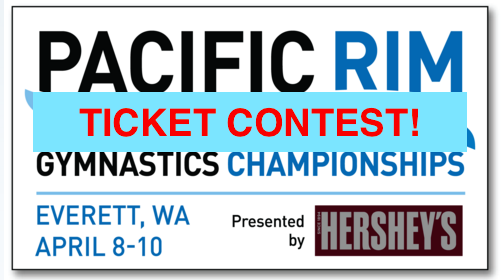 What: The GymCastic Mock Press Conference Contest
Prize: Two all-session passes to the 2016 Pac Rim Championships in Everett, WA April 8-10
How: Hold a mock press conference as if you have won the contest. Record yourself (or friend, pet, stuffed animal etc.) answering any question as if you have won. Tag us on Instagram or Twitter using #PacRimPC  (PC as in press conference). One entry per day.
Example: Pretending you have won and are at a press conference held in your honor, "I'm so happy I won! I'm going to take best friend because she's obsessed with Simone Biles and Coach Aimee's hair"
Sample Questions:
What does this win mean to you?

What were your goals coming into this contest?

As a superfan, the expectations are high, what kind of fan shenanigans do you have planned for the meet?

With this win, have you silenced the hater

s?
Deadline: April 3rd

Chris Rock's documentary about African American hair.
Under Armour sponsors African American ballerina, Misty Copeland. Watch this fascinating documentary on her rise to prima status.
Support us!