LISTEN HERE

No video yet? Keep refreshing

GYMNASTICS PET PEEVES

We've got bees in our bonnets! This week, we're celebrating the true meaning of Thanksgiving: pointing out every little thing that bothers you about loved ones. The things in gymnastics that drive us absolutely crazy, no matter how small, shallow, or irrational — the nitpickier the better!

Floor Music Pet Peeves. Yes, we mean you, car-engine sounds. And fake endings, Spotify barf, and so much more
Peeve or Reprieve: The New Game Show That's Sweeping the Nation!
Floor Choreography Pet Peeves. What's the choreographic equivalent of a dad joke? We'll tell you
Pet Peeve Skills. Sell the farm because we are tearing some animal leaps to pieces
Pet Peeves at the Competition. Wrists, salutes, and meets that look like dog shows
The Un-Pet Peeves. Special commendation for the skills and styles we just love
YOUR STORIES

We asked for your craziest meet and training equipment stories, and you delivered, vaulting right out the double doors and into the courtyard!
The GIFT of Club Gym Nerd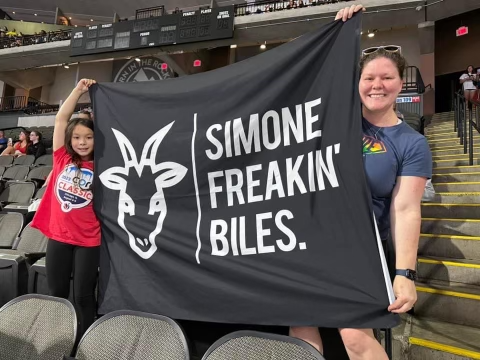 RELATED EPISODES

RESOURCES & CITATIONS

MORE WAYS TO LISTEN HERE