Welcome to College & Cocktails!
College & Cocktails combines our weekly Behind The Scenes Q&A live podcast with a college meet of the week. We start after the college meet ends on Friday nights (Pacific time). It's our appreciation love letter to club members for supporting the show. Here's how to ask questions live.
We are talking about all the Friday meets with special focus on Minnesota vs. Michigan. We're going live right here on this page around 7:00pm Pacific. For more info on how to watch your favorite elites, Olympic and World medalists all year long, check out The Balance Beam Situation's schedule with links.
We want your opinion! Tell us what you think here.
Can't make it live? Just subscribe to club member episodes in your favorite podcast player or watch the video replays anytime. Not a member? Join here. Not sure if you are ready to join? Watch College & Cocktails week one for free here.
This week's cocktail:
Week 6: The Beam Witch
This concoction can either be a benevolent refreshing treat or leave you on the floor staring up at the ceiling feeling cursed.
Boozy
2oz White rum
1 oz coconut cream
.5oz Lime
.75oz strawberry syrup
.25 Bar Spoon of Food-Safe Cocktail Glitter
Non-Alcoholic
2.5oz coconut cream
1.5oz lime juice
1.25oz strawberry syrup
.25 Bar Spoon of Food Safe Cocktail Glitter
Make the Drink:
Combine all ingredients in a cocktail shaker and shake to chill. Serve up, strained into a chilled coupe glass.
Stick the Landing:
Garnish with a lime twist and marvel at the sparkly beauty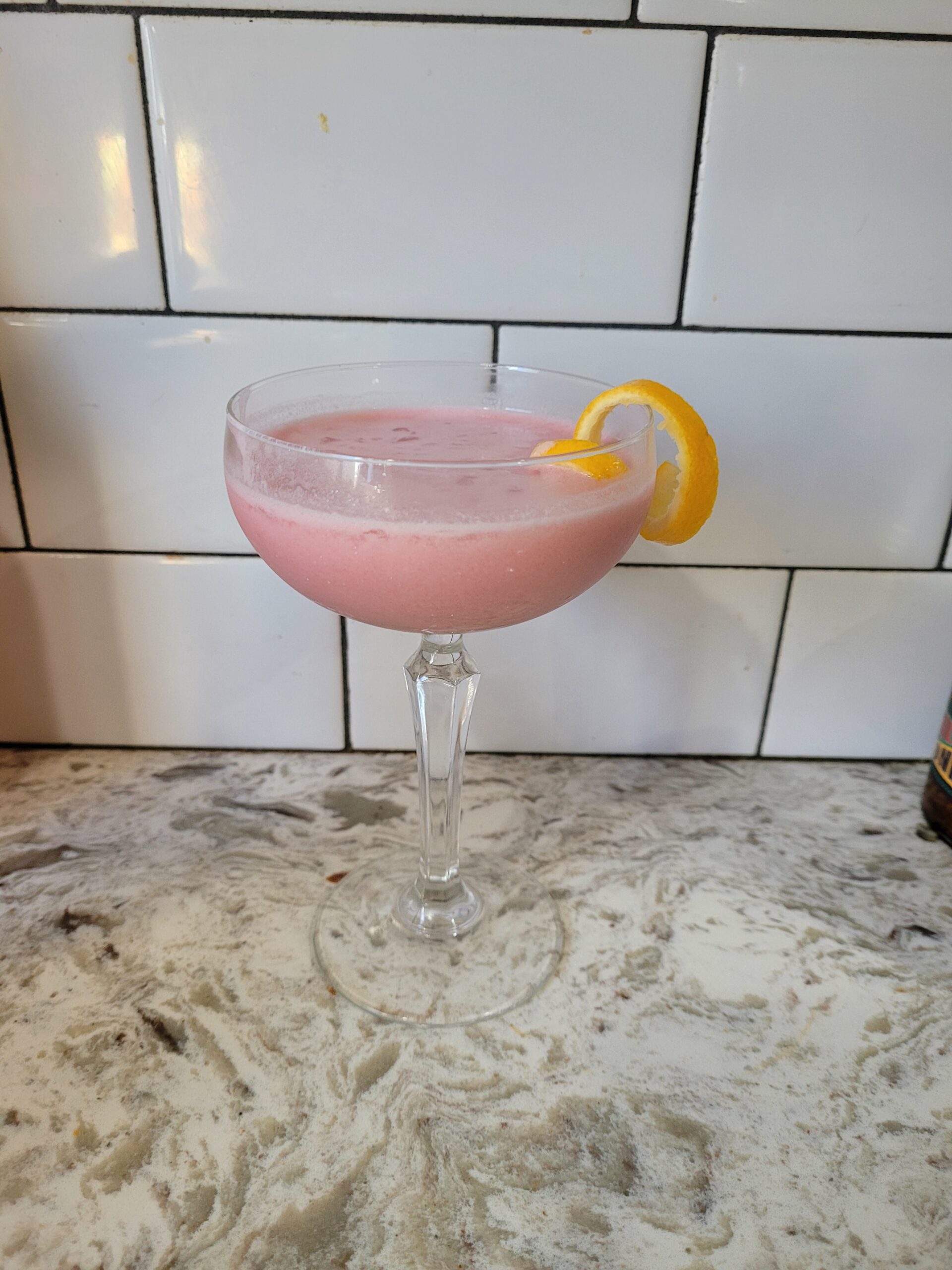 The season's recipes can be found here.