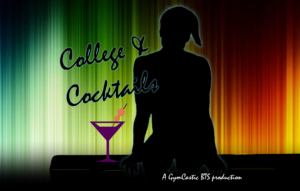 Welcome to College & Cocktails: The Friday Night NCAA Gymnastics Meet Post-Show !
During college season we are combining our Friday Behind The Scenes show with a college gymnastics after party. This is a weekly Q&A podcast just for club gym nerd members! It's our appreciation love letter to club members for supporting the show. Here's how to ask questions live. Not sure about joining yet? Listen or watch College & Cocktails week one here.
This week we are watching the Oklahoma Utah meet. We discuss: the brilliance of Derrian Gobourne, Maile O'Keefe, Jordon Bowers and Grace McCallum; the vault injury; leotard and coaches at Arkansas; the Sam Peszek, Katelyn Ohashi interview; the definition of "down on the beam" vs butt cheeks; packed stands; holiday decorations; Oklahoma's high altitude beam problems; Suni's new UB and floor debut; the Ray to belly flop on UB; floor music copyright law; West Point's history of crazy team poster locations; why we can't watch Cheer; Gretchen Goerlitz doing the Fan dismount Riley McCusker does; Iowa's "forging their will on the nation" intro video. 
Please login 
to your Club Gym Nerd account to listen and/or watch this episode. Not a member? Join 
here
.