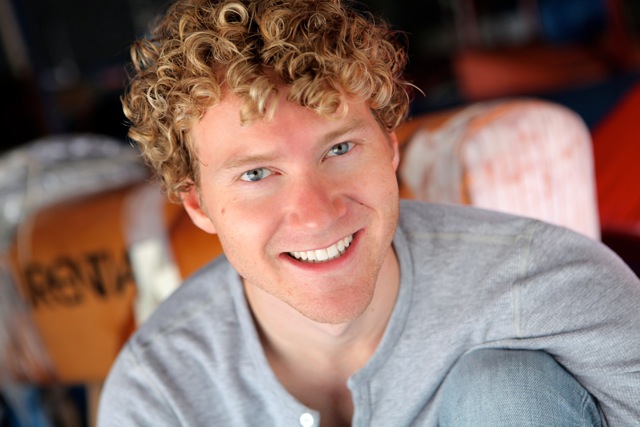 "A big beautiful explosion of awesome," that's how we felt during our interview with Kyle. Our listener survey said that you don't like it when we split interviews up into two parts. So enjoy this bonus length interview, because when an Olympic Champion is willing to share two hours of knowledge with the world, you embrace the gift being given to you and edit with a gentle gymnastics-nerd hand!
In this episode, Kyle chatted with Uncle Tim about the Winter Cup; then told us what it felt like to compete in the mythical "zone," how to party at the Olympics, what it felt like to break both legs at once, about his FIG proposal to bring men's gymnastics back to its artistic roots, gives tips on combating homophobia and bullying of gymnasts, and how to put on an innovative fun meet that creates memories for kids and their parents. Yes, we said parents!
Kyle's Official Website, KyleShew on Twitter, Kyle Shewfelt Gymnastics Festival, and of course here's where you can buy AquaNotes.
Go to the 4:50 mark to see Kyle in a wheelchair cheering on his teammates in Stuttgart.
Kyle in the Oscar nominated film from Hungary, "White Palms" (Fehér tenyér)
Respect in Sport – an interactive, online certification program to protect our youth and enhance an organization's mandate for safe, fun and respectful environments for all. It provides your stakeholders with the tools to deal with: Abuse (Physical, Sexual, Emotional), Emotional Maltreatment, Neglect, Bullying & Harassment, Legal and moral responsibilities.
USAG's We Care initiative has been launched to better educate parents about the important role they play in preventing child sexual abuse.
Right To Play's mission is to use sport and play to educate and empower children and youth to overcome the effects of poverty, conflict, and disease in disadvantaged communities
McKayla Skinner's absolutely nuts floor routine from the Fiesta Bowl.

McKayla Skinner's double twisting double layout-ish.

Crazy High Bar Catches: Jordan Valdez: Stretched Tkatchev to one arm giant
Stretched Tkatchev half to a monkey giant.
Crazy skills for a Junior: Bobby Baker
Full-twisting double front:
Triple back off rings:
Crazy Old School Skills: Paul Ruggeri
German Giants
Crazy High Tumbling: Stacey Ervin
His Tamayo
Jake Dalton
Does this count as a Tamayo?