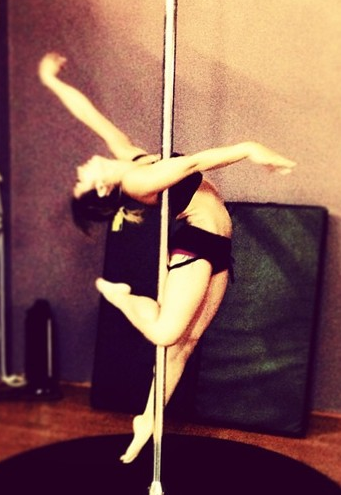 This week we talk to former Nebraska superstar and Cirque du Soliel artist, Tricia Woo. We cover everything from piercing to on-stage wardrobe malfunctions, embracing the diversity of the cornhusker state, hair weight, hip hop in leotards, over-twerking in NCAA floor routines, how to infuse Cirque-style artistry into gymnastics, grieving the end of her gymnastics career and finding confidence in the face of self doubt.
Uncle Tim and Jess discuss Iordache and men's vault at the Doha Challenge Cup; Mustafina's dominance at Ukraine's Zakharova Cup and Kyla Ross's return to the podium at the US-Romania-Germany tri-meet; which team will make it out of their Region and qualify to the NCAA Championships (MINNESOTA!); and Aly Raisman's shocking fluidity on Dancing With The Stars!
Tricia's show is now closed but you can watch Saltimbanco in its entirety here. Follow her on Twitter, on Instagram as "Trix Who" or Tumblr. For a special treat, check out Tricia's cast-mate Kamil Fieniuk's YouTube channel, it's full of funny behind the scenes moments both touching and hilarious.
Tricia Woo Demo Reel highlights

Tricia Woo 2009 NCAA Beam Routine
Tricia Woo 2007 NCAA Finals Beam

16×9 : Getting into Cirque Du Soleil Audition Documentary featuring Tricia Woo

For a real behind the scenes look at Cirque, check out this crew members YouTube Channel, featuring The Woo.

The Chinese Poles act from Saltimbanco.

The Russian Swing act from Saltimbanco.

Mustafina's crazy new beam series from the Zakharova Cup.

Larisa Iordache – Beam (2013 Doha World Cup)

Larisa Iordache – Floor (2013 Doha World Cup)

Ludmilla Yezhova – 2003 Worlds EF – Balance Beam

Aly Raisman & Mark Ballas – Viennese Waltz – DWTS16 (Prom Week)

Gabby's Nike Commercial complete with a Japanese cat. It could only get better if Maru made an appearance.

Ri Se Gwang (PRK) @ Salto World Cup Doha 2013

Remember the story that sent Jess into fits of laughter at the end of episode 26? This is what she was doing.


GIFSoup