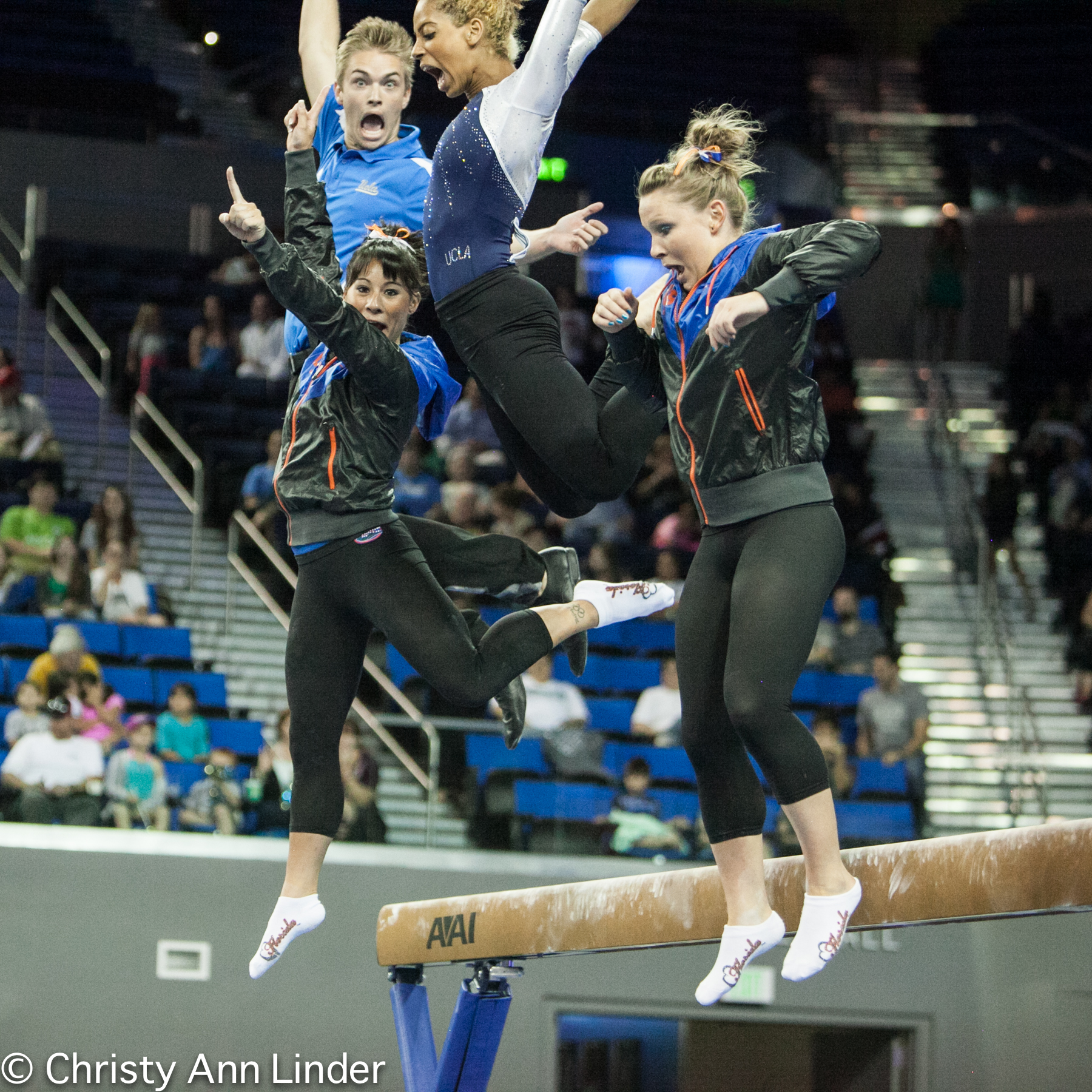 This week, Blythe filed her report on dominating Russians and weeping men at Moscow's European Championships. Uncle Tim and Jessica returned from Los Angeles to report on the NCAA Women's Gymnastics Championships with special guest Lauren Hopkins, U.S. editor for The Couch Gymnast.
If you missed it, you can read Uncle Tim's entertaining quick hits from NCAA's here: 

Quick Hits: The Super Six
Quick Hits: NCAA Semifinals – Session 2
Quick Hits: NCAA Semifinals – Session 1
Quick Hits: 2013 NCAA Podium Training
This year, NCAA's featured something that has never been done before. After event finals, all of the teams participated in Flash Mob choreographed by Travis Wall (see photo below). Check out the highlight gifs here or watch it at the 1:51:21 mark here. Oh, college gymnastics, this is why we love you!
Makayla Stambaugh (OrSt) Fx -2013 NCAA Prelims

Hannah Nordquist Beam Event Finals Nationals 2013

Kiersten Wang (UF) FX – 2013 NCAA Prelims

Lindsay Mable Floor Event Finals Nationals 2013

2013 WAG NCAA Event Finals

2013 WAG NCAA Super Six Finals

Lucas Fischer (Switzerland) – Parallel Bars Event Finals – 2013 European Championships

Oleg Stepko (Ukraine) – Parallel Bars Event Finals – 2013 European Championships