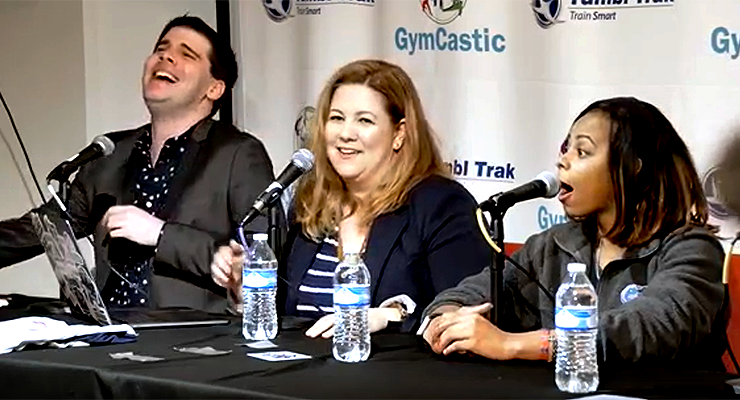 Welcome to that one time when we were blessed with the presence of the queen of Arabians and Florida Gators, Kennedy Baker. This podcast was recorded in front of a live audience on April 19th, the night before the 2018 NCAA Championships began in St. Louis.
Club Gym Nerd Members! Login to view the video of the live show below.
Listen Here
Please login to your Club Gym Nerd account to watch video of the live show. Not a member? Join here.