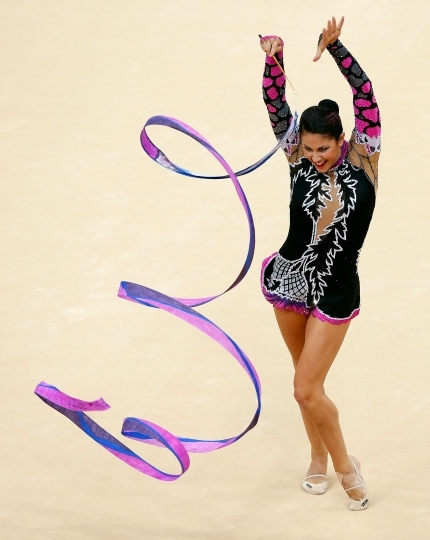 This week Pan American Champion and 2012 Olympian, Julie Zetlin joins us for an epic edition of Gymnastics Myth-Busters! She talks to us about: having a Hungarian parent, her distinct Soviet-American bicultural upbringing, what to do when your ribbon gets stuck in the Karolyi's ceiling, the cost of an elite rhythmic career, training in Russia, weigh-ins, insane coaches, wonderful coaches and the power of true love for sport.
Blythe and Uncle Tim give us a preview of this weekend's Anadia Challenge Cup in Portugal and their thoughts on the latest US skill reveals from The Ranch. The Anandia Challenge Cup will be broadcast live on Gymnastike.
Remember to send us the details of your June GymNerd Challenge – what kind of handstand-a-thon will you be hosting to get the next great gymnastics movie made? Listen to details about the movie here and donate on the Chalk It Up Kickstarter site. Did you know that if you raise enough money, you will get a speaking role in the movie?
Here is Julie Zetlin's triumphant ribbon routine from the Pan American Championships.
Jazzy Kerber – Ball Finals – 2013 U.S. Rhythmic Championships

Rebecca Sereda – Ball Finals – 2013 U.S. Rhythmic Championships

New routines from The Ranch are up!