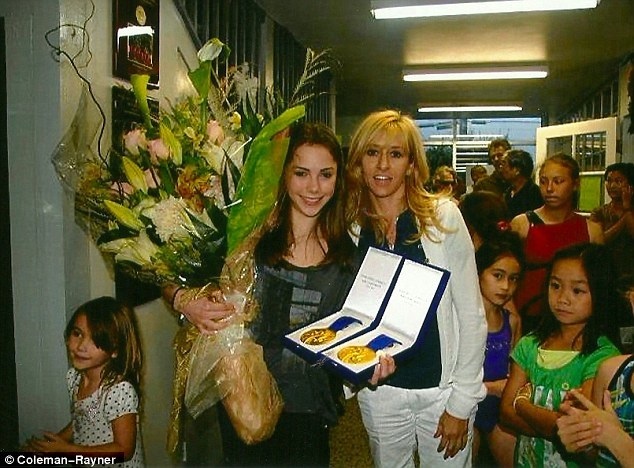 On February 23rd, 2016 Olympic Gold medalist McKayla Maroney told the world she couldn't do gymnastics anymore. In her exclusive interview with GymCastic Maroney shared details of the combination of injuries and mental strain that led to her deteriorating health. In the interview she brings attention to issues of athlete welfare, both at the national team level and by her personal coaches, that led to her decision to leave competiton. Her coaches have now responded to that interview. Here is her full interview, their response and photos her coaches asked us to include with their reply.
1. In a few sentences can you give us a brief summary of your backgrounds and how you got started coaching?
Artur: I competed for the former Soviet Union team. I was the first male gymnast who executed a tsukahara layout with a double twist on vault, which was not accomplished in the next few years. I scored three perfect 10's during the world championships. I started coaching in Russia and was involved with the Junior National team boys program and then moved to the United States where I continued to search for a coaching position. I became a National Coach for the US National Team and continued coaching for the next 20 years. During that time I became partners with All Olympia Gymnastics Center and in 2003 we opened our 2nd location in Calabasas.
Galina: I competed for the Bulgarian National Team at the 79/81 World Championships and made the All-Around Finals. I also was an All-Around finalist in the 1980 Olympics in Moscow and I competed in the Los Angeles Olympics test event in 1984, after which Russia and Bulgaria demonstrated a boycott of the Olympics. This led me to not compete at that particular Olympic games. However, I made my mind to come back and live and work in Los Angeles. After I arrived in Los Angeles, I began to work as a gymnastics coach. In 2000 I opened my own club, better known as "All Olympia Gymnastics Center." I am also an international brevet judge, as well as a specialist in dance and choreography.

2. Your gymnasts are known for their outstanding artistry and impeccable technique and form. How do you achieve this so consistently year after year?
It's natural, it comes from your heart, your soul, your mind. You can't teach technique from a book. You teach from your experience; you can't be consistent if you don't know what you're doing. You have to work hard and have dedication on a daily basis.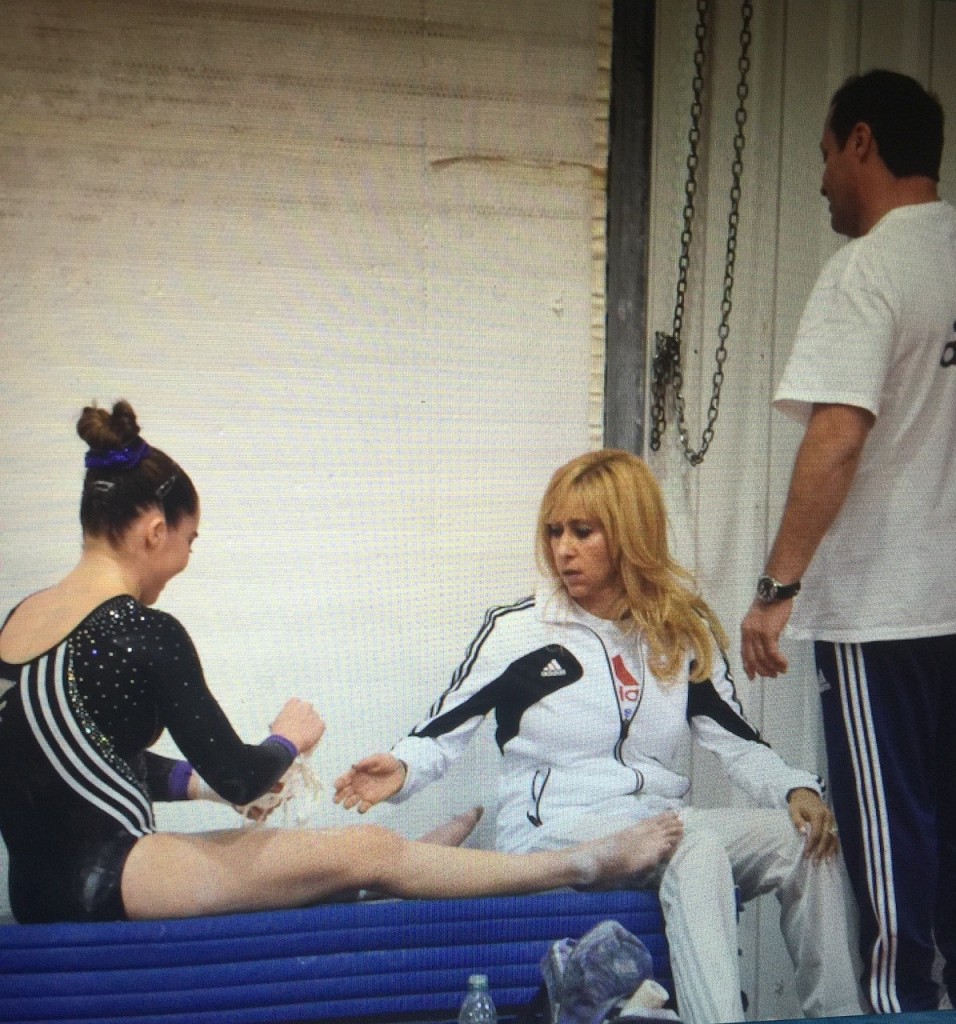 3. Did you both watch or listen to the entire interview with McKayla? What are your thoughts on the interview?
Galina: Yes, I listened to the whole interview and was very disappointed. After, I went to my room and watched Kobe Bryant's retirement documentary. Listening to him talk about how hard he worked for all his accomplishments and how he overcame his struggles was inspiring. From that instant I completely forgot about the McKayla interview. I went into work the same day feeling motivated to continue working hard and helping kids achieve their goals.

Artur: I heard a few things she said and stopped listening. What she said did not sound like her. It sounds to me like she was influenced by outside people, she is a good girl. She's lucky to have outstanding parents, coaches and whoever surrounded her throughout her career–people who supported her dreams and helped her achieve her goals.
4. Do you have a response to anything she specifically said during the interview?
We enjoyed every step of the process, while McKayla was at All Olympia Gymnastics Center. She went from not known to a much known and "Not impressed" McKayla Maroney. She was very determined and worked very hard. Nothing was going to stop her until she got to the Olympics, we loved this about her. Without this hard work and mindset, it is impossible to become a champion. We don't understand why, in the end, she was not appreciative if she achieved the goals she came to us with. After two years she has such bad things to say, it doesn't make sense if we did everything in our power to make her become a World and Olympic Champion.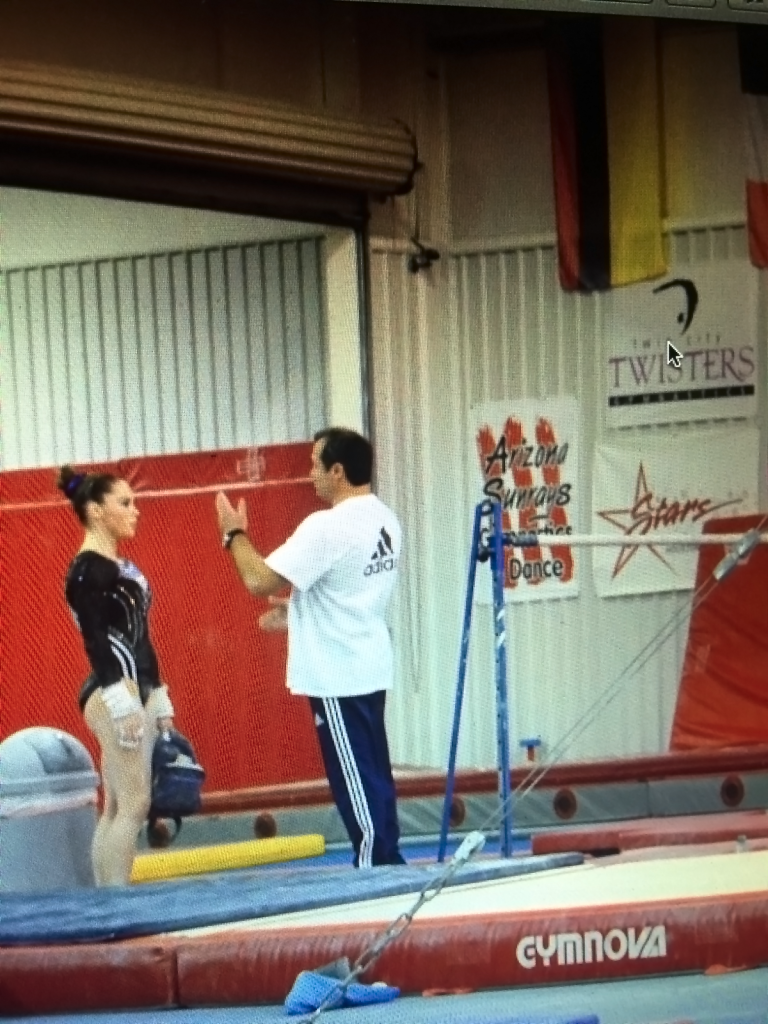 5. In the interview, she said she lost the joy for gymnastics. She believes there is a "better way."
We pushed her to help her achieve her goals. She couldn't do a giant when she came to our gym. Her start value was 3.8 on bars before we started working with her. A year after joining AOGC she became 2nd All-Around in the USA Senior Women's National Championships. We put our heart out for her. She moved from Gym Max to our gym for only one reason, to achieve her goals. After the Olympics her focus changed, she wanted to be an actor/singer. We all assumed her focus changed and she became passionate about other projects after she achieved her goals in gymnastics.
6. There is a history in gymnastics of holding on to old traditions and coaching methods. Do you believe that there is a better way, if so, is that something you are working on?
If we are not producing Olympic and World champions then we will change our coaching style. Muhammad Ali once said: "I hated every minute of training, but I said, don't quit. Suffer now and live the rest of your life as a champion."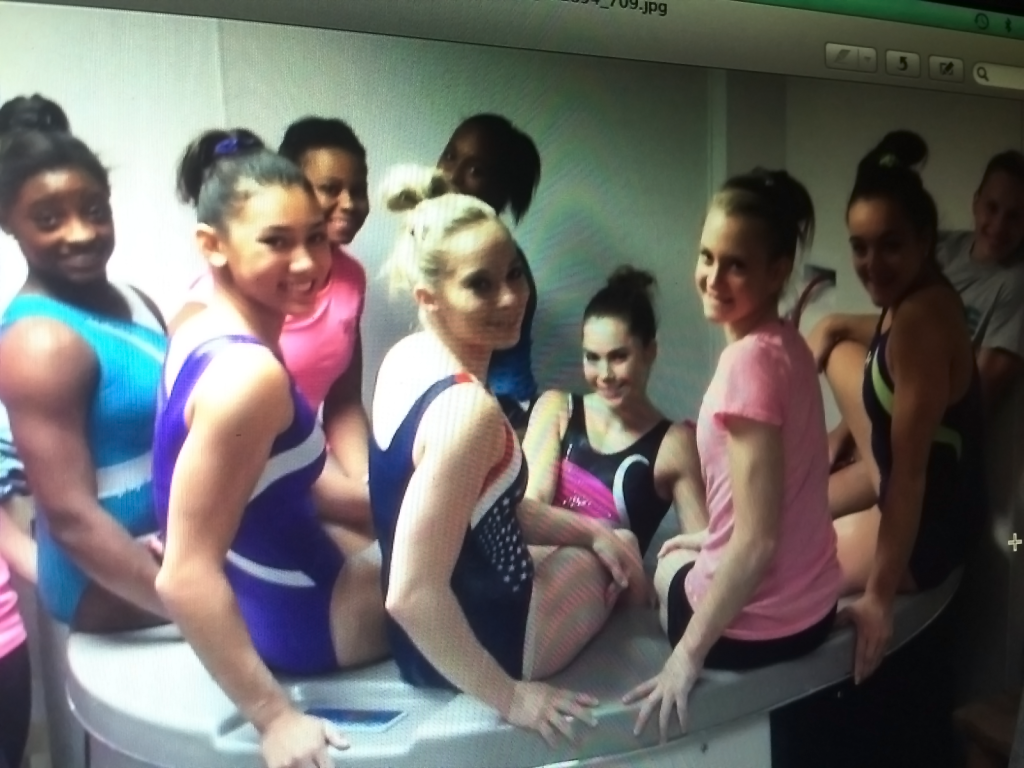 7. What will you take away from this experience and from listening to her interview?
From the bottom of our hearts we still love her. Every time she came in the gym McKayla, Galina and I said, "Hi, I love you" and before she left we all said "I love you," this was our relationship with McKayla Maroney. We give all our hearts for all our young athletes that come to AOGC that want to achieve their goals. We have many letters from athletes throughout the years that still write us, who want to come visit, who are grateful for all our hard work.
8. Is there anything you want to add or let people know?
Don't forget who gave their time, heart and soul to help you get to the top.