[et_pb_section admin_label="section"]
[et_pb_row admin_label="row"]
[et_pb_column type="4_4″][et_pb_text admin_label="Text"]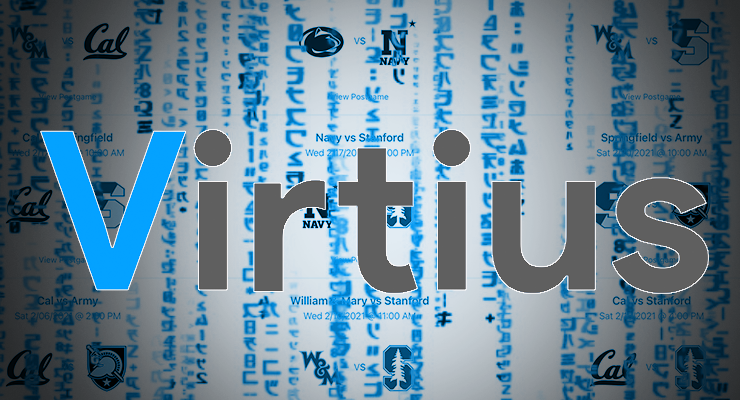 The onset of Covid-19 has brought devastation, both financially and career-wise to sports in America. Simultaneously, this crisis has provided an opportunity for innovation to flourish–innovation that may save NCAA men's gymnastics.
When former Stanford gymnast, Ambert Yeung read the release that Stanford University was cutting eleven sport, he was thankful that men's gymnastics was not one of the sports on the list, but ultimately felt they had "dodged a bullet." In April 2020, Stanford head coach Thom Glielmi reached out to Yeung and inquired if meets could go on during the pandemic, what would they look like? Three months later, Yeung presented Glielmi with two options: Zoom meets or hire an entire production company; neither seemed ideal. To hire an entire production company was financially out of the question, considering that men's gymnastics has been cut at major universities such as Iowa and Minnesota due to a financial crisis. To proceed with Zoom, a major piece of the game was missing–tracking.
Yeung decided to take on the task of trying to build a prototype. A former Apple engineer, he had experience working with technology, but building a prototype within the constraints of the upcoming season was going to be a stretch. In a remarkable amount of time Yeung had developed Virtius, a virtual competition platform designed specifically for gymnastics competitions. When Yeung showed the prototype to Glielmi, Glielmi was pleased and put it before the College Gymnastics Association (CGA), an organization dedicated to raising the profile of NCAA Men's Gymnastics. The CGA reaction was mixed, but when it came time for the vote, they voted unanimously to pursue virtual competitions. This moment signaled something greater than any team, any coach, or any scoring system; it signaled the willingness to work together for the future and success of the sport.
Stanford assistant coach, Syque Caesar began putting together a virtual competition manual to submit to the NCAA. This manual was sent out to the NCAA rules committee at the end of September 2020. The following month, Penn State head coach, Randy Jepson, worked with other members of the rules committee to amend the NCAA Men's Gymnastics Rules to allow for virtual competitions. The NCAA approved the virtual format in December and the platform was first used in competition on January 15th, 2021 for the meet against Illinois and Northern Illinois University.
Since then, there have been a number of firsts via the Virtius platform, including hosting an all-female judging panel for a men's NCAA gymnastics event. In the Stanford vs. California meet, Virtius hosted an in-person meet for the first time, and on March 17, 2021, the Virtius platform will host the first known international NCAA competition between Army and Niigata UM. This versatile and innovative platform has increased the visibility of men's gymnastics and may be the tool needed to not only help men's gymnastics survive, but to also help it grow.
To find out more about Virtius visit their website at https://virti.us.
Article by: Kensley Behel[/et_pb_text][/et_pb_column]
[/et_pb_row]
[/et_pb_section]