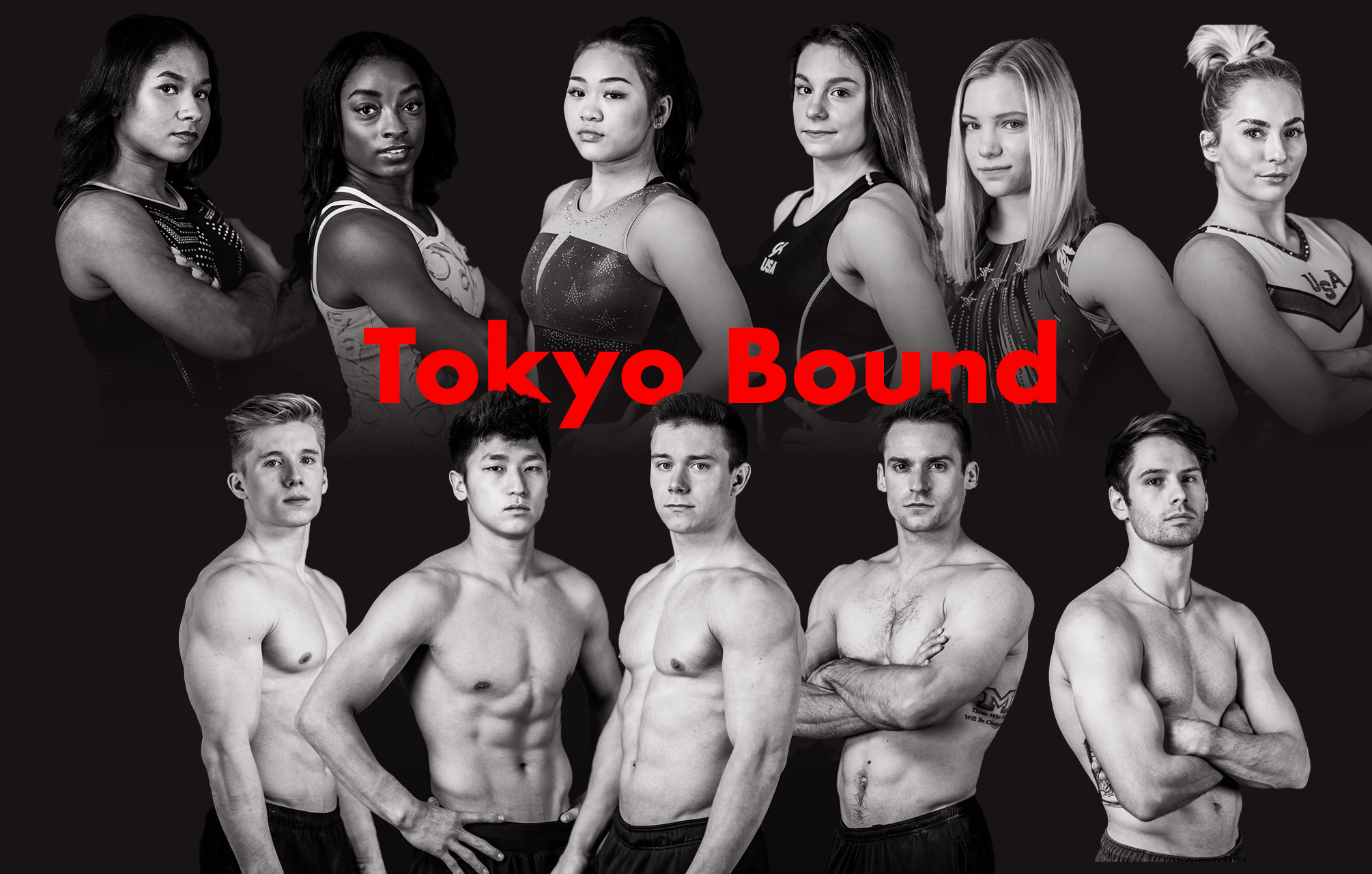 LISTEN HERE
Welcome to Behind The Scenes! (COMING SUNDAY)
Day 1 Coverage of Men & Women Here
Tonight we will discuss the Olympics Teams for Tokyo! This is our instant take directly after the competition. Our initial impressions and thoughts. Wednesday we will have our regular episode with discussion of every athlete, routine and so much analysis it will hurt. The first twenty minutes are available to everyone and then we tell the Behind The Scenes stories for our supporters who pay our way to these events, Club Gym Nerd members.
U.S. Women's Olympic Team 
Simone Biles, Sunisa Lee, Jordan Chiles, Grace McCallum.  Jade Carey +1 and MyKayla Skinner +2.
Replacement Athletes:
Kayla DiCello, Kara Eaker, Leanne Wong, Emma Malabuyo. 
U.S. Men's Olympic Team
Brody Malone, Belfast, Tenn./Stanford University
Sam Mikulak, Newport Coast, Calif./U.S. Olympic and Paralympic Training Center
Yul Moldauer, Wellington, Colo./5280 Gymnastics
Shane Wiskus, Spring Park, Minn./U.S. Olympic and Paralympic Training Center
Alec Yoder, Indianapolis, Ind./Ohio State University
Replacement athletes
Cameron Bock, Tustin, Calif./University of Michigan
Allan Bower, Chandler, Ariz./University of Oklahoma
Brandon Briones, Gilbert, Ariz./Stanford University
Alex Diab, Glen Ellyn, Ill./University of Illinois
Akash Modi, Morganville, N.J./Stanford University
Going live after the women's Olympic Team is announced on Sunday. An hour and a half to two hours after the meet ends. Direct from Olympic Trials in St. Louis immediately following the conclusion of athlete interviews. Usually that's about an hour after the meet ends. BTS is a weekly live Q&A podcast just for club gym nerd members! It's our appreciation love letter to club members for supporting the show. Here's how to ask questions live.
Please login 
to your Club Gym Nerd account to listen and/or watch this episode. Not a member? Join 
here
.