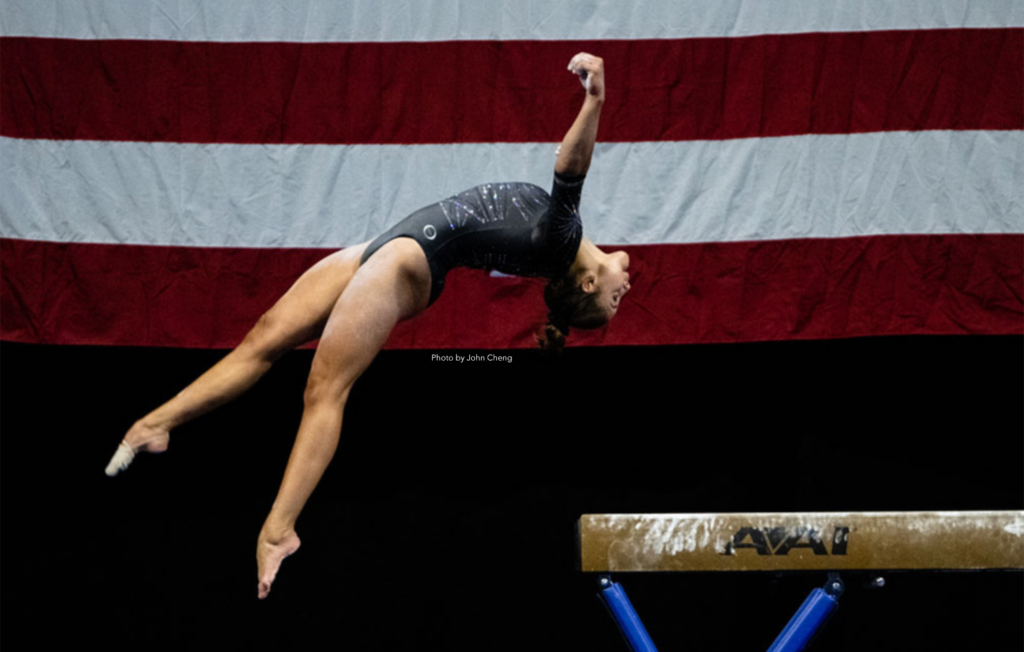 LISTEN HERE
Club Gym Nerd members can watch the podcast being recorded and see some of the gymnastics we discuss, plus get access to all of our exclusive interviews and Behind The Scenes episodes.
Please login to your Club Gym Nerd account to listen and/or watch this episode. Not a member? Join here.

US Classic

We discuss the Leanne and Shilese show and what was so exciting about their performances, despite some Classicy mistakes
Attendance: Nearly dozens of people came to the event. What was up with that?
How did John Roethlisberger and Laurie Hernandez do as a commentary duo?
Plus, the vault revolution is here thanks to Wong and Joscelyn Roberson, why bars was the best event of the meet, and Nola Matthews' floor, reinterpreted
Jayla Hang won the junior title, and Jessica bestows her "Knock Your Teeth Out" award for sissones
Hear what Chellsie Memmel had to say about developing artistry in US routines and reading the code of points
On the men's side, we discuss how Brody Malone stacks up against the world right now, the best Donnell Whittenburg has ever looked, the pluses and minuses of this wacky bonus system, and the virtues of mounting with a quad on floor.
Then, Jessica has a detour about neck braces and Star Wars that we're all still trying to figure out

Who: Jordyn Freakin' Wieber! Olympic Gold medalist, all-around World Champion, Arkansas head coach… national treasure!
When: August 19th, Friday–festivities will begin at 11:30 a.m. (EDT)
Where: At Nationals in Tampa, FL

Virtual tickets now on sale for everyone.

Club members have early access to in-person tickets and they will go on sale for everyone later this week

The theater is half the size as our last show, so we expect the in-person seats to sell out. So club members… don't wait.
Commonwealth Games

We break down the big stories of the competition, including England's team dominance, Georgia Godwin finally getting her moment to shine, Emma Spence's best meet ever, and Georgia-Mae Fenton's new skill.
FEELINGS about Claudia Fragapane's emotional return to the Commonwealth Games and historic results for Cyprus, Scotland, and South Africa
Jake Jarman dominated the men's competition, Marios Georgiou gave his thumb for a Cyrpus team medal, Felix Dolci's execution made us want to watch a RINGS routine, and getting to the bottom of the decision to let Northern Ireland compete.
We finally know how team Northern Ireland and Rhys McClenaghan got to compete at the Commonwealth Games.
JOIN CLUB GYM NERD
RELATED EPISODES & RESOURCES
MORE WAYS TO LISTEN