[et_pb_section fb_built="1″ admin_label="section" _builder_version="3.22″][et_pb_row admin_label="row" _builder_version="3.25″ background_size="initial" background_position="top_left" background_repeat="repeat"][et_pb_column type="4_4″ _builder_version="3.25″ custom_padding="|||" custom_padding__hover="|||"][et_pb_text admin_label="Text" _builder_version="3.27.4″ background_size="initial" background_position="top_left" background_repeat="repeat"]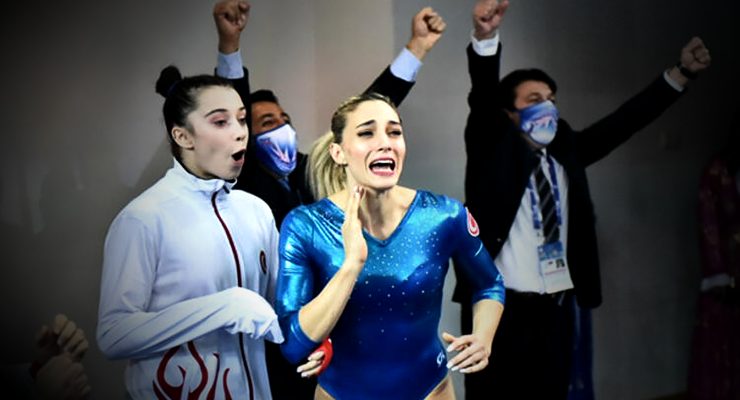 LISTEN HERE
Club Gym Nerd members can watch the podcast being recorded (pre-edits with all the bloopers and blunders that don't make it onto the final show) and see video clips of the gymnastics while we discuss.
Please login to your Club Gym Nerd account to listen and/or watch this episode. Not a member? Join here.

WOMEN'S EUROPEAN CHAMPIONSHIPS
Olly Hogben is with us this week to discuss everything that happened at European Championships last weekend including
Larisa Iordache's Simone Slam in her return to international competition
Ukraine's dramatic team final victory and the saga of Larisa's floor routine
Goksu Uctas Sanli and the floor inquiry heard 'round the world
Nation after nation making first-time history
The travails of Luxembourg's quest to qualify to the team final
Don't miss: Olly being so eloquent about the beauty of humanity and sport that he makes Jessica cry
THERE'S MORE
In the gymternet news, LSU's Gymnastics 101 provokes an epic COVID rage-o-meter, including this article in Time about cancelling college season. Plus, we discuss USAG's athlete bill of rights, Gymnasts for Change, and a paper on bias in gymnastics judging.
HOW TO COPE WHILE WE ARE ON VACATION
JOIN CLUB GYM NERD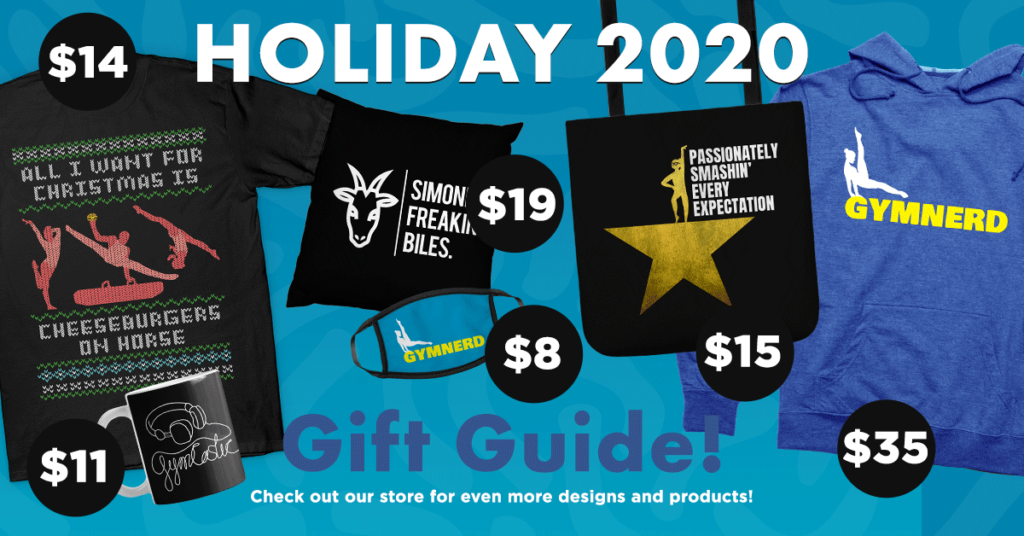 RELATED EPISODES
MORE WAYS TO LISTEN
[/et_pb_text][et_pb_comments _builder_version="4.4.1″ hover_enabled="0″][/et_pb_comments][/et_pb_column][/et_pb_row][/et_pb_section]