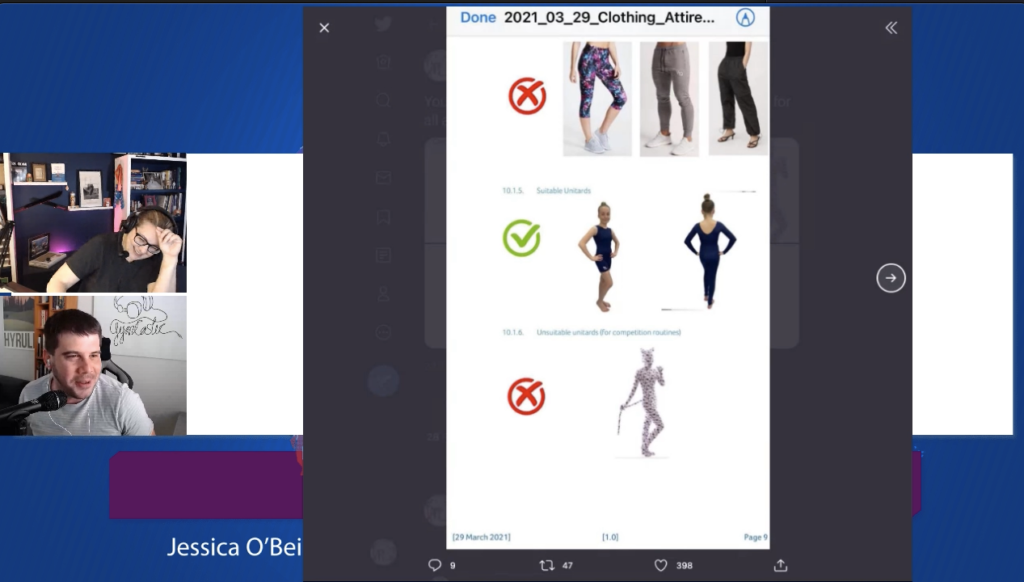 Welcome to Behind The Scenes!
BTS is a weekly Q&A podcast just for club gym nerd members! It's our appreciation love letter to club members for supporting the show.
This week on Behind The Scenes we discuss: Olympic Trials switching venues; Chellsie Memmel at Classic predictions; how hard it was for us to get credentials from USAG or the FIG in the beginning; the info that didn't make the final cut from Dr. Simona Petracovschi's interview including illegal aerobics videos; next week's Project K interview with the former National Security Advisor to the Romanian Primer Minster; Spencer gives Jessica Zelda tips; the amazing new uniform instructions from British Gymnastics that include a catsuit. Jessica tells the story of how she got to know the Romanian journalist working with us on Project K.
Please login 
to your Club Gym Nerd account to listen and/or watch this episode. Not a member? Join 
here
.