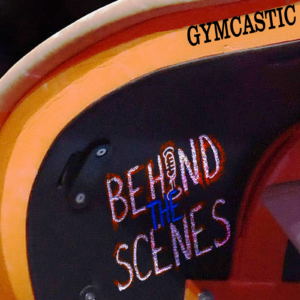 Welcome to Behind The Scenes!
BTS is a weekly Q&A podcast just for club gym nerd members! It's our appreciation love letter to club members for supporting the show. Here's how to ask questions live.
This week on Behind The Scenes we discuss: Smudging Coop for travel purposes; Andrade's indigenous Brazilian art scarves; rhetoric research; did Bela sabotage Durham in favor of Mary Lou; letter from a female NBC videographer; senate hearing and the 2008 team; GOAT Tour Dynamo beam excitement; lots of letters about needing to cleaning our brains with a combo of steel wool and bleach from 2000 Trials disgust; why no Worlds in 1998; correction Dolgopyat cannot get married in Israel civil or otherwise; will there be a pubic hair revolution in NCAA; compulsories were the key to qualifying to team finals; and of course Jessica's excellent advice to her nieces.
Please login 
to your Club Gym Nerd account to listen and/or watch this episode. Not a member? Join 
here
.