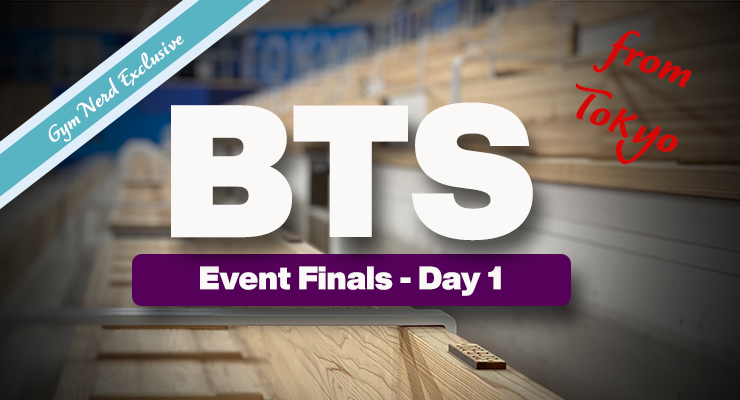 Welcome to Behind The Scenes!
BTS is a weekly Q&A podcast just for club gym nerd members! We're providing daily coverage after each day of competition during the 2020 Tokyo Olympics! It's our appreciation love letter to club members for supporting the show. Here's how to ask questions live.
Today our instant takes from watching day one of event finals Today is Men's floor and pommel horse; Women's vault and bars. Simone Biles withdrew from both finals, putting MyKayla Skinner (USA) in on vault and Melanie De Jesus dos Santos (FRA) in on bars. We discuss:
First Olympic Champion in gymnastics for Israel – Dolgypyat on floor!
Brazil's first ever Olympic Champion in women's  gymnastics, Rebeca Andrade for Vault! 
Yeo Seojeong with the first ever South Korean women's Olympic medal, a bronze on vault!
Nina Derweal with Belgium's first Olympic medal period for women's gymnastic, our new Olympic bars champion!
Why Jade Carey is an absolute ninja with cat like reflexes that saved her on vault.  Why tie breakers suck; how Jessica disagrees with Spencer and Kensley's assessment of the meet as a whole and a big giant silver medal for MyKayla Skinner that firmly affirms that she belongs here! 
Please login 
to your Club Gym Nerd account to listen and/or watch this episode. Not a member? Join 
here
.