Welcome to College & Cocktails!
College & Cocktails combines our weekly Behind The Scenes Q&A live podcast with a college meet of the week. We start after the college meet ends on Friday nights (Pacific time). It's our appreciation love letter to club members for supporting the show. Here's how to ask questions live.
This week we are watching Auburn at Florida on ESPN2, going live right here on this page around 6pm Pacific after the meet ends. For more info on how to watch your favorite elites, Olympic and World medalists all year long, check out The Balance Beam Situation's schedule with links.
Can't make it live? Just subscribe to club member episodes in your favorite podcast player or watch the video replays anytime.
Not a member? Join here.
Not sure if you are ready to join? Watch College & Cocktails week one for free
here.
Drink of the Week
The Ninja Level 10
You know it's gonna be good, but somehow always a suprise.

Boozy Version
2oz Vodka
.5oz Elderflower Liqueur
1oz Clementine Juice
Elderflower Soda (or Ginger Ale)
Fresh Thyme
Non-Alcoholic Version
2oz Clementine juice
1oz Elderflower Syrup
Elderflower Soda (or Ginger Ale)
Fresh thyme
Clap a few sprigs of fresh Thyme between your hands like you're trying to make a chalk-cloud for your first promo-video. Put that in a glass along with some ice, add in your vodka, liqueur, and juice, (or juice and syrup for the n/a version) then top with chosen soda and more fresh thyme.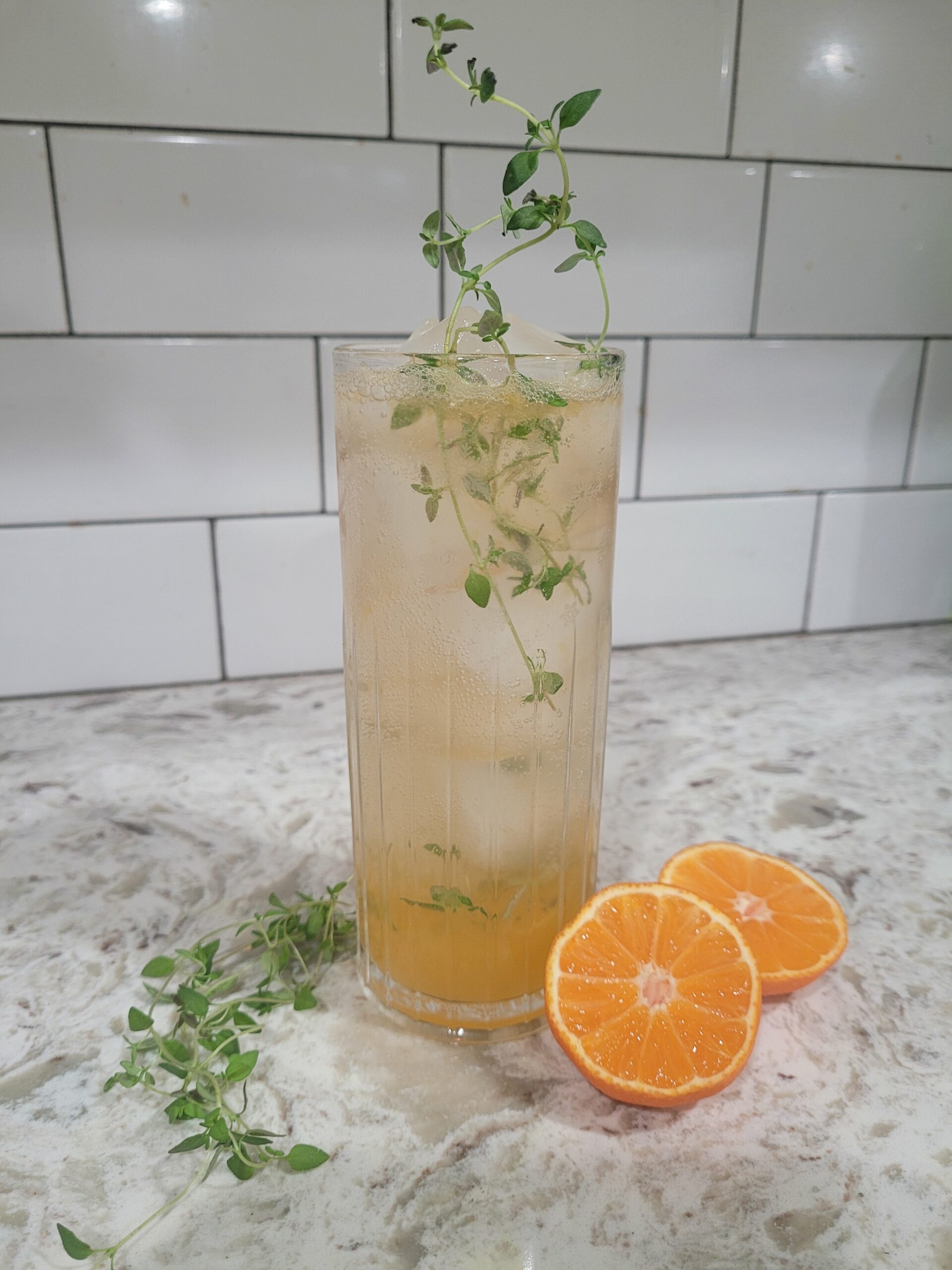 The Dial 1-800-Kazakhstan
So in Kazakhstan, they drink a lot of vodka and a lot of tea, and their national drink is based off of fermented mare's milk… so… future Olympians, good luck!
Boozy Version
2oz vodka
1.5oz chai concentrate
1oz coffee liqueur
1.5oz heavy cream
Non-Alcoholic Version
3oz chai concentrate
3oz dairy of choice
Fresh nutmeg
Shake briefly with minimal ice to combine. Pour over new ice and top with fresh grated nutmeg. Sip while considering your path to Olympic glory.