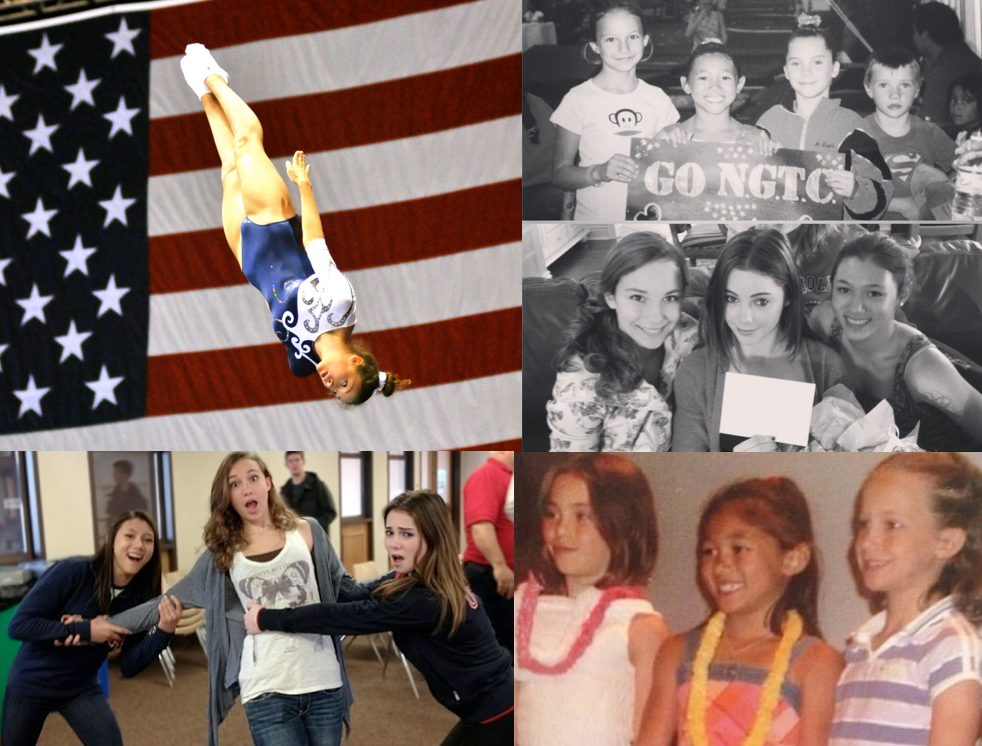 The fall European series is in full swing and we've got the latest news: Larisa Iordache at the Arthur Gander Memorial; Oleg Verniaiev busts a Kato at the Swiss Cup; Al Fong tells USAG they missed their chance with Brenna Dowell; an update on Jordyn Wieber; the great Ksenia Afanasyeva and her shorts at the Gala de Estrellas in Mexico; Bogi calls herself a bitch; Peng Peng Lee has preventable (?) knee surgery; Svetlana Boginskaya coaching Anna Pavlova, Vasiliki Millousi, Paul Ruggeri and Tomas "Porn 'Stach" Gonzalez at the Tournoi de Schiltigheim; the Irish National Champion, Luke Carson, has a brilliant fundraising idea; and we hypothesize about the continuing defections from University of Georgia.
Our guest this week is a rare breed. She was plucked from a gymnastics class like Nadia was from her classroom for a serious training group at a young age. The other members of her group at National Gymnastics Training Center and later Gym-Max are artistic gymnastics royalty; her lifelong friends, Olympic Champions Kyla Ross and McKayla Maroney came back from Belgium to give her advice going into her first World Championship this week –  but it won't be in artistic gymnastics. She followed a different path to success and happiness. This week we talk to trampoline National Champion, Charlotte Drury. She is a tremendous spokesperson for trampoline and the gymnastics for life movement. We absolutely loved talking to her.  You can watch Charlotte compete with commentary by the one and only Mitch Fenner on the USAG and FIG YouTube channels.
The winner of our Halloween Costume Contest is, Zombie Gymnast Maddie! Congratulations! We hope you enjoy your poster from Cloud & Victory.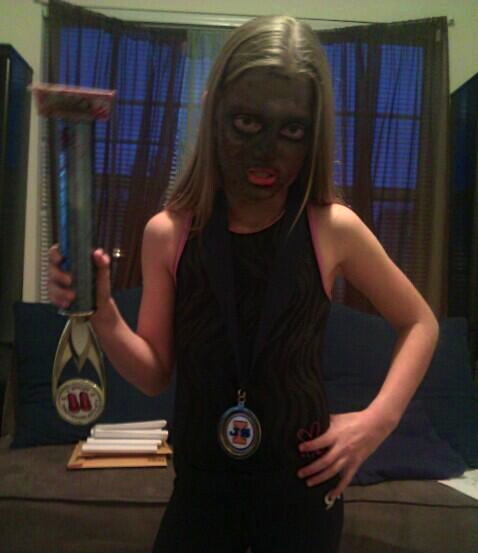 More:
Interview with Kyla Ross
Interview with Justin Millerbernd
Blythe's report on the Arthur Gander Memorial and Tournoi Schiltigheim.
Every definition of artistry in Codes since 1968 with Uncle Tim
Video of Charlotte Drury at the  Elite Challenge
Marina's interview with T&T phenom Brandon Krzynefski and his coach Sergio Galvez