[et_pb_section fb_built="1″ admin_label="section" _builder_version="3.22″][et_pb_row admin_label="row" _builder_version="3.25″ background_size="initial" background_position="top_left" background_repeat="repeat"][et_pb_column type="4_4″ _builder_version="3.25″ custom_padding="|||" custom_padding__hover="|||"][et_pb_text admin_label="Text" _builder_version="3.27.4″ background_size="initial" background_position="top_left" background_repeat="repeat"]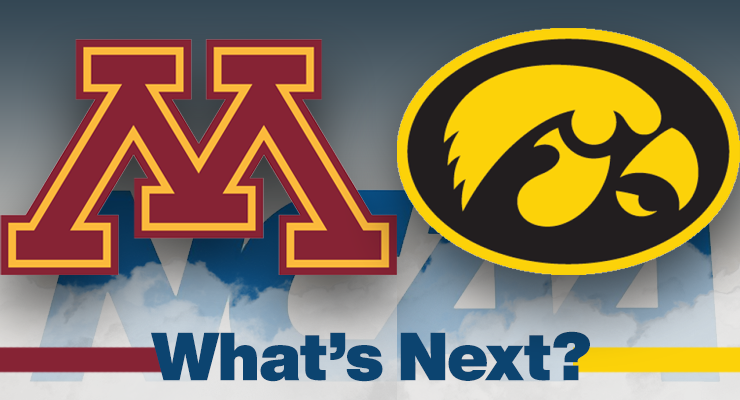 In 2020, the University of Minnesota and University of Iowa announced that they would be cutting men's gymnastics as part of their NCAA programs. Minnesota finished the year at home in 5th place with star gymnast, Shane Wiskus, capturing national titles on still rings and parallel bars. Iowa finished the season with gymnasts Evan Davis and Bennett Huang taking home All-American honors. The question is, what happens now? Three gymnasts will transfer to the remaining NCAA teams. Crew Bold (MN) will head to the University of Michigan, Donte McKinney (MN) will head to the University of Nebraska, and Michael Kogan (IA) will transfer to the University of Illinois.
With these two teams eliminated from the NCAA, many gymnasts have competed in their last competition under the NCAA model. However, there are still opportunities to train and compete. Many teams that have suffered the same fate at Minnesota and Iowa have joined the Gymnastics Association of College Teams (gymACT). This is the route that both Minnesota and Iowa coaches have communicated as their goal. With the addition of Minnesota and Iowa to its community, gymACT would have more competitive programs than the NCAA Division I. Becoming a member of the gymACT program, would require the creation of a club, rec, or alliance team.
School athletic administrations have communicated to the head coaches that they are willing to support a club team on campus. Athletes who came in as NCAA gymnasts will be able to retain their scholarships while finishing their academic pursuits. For Minnesota, there are some hoops to jump through. The building still belongs to Rec Sports, which a club team can compete under, but the equipment belongs to the athletic department. Questions remain as to if the club will be able to retain its equipment.
The NCAA has been a crucial model to the development of the elite program in the United States. Moreover, it has provided opportunity for growth culturally, socially, and academically. With NCAA numbers dwindling, it may be time to take a more serious look at gymACT not as a backup, but rather as a complementary model to increasing the longevity and adult careers of gymnasts within the U.S.[/et_pb_text][et_pb_comments _builder_version="4.9.4″ _module_preset="default" hover_enabled="0″ sticky_enabled="0″][/et_pb_comments][/et_pb_column][/et_pb_row][/et_pb_section]