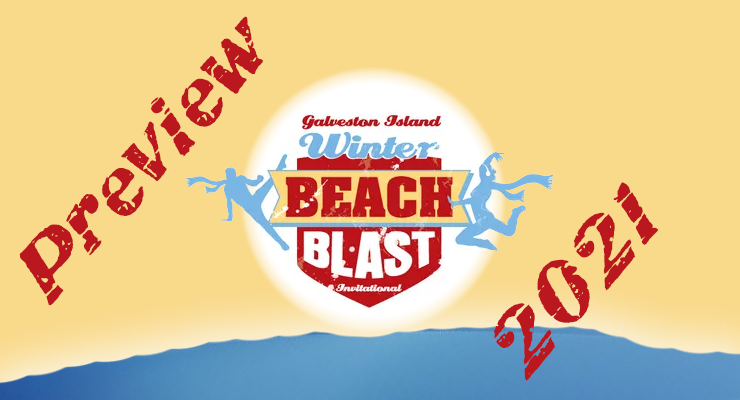 The 2021 Beach Blast Invitational will take place January 14th – 17th in Galveston, Texas. This will be the first glimpse of U.S. Elite Men in the Olympic year. Headlining the field are World Medalists Donnell Whittenburg and Yul Moldauer. Both athletes have made moves in the past year; Whittenburg moved from the Olympic and Paralympic Training Center to Salto Gymnastics in Wisconsin and Moldauer relocated from Oklahoma to train at his home gym, 5280 Gymnastics in Colorado. Other athletes planning on competing this weekend who have made recent moves include Cypress Academy of Gymnastics team members Akash Modi and Grant Breckenridge.
The full U.S. roster includes Yul Modauer, Colin van Wicklen, Akash Modi, Brody Malone, Sean Melton, Alec Yoder, Trevor Howard, Donnell Whittenburg, Dallas Hale, Grant Breckenridge, Erich Upton, Isaiah Drake, Marvin Kimble,  Allan Bower, Genki Suzuki, Stephen Nedoroscik, Austin Padgett, Fuzzy Benas, and Ian Gunther. Junior gymnasts such as Isaiah Drake and Fuzzy Benas will be competing in the senior division.
Non-U.S. athletes competing are Michael Reid (Jamaica), Uche Eke (Nigeria), Sam Zakutney (Canada), and Javier Sandoval Afanador (Colombia).
The format of the competition allows for only three events to compete in the first, and successive rotations, and only one gymnast will compete at a time. The first three rotations will be comprised of only FX, PH, and SR; the fourth, fifth, and sixth rotations will be comprised of VT, PB, and HB. The benefit of this competition is to give U.S. athletes a chance to try upgrades in a pressured environment without the risk of losing a spot on the National Team. This meet was deemed so important that High-Performance Director, Brett McClure, and Vice President for men's gymnastics, Jason Woodnick, will be in attendance. The most interesting race at this competition should be for the Pommel Horse title with standouts Alec Yoder, Stephen Nedoroscik, and Michael Reid all in attendance.
Spectators will be allowed to attend the meet at 50% capacity (approximately 2,000), and will be required to wear masks. Don't mistake judges for spectators as they will be donning beach gear instead of their typical coat and tie. Tickets will be sold at the door for cash. HNI is going to sponsor prize money for the elite all-around competition. First place will receive $1,000; 2nd and 3rd place will receive $500 each. Athletes signed with GymCrew Talent Management will be compensated for attending the meet which includes travel and housing. Athletes have already been paid half of their stipend to attend. Gymnasts Alex Diab and Colt Walker have withdrawn from the meet.
The meet will be streamed on the meet director's personal facebook page: https://www.facebook.com/beachblastinvitational. Scores will be available on http://www.meetscoresonline.com.