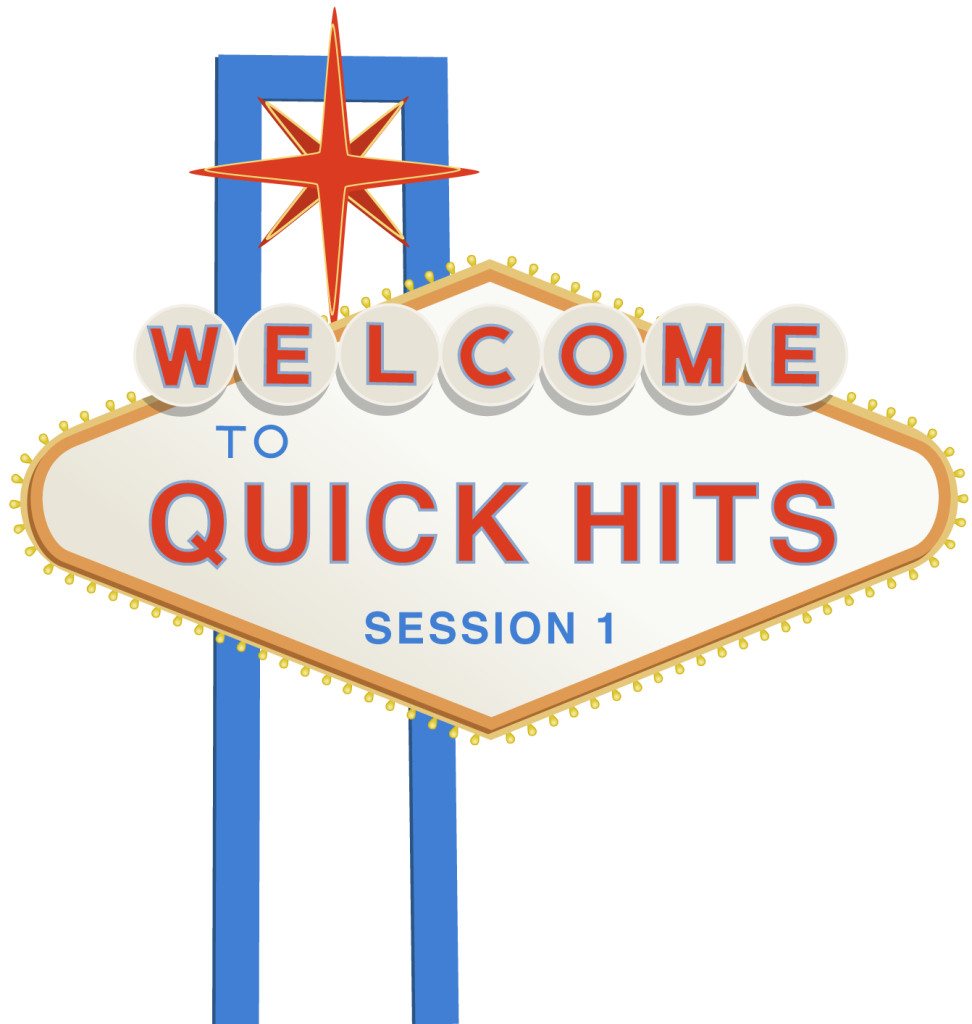 LAS VEGAS, NV – Welcome to Vegas, Gymternet! The men are currently warming up, so let's take a moment to cover the basics about this competition.
What's going on today? The juniors and seniors will be competing in two sessions. Session 1 starts at 1pm PST, and Session 2 starts at 6:30pm PST.
How can you watch? Scott Bregman and his team of gymternet pleasers are providing a live feed. Watch it here.
Who advances to the finals on Saturday, February 21? Short answer: Roughly half the field. The long answer:
The top 24 gymnasts from the all-around competition
Also: The top 18 individual event point winners (not included among the top 24 all-arounders)
Finally, the top 3 athletes on each event.
How does the Winter Cup point system work? The top 20 gymnasts on each event receive points. 1st place receives 20 points, and 20th place receives 1 point. If there's a tie for, say, 2nd place, both gymnasts will receive 19 points, and the next gymnast in line will receive 17 points.
Note: The point system for the National Team selection is different. You can read about it here.
Notable names in this session:
Danell Leyva, the 2012 Olympic bronze medalist in the all-around, 2011 World gold medalist on p-bars, and the 2014 World silver medalist on p-bars. (He has more accomplishments, which I'm sure you can look up on Wikipedia.)
Jonathan Horton, the 2008 Olympic silver medalist on high bar, a member of the 2008 Olympic team that won bronze, and the all-around bronze medalist at the 2010 Worlds.
Akash Modi, the Stanfordian who currently leads the NCAA in the all-around. Watch for his Kato dismount on parallel bars during the second rotation.
Sean Senters, Stanford's response to Kenzo. Sean can do a triple-twisting Yurchenko, too!
Bobby Baker, the Illini who is currently ranked second in the NCAA all-around standings. He does a ridiculous number of triple backs.
CJ Maestas, the Illini who finished 7th in the all-around at the 2012 Olympic Trials. (If I'm not mistaken he warmed up a bail to full-twisting double flyaway off the end of p-bars – just like Jossimar Calvo Moreno.)
Ellis Mannon, the Minnesotan who won the 2014 NCAA pommel horse title.
Jordan Valdez, the 2014 NCAA champion on high bar.
Rotation 1
Akash Modi on VT: Kasamatsu 1.5 – Almost sticks it. Hop back on the landing.
Ryan Sheppard on VT: Kasamatsu 1/1. Really short on the landing, step forward.
Drew Burton on VT: Kasamatsu 1/1.  Puts it to his feet after a really rough warm-up of face plants.
CJ Maestas on PH: Russian travel. Has to press his first scissors to handstand up. Stays on.
Fashion alert: The Illini men are wearing orange socks with their gray pants. You have to be confident in your toe point if you're going to rock the orange socks.
Bobby Baker on PH: Only seeing pieces. Tong Fei travel looked good. Flew up to the handstand dismount. His swing looks vastly improved since he moved to the U of Illinois. Ribeiro must be working with him.
Sean Senters on VT: Maroney would be jealous of Seanters' Yurchenko 2.5. So high. Off to the side, though, and will incur a deduction.
Danell Leyva on PB: His peach pirouettes are more scissory this year. Lots of little leg separations and little hand walks. Has to press up on his uprise after his back 1/2 from upper arms to upper arms. Sticks his double front. Didn't do his Belle that he has been training on Instagram. Yin Alvarez gives out a HUUUUGE cheer. Not sure if that was merited.
Drew Moling on HB: Has to muscle a front giant at the beginning of his routine and his Adler 1/1 is equally muscled. Belly flops his stretched Tkatchev. (Missed the rest of the routine due to Danell being on p-bars.)
Kiwan Watts on FX: Opens with huge double double. Out of bounds on his handstand flair work, but the judge doesn't raise the flag. (Missed the rest of the routine because of Danell.)
Jonathan Horton on SR: Went at the same time as Danell. Will have to watch the USAGym YouTube replays to see why he got a 7.900 in execution.
Rotation 2
CJ Maestas on SR: Roll to Maltese. Cross. Inlocate to Jonasson to Yamawaki (tucked double front). Good level on planche. Archy on this handstand. Short on his uprise to handstand. Short on double double.
Akash Modi on PB: Peach to handstand. Huge leg separation on giant 1/1. Lacking height on Bhavsar and Tippelt. Rushes 1/2 pirouette. Has to walk after his Stutz. Super short on his Kato. Doesn't put hands down but duck walks all the way across the mat.
Josh Zeal on HB: Nice Tkatchev to Gienger combo. Stretched 1/1 double – A little piked.
Ellis Mannon on PH: Lovely flair work and spindle work. Could have more extension in his normal circles, but has a very patient swing compared to most guys in this meet.
Jonathan Horton on VT: Cowboyed handspring double. Big step forward.
Levi Anderson on VT: Good Kasamatsu 1/1. Step back – More power than the Stanford guys before him.
Yul Moldauer on HB: Has to tuck his Adler through to Yamawaki. Misses his Kovacs, which have lovely form. Falls on his back and takes one to the head. Flairs out his 1/1 double layout – as if he were Kim Zmeskal.
Bobby Baker on SR: Only saw the end of the routine. Good Jonasson and Yamawaki. A little shaky in his handstand. Step back on his TRIPLE back, which is an F. That's an F for flipping awesome, folks!
Danell Leyva on HB: The Yin clap opens the routine, and the fans respond. Way over on his Adler 1/1 to Yamawaki. Falls on his stretched Kovacs, and he goes down to his knees. No problems on his tucked Tkatchev. His Stalder 1.5 is super sloppy (per usual). And he's off again on his stretched Tkatchev. Yin Alvarez just saluted on Danell's half before Danell got back on the bar. Form issues on the Rybalko. Small step back on the double-twisting double lay.
Danell's having another terrible, horrible, no good, very bad Winter Cup.
Yin Alvarez has competition. These OSU boys know how to cheer.
Cutter Fugett on HB: He's the only gymnast left to compete. A little close on his Tkatchev. Over-rotates his full-twisting double, and he limps off the mat.
Rotation 3
Bobby Baker on VT: Opens up and almost sticks his Kasamatsu 1.5. Just a small hop. Form needs to be cleaned up.
Ryan Sheppard on HB: Grip gets stuck on a front giant, and he comes off.
CJ Maestas on VT: Does a piked-open double-twisting Yurchenko.
Yul Moldauer on FX: Gorgeous flair work to handstand. I see an air flair in his future. Falls on his punch randi. Small hop on his back 2.5 dismount.
Drew Burton on HB: Gets stuck doing an Adler? A German giant? Not sure what was up with that high bar routine. Does a full-twisting double tuck dismount. Walks away circling his right shoulder.
Danell Leyva on FX: Opens with a tucked double double. Skids sideways on his front double twist. Sits down his Arabian double pike. Decent Manna – could be inverted more. Whip to back 2.5 to barani that landed sideways. Yin clap before the double layout. Pikes it down and steps forward. No Yin-ruption at the end.
Josh Zeal on SR: Upraise to straddle planche. Inlocate to Yamawaki to a muscled Jonasson. Shaky on his handstands. Tucked full-twisting double.
I hear that Josh's neon green is becoming a gymternet sensation.
Stewart MacDonald sends a heart attack through the audience on his full-twisting Jaeger. Everyone lets out a collective sigh of relief that he didn't eat bar. Then, a little kid shrieked, "Oh my god! What is that?" on his full-twisting double noodle dismount.
Jonathan Horton on PB: Muscles up his first handstand. Good on his peach 1.5 Beautiful Belle. Does the world's longest handstand pirouette and then sits down his Tippelt. Yin Alvarez lets out a big sigh for John. Finishes strong with a double tuck.
Sean Senters on HB: Sean would excel under the old code. He can be the definition of virtuosity. His stretched Tkatchev 1/2 is so high. A little wonky on his Quast (hop full). Clean on his full-twisting double layout dismount.
Emyre Cole on FX: Opens with a HUUUUGE whip to double Arabian. Whip 1/2 to front full – OOB. Back 2.5 to barani. Huge set on his full-twisting double dismount.
Brian Knott on HB: Comes off – not even close on his Kolman. Clean Kovacs. Manages to catch a Kolman. Muscles up his Endo. Can't manage to muscle up his second Endo. He's off again. Flairs out his full-twisting double layout – as if he were Kim Zmeskal. The flair isn't quite as good as Yul Moldauer's, but it's still pretty to look at.
Akash Modi on PB: Adler 1/2 not connected to Stretched Tkatchev. Tkatchev 1/2. Doesn't connect his Adler 1/1 to his Yamawaki. Single Stalder. Full-twisting double layout. Tries to use his scrunchy toes to hang onto the landing. Not his strongest event.
At the halfway point, Akash Modi leads with a 43.650. Bobby Baker is in second with a 43.450. Old man Horton is in third with a 43.100.
Rotation 4
Yul Moldauer on PH: He's off. Didn't see on what. Muscles up his dismount.
Danell Leyva on PH: Stays on. He needs to work on squaring his shoulders. All of his circles have a weird turn to them. Yin Alvarez lets out a HUGE scream. That
Bobby Baker on PB: Has fallen twice. Once on a 1/1 pirouette. And then he did a giant and jumped off. Not sure what was up with him.
Drew Moling on SR: Could only see him in the background of Danell's pommel routine. It's a great routine to watch. Opens with a great L-cross to a Maltese. He is OSU's new Brandon Wynn.
Kiwan Watts on VT: Big block on his Kasamatsu 1/1. He probably could do more twists if his twisting technique were more efficient. Looks like he gets lost during the second twist.
Jonathan Horton on HB: Endo 1/1 that was a little crooked. Opens with a Cassina to a one-handed catch. He goes around the bar curled up in a ball with one arm on the bar – like a monkey. A little close on his stretched Kovacs and his Kolman. His Rybalko was much better than it was in warmups. Misses his kip cast handstand after his Yamawaki. Was supposed to pirouette afterwards. Double-twisting double layout to finish.
CJ Maestas on PB: (Jumping in mid-routine) Misses his Tippelt, which he tried to launch from one end of the bar all the way to the other. Sits down on the bars. Does only a double tuck flyaway off the end. He might want to replace the Tippelt with a Bhavsar. It might be easier to get the stretch he needs.
Mike Levy on FX: (Jumping in mid-routine) Front double full to a barani that was so low he had to turn it into a side somi. Full-twisting double to finish with a big step back.
Akash Modi on FX: Opens with Arabian double pike. Front double twist to barani. V-sit press through to handstand. Back 2.5 punch front full. Low chest on his randi. Double full side pass. Wu Guonian (stretched Arabian 1 3/4). Big hop back on triple full.
Ryan Shepard on FX: Front double full to front full – lands out of bounds. Lovely Russians. Wide-arm press handstand – with super hyper-extended elbows. Double full side pass. Wu Guonian. Stands up. Then does the knee drop. Man wipe before an Arabian double tuck, which he sits down.
After 4 rotations, Akash Modi still leads with a 58.750, and Danell Leyva, after staying on pommels, moves up into second with a 57.100. In other words, Akash Modi is leading by 1.650. Holy Mother of Nadia.
Rotation 5
Danell Leyva on SR: L-cross. Kip to a Maltese that's not really a Maltese — He's almost upright. Whip-it-L-cross. Butt super high on straddle planche. Straddle L to press handstand. Giant with a little swing. Back giant to a little swinging handstand. Over-rotates double-double.
Jonathan Horton FX: Opens with a double-double. Head low on landing. Back 1.5 to a punch double front that lands in a squat that would make Lisa Mason proud. Front double twist to tuck 1/2. Back 2.5 to front full that zig-zagged across the floor. Thomas (back 1 3/4 with 1.5 twists). Sticks his full-twisting double even though he looks tired. You can hear his wife yell, "Go, John!" Her voice doesn't quite have the heft that Yin has.
CJ Maestas on HB: Scissory Cassina. Sloppiest Kolman ever. Adler 1/1 to Yamawaki. Adler 1/2. Double-twisting double lay-uck.
Alexander Wilson on VT: Sits down his Yurchenko 2.5.
Mario Lubian on SR: Had a nasty fall on rings. Medical staff has been called over.
Jordan Valdez on HB: Lovely stretched Tkatchev. Nice toe point. Stretched Tkatchev 1/2. Adler 1/1. No connection. Endo to Endo 1/1. Does two one-armed giants. (That's the maximum that a gymnast can do – Not common to see those.) Small step on his double-twisting double.
Akash Modi on PH: Messes up on his dismount once. Confers with coach to see if he will get credit for a dismount. Goes back up to do it, and then he misses his hand on his handstand and comes off. He calls it a day on pommels. Shades of Kohei in 2012.
Mario Lubian is still down. Kevin Mazeika is inspecting the scene. He can wiggle his toes.
We are paused for now. There are 5 more ring routines to go.
Mario Lubian is carried out of the gym on a stretcher.
Marcos Gatinho on SR: Straddle-L to press handstand. Front giant to shaky handstand. Jonasson to Yamawaki. Uprise to L-sit. Press handstand. Giant. Sticks his full-twisting double.
Good routine for someone who had to go right after an accident.
Cutter Fugett on SR: Yamawaki. Legs a little low on his straddle planches. Presses up to handstand. Full-twisting double dismount. Hop on the landing.
Yul Moldauer on SR: Great cross – very level. Muscles through his Jonasson. Handstand. Way high on his whip it cross. Yamawaki to straddle planche – feet a little low. Hop on his double-double.
Going into the last rotation, here are the standings:
1. Jonathan Horton 71.150
2. Robert Neff 70.650
3. Akash Modi 70.300
4. Bobby Baker 70.250
5. CJ Maestas 69.650
6. Grant Breckenridge 69.300
7. Danell Leyva 69.200
Will Horton be the Jordan Jovtchev of the USA?
Rotation 6
Wilner on FX: Opens with a Wu Guonian. Front full to a front tuck. Off balance on the front full. Low landing on rudi. (Over ot Horton on pommels)
Jonathan Horton on PH: He's off on some loops on the end. And he's off again. Botches his dismount. May have come off on the wrong side.
Marcos Gatinho on VT: Yurchneko full to Yin Alvarez's cheer and a Yin hug.
Bobby Baker on FX: Opens with front double full to barani. Double front – lacking Ivana Hong form there. Back 2/1 which he flairs out. Arabian double. Back 2.5 to barani. Technique on the twisting skills is a little sloppy–slows the twist by straddling. Goes for a triple twist on the straight-away, puts his hands down.
Emyre Cole on VT: Lovely, lovely Shewfelt.
Akash Modi on SR: (Jumping in at the end.) Holding a handstand for daaayz. Double-double short on the landing.
Ellis Mannon on HB: He's off. Feet got stuck between his hands. (Don't you hate when that happens?) Salutes the judge. And doesn't get back up.
Danell Leyva on VT: He warmed up a Kasamatsu 1.5, but he goes for the Kaz 1/1. Really close to the vault. Stuck.
CJ Maestas on FX: Tucked double-double. Front 2/1 to barani. Russians. Wide-armed press handstand. He's got his heels taped like the Japanese gymnasts. Planche press to handstand. Gets a huge cheer from the Illini cheering section. Thomas. Full-twisting double.
Grant Breckenridge on HB: Yamawaki. Endo 1/1. Adler 1/2. No connection. Stretched Tkatchev. Straddled Tkatchev (not connected). Stalder. Blind change. Healy. Jam through to giants. Double-double tucked. Really clean, but a simple routine. We will see if he can stay in sixth.
Drew Moling on PB: Just saw his dismount, but he pikes too hard and over-rotates his dismount to his butt.
Kiwan Watts on HB: Opens with a Yamawaki. Kovacs to a big arch. Endo 1/1. Jam to giants. Endo. Stalder. Full-twisting double. Good to see a big release (i.e. Kovacs), but needs a bit more in his routine.
Rotation 7
There isn't a seventh rotation, but wouldn't it be awesome to see the coaches compete? Justin Spring, Rustam Sharipov, and Kip Simons, yes?
Final All-Around Scores
1. Akash Modi 84.250
2. CJ Maestas 84.050
3. Danell Leyva 84.000
4T. Robert Neff 83.750
4T. Grant Breckenridge 83.750
6. Bobby Baker 83.000
7. Kiwan Watts 82.750
8. Jonathan Horton 82.300