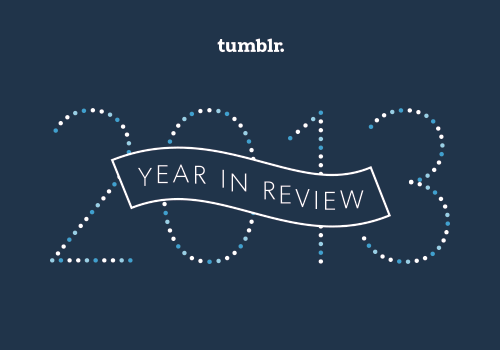 We may not be the New York Times of Gymnastics (i.e. International Gymnast), but we do have our finger on the pulse of the gymternet. We pride ourselves on knowing what gym nerds like, and we spend a great amount of time combing the gymternet in search of articles, videos, and photos that you will enjoy.
As 2013 comes to a close, we decided to look back and see what gymnastics fans liked the most. To do so, we turned to the crazy, sometimes scary, world of Tumblr, and we compiled a list of the top 13 gymnastics stories of 2013 – according to our Tumblr page. Enjoy reminiscing!
13. Larisa Iordache's new bar routine
Stalder full to Van Leeuwen, FTW! 92 notes.
12. Yao Jinnan's bar routine during the all-around finals at Worlds
The girl did a Mo salto. What more could we ask of her? 113 notes.
11. Lauren Alexander's loveliness on beam
Seriously, though, isn't she all kinds of divine on beam? 115 notes.
10. Sarah DeMeo's double arabian
Yes! Just yes! 123 notes.
9. The anticipation of whether Victoria Moors would perform the double-twisting double layout at Worlds
8. The fact that Victoria Moors competed three different floor routines in 2013
Seriously, how many gymnasts perform three different floor routines in a single year? 144 notes.
7. Larisa Iordache's hard-as-Fuchs beam routine
Before and after Worlds, Larisa Iordache was in total beast mode on beam. Her 6.9 beam routine was capped off with a lovely triple twist. In the words of Spanny Tampson, "If your triple off of beam doesn't look like Iordache's, then you shouldn't be doing one." 145 notes.
6. The Sam Mikulak Dance Cam
This is perhaps one of USA Gym's greatest ideas to date. University of Michigan, we hope you steal this idea during the NCAA season. 150 notes.
5. The insanity of power tumbling
3 whips to an immediate triple back!? What is physics? 166 notes.
4. That magical moment when Svetlana Boginskaya coached Oksana Chusovitina at the Tournoi International de Schiltigheim
You gotta love Bogi's reaction after Chuso's dismount. 171 notes.
3. Danusia Francis's transverse aerial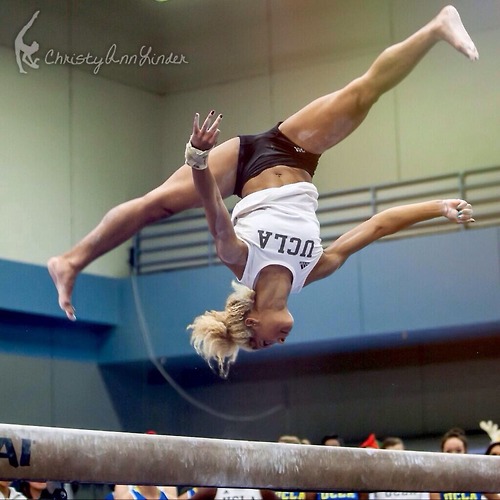 Damn. 189 notes.
2. Aliya Mustafina's deteriorating twisting form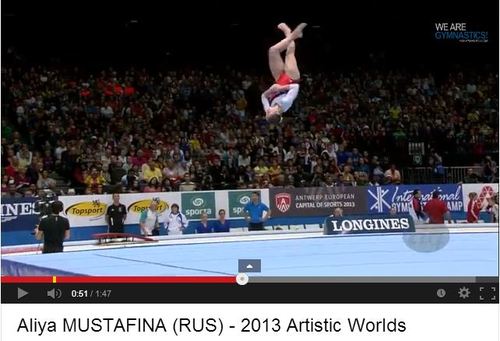 As one of our Facebook followers put it, Aliya is the queen until she starts twisting. Then, she's the court jester. 217 notes.
1. The forthcoming changes to the FIG Code of Points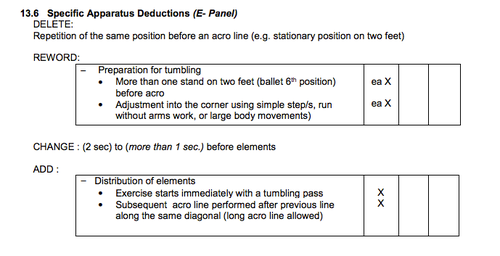 Tumblr had so many feels about the new rules. 253 notes.
We're surprised that Marcel Nguyen's wardrobe malfunction didn't make the list.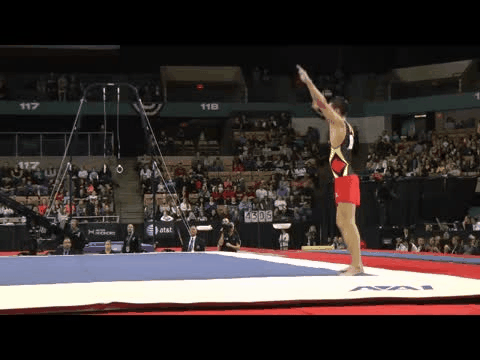 What about you? What were your top stories of 2013 that didn't make our list? Leave a comment below.
Bonus list: GymCastic's top tweets of 2013