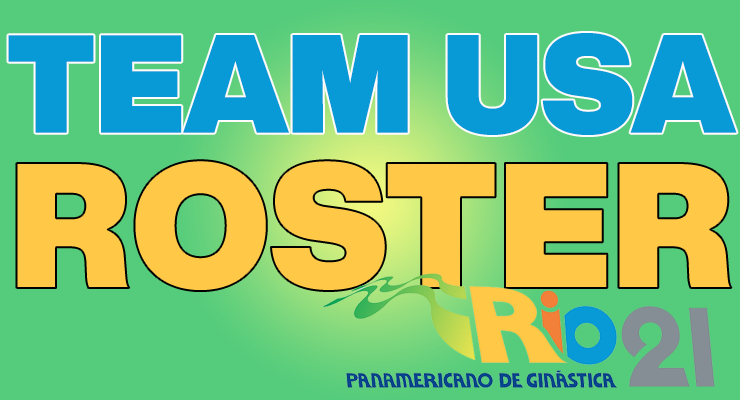 Following the April National Team camp, the men's program chose the four-member team in addition to a traveling alternate for the Pan-American Championships in Rio de Janeiro, Brazil. The Pan-American Championships are set to take place the same weekend as the U.S. National Championship in Ft. Worth, Texas. Because of the time conflict, all gymnasts named to the team will automatically earn a birth to the National Team and to Olympic Trials.
According to Stanford assistant coach, Syque Caesar on Twitter, the four-member team is Winter Cup champion, Cameron Bock, and NCAA gymnastics standouts Paul Juda, Riley Loos, and Vitaliy Guimaraes. The traveling alternate is Donnell Whittenburg and the coaches are Michigan assistant coach, Xiao Yuan, and Stanford assistant coach, Mark Freeman. Bock and Loos were members of the 2018 Pan-American Championships, where the team won Gold. Bock previously placed 3rd in the All-Around.
The format of the competition is 5-4-3; however, the MPC has decided to utilize a 4-4-3 strategy to allow for four chances for a top-two all-around finish. This competition will serve as Team USA's last chance to earn an additional spot in the Tokyo Olympics. If one of the athletes places in the top two in the all-around, they will seal an NOC sport for the Olympic Games.
Canada has already withdrawn from the championship, and Cuban star, Manrique Larduet has announced that he is not training for the Tokyo Olympic Games. In 2018, Larduet won the all-around followed by Canadian Rene Cournoyer. This information sets Team USA in an even better position to secure an additional spot for Tokyo.
Due to their placement at the 2019 World Championships, Team USA qualified a team of four to the Olympics. If one of the gymnasts places in the top-two in the all-around, they will bring the total number of spots to five. Previous directives stated that only the top-ranked gymnast would earn an automatic birth to the National Team to be named at the conclusion of the U.S. National Gymnastics Championships. However, MPC meeting minutes from March 29, 2021 confirm the change that all athletes on this team will earn a spot on the US Senior National Team Olympic participants will be determined at the Olympic Trials later this year. More Information about the Pan-American Championship selection process can be found here.
Article by: Kensley Behel