If you're reading this list, you're probably a diehard gymnastics fan.
You've watched the Nadia movie at least 25 times (in the last year). You throw popcorn at your screen whenever someone calls the skill an "Onodi" on beam. Because Mostepanova. And, when you're playing board games, drunk, you practice your Bela Karolyi impression.
For you, gymnastics is a way of life. For everyone else around you, well… their interest in gymnastics comes and goes, especially during a non-Olympics year.
So, when does the world care about gymnastics? Let's take a look at when people conduct searches for the world's gymnasts.
1. The world cares when you win the World Championships.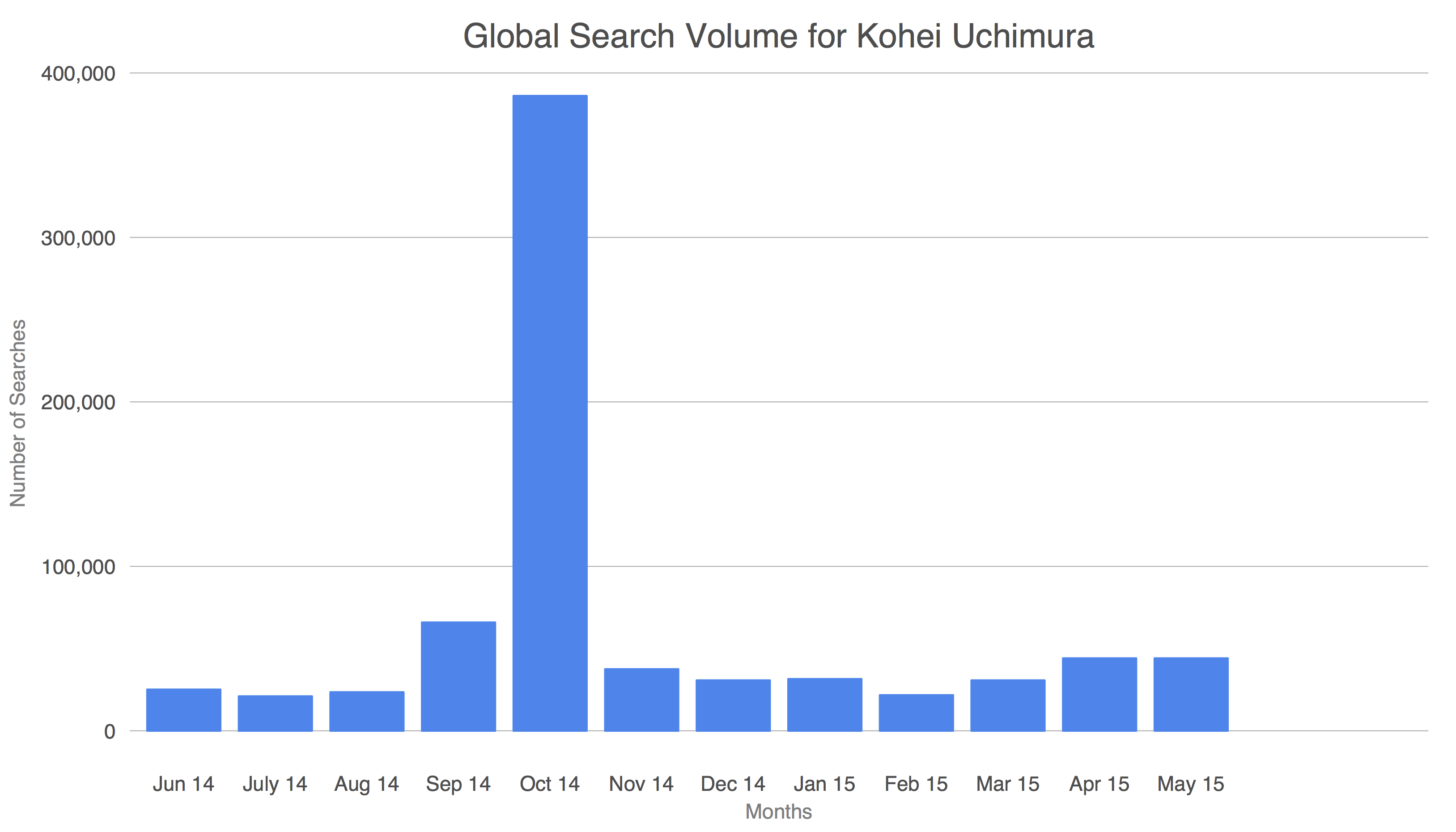 In October, 2014, Kohei Uchimura won yet another all-around title in Nanning. As you can see, the world cared a lot about him then, even more than they cared about Simone Biles.
2. They care when you win the American Cup.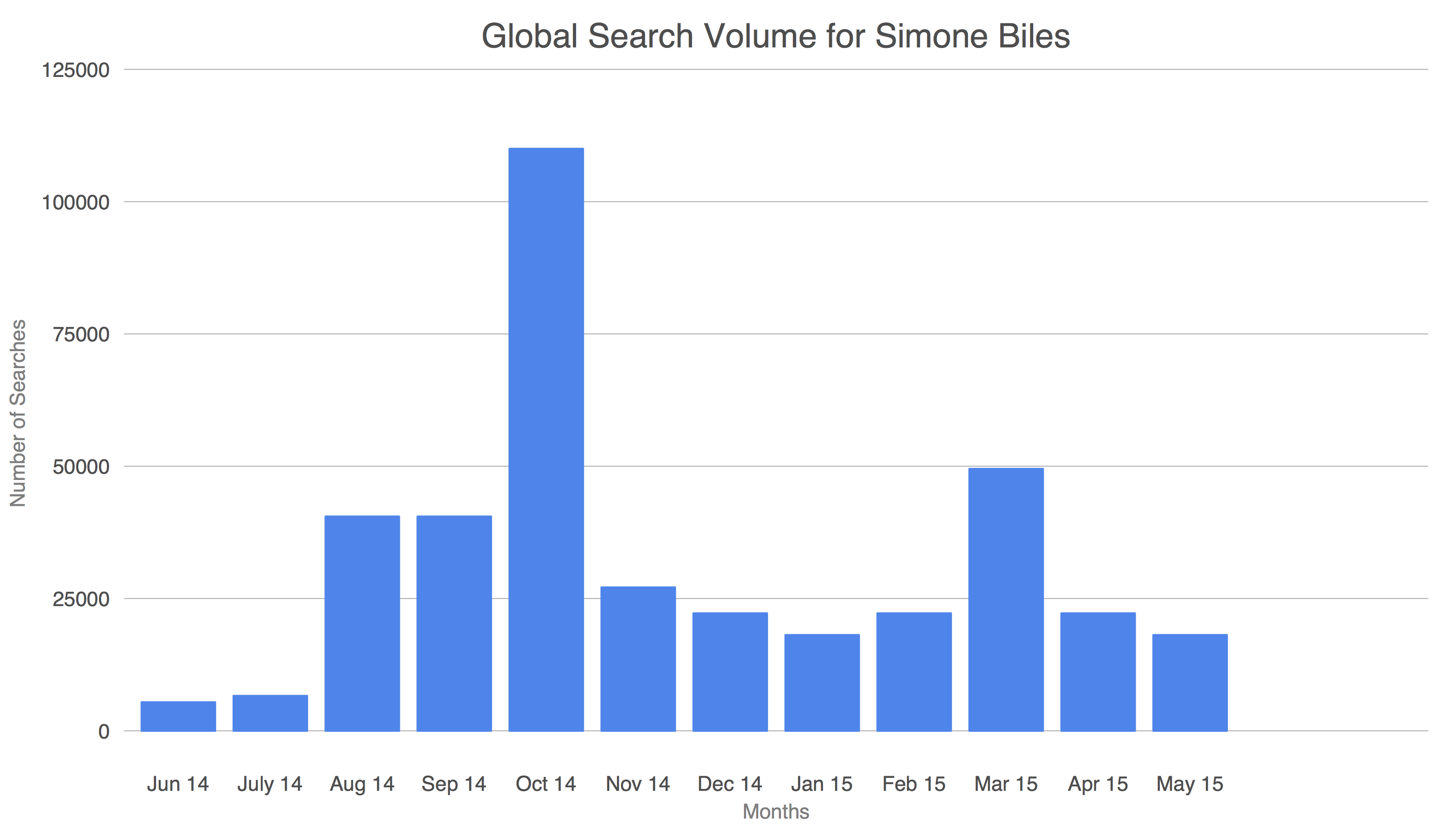 In March, 2015, Simone Biles won the American Cup, which resulted in an uptick in the number of searches for Simone. (Granted, when she won the World Championships, the world cared a lot more.)
3. They care when you win the P&G Championships.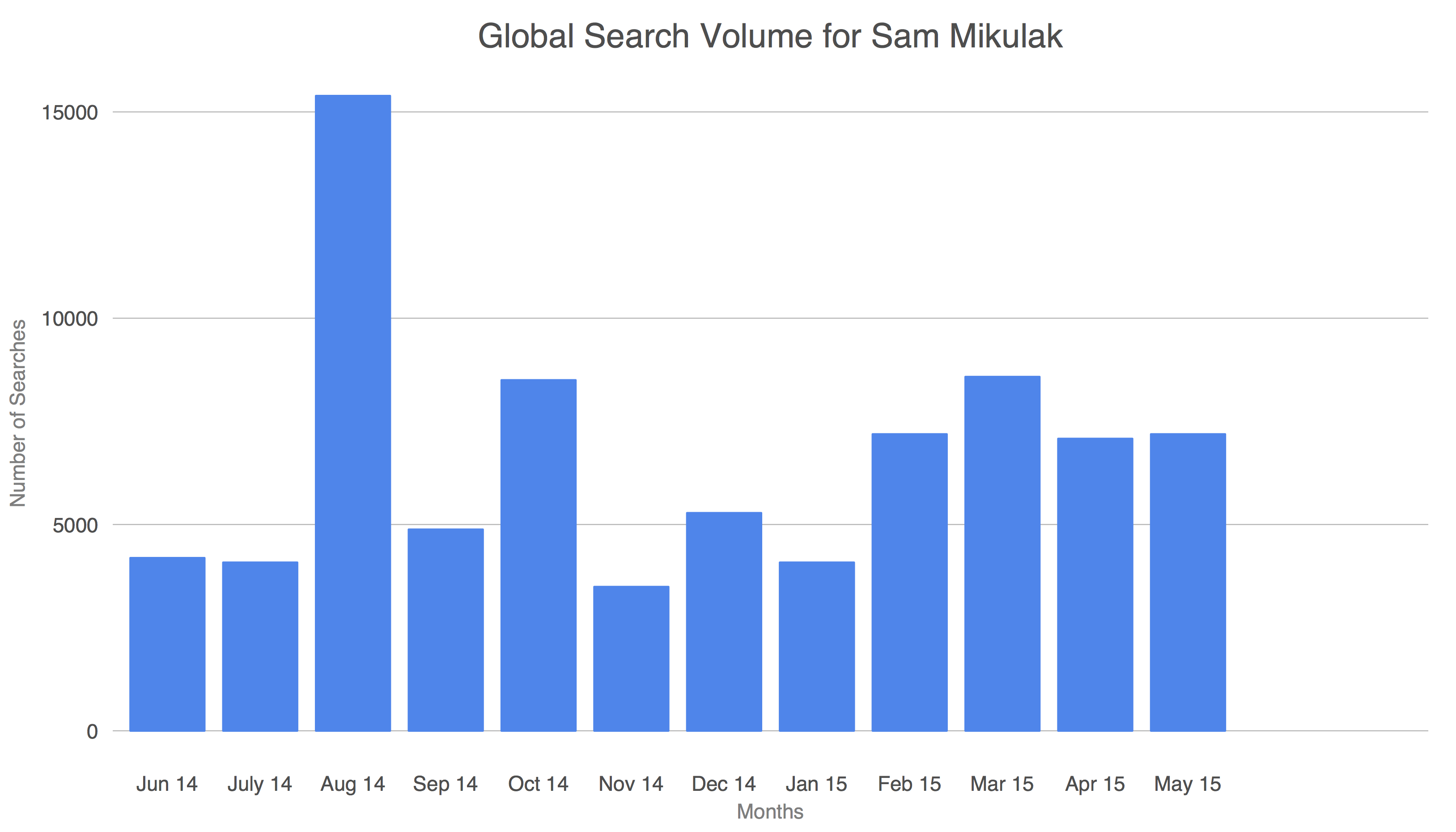 When Sam won the P&G Championships last August, people couldn't get enough of his gymnastics… or his face… or his biceps – whatever people were searching for.
4. They care a little bit when you win the European Championships.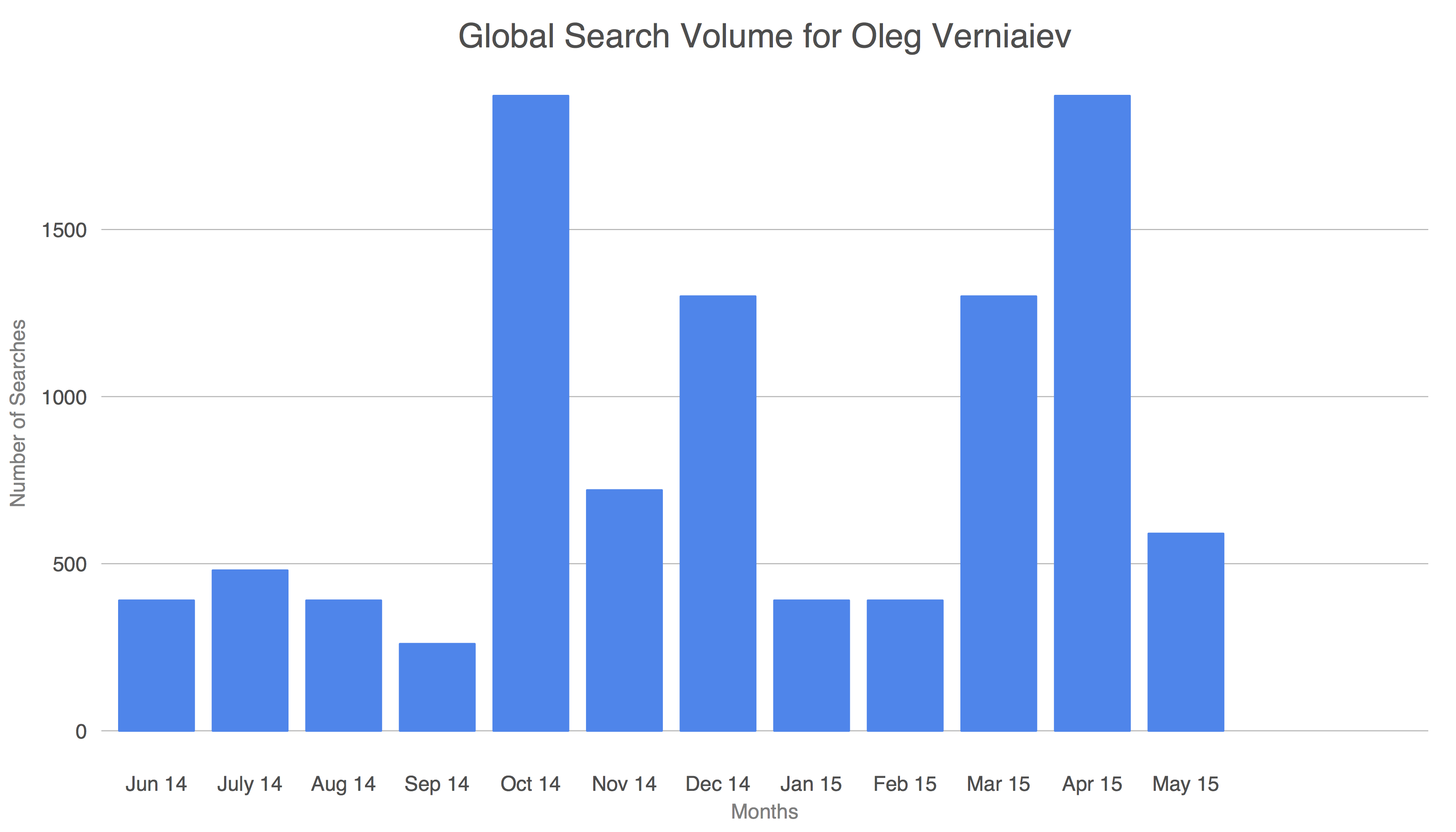 People cared a teeny tiny bit when Oleg won Euros in April, 2015.
They should care more. I mean, Mikulak wins a national title, and he gets 15,000+ searches. Verniaiev wins a continental title and gets 1,900 searches.
5. They care even more when you don't attend the European Championships.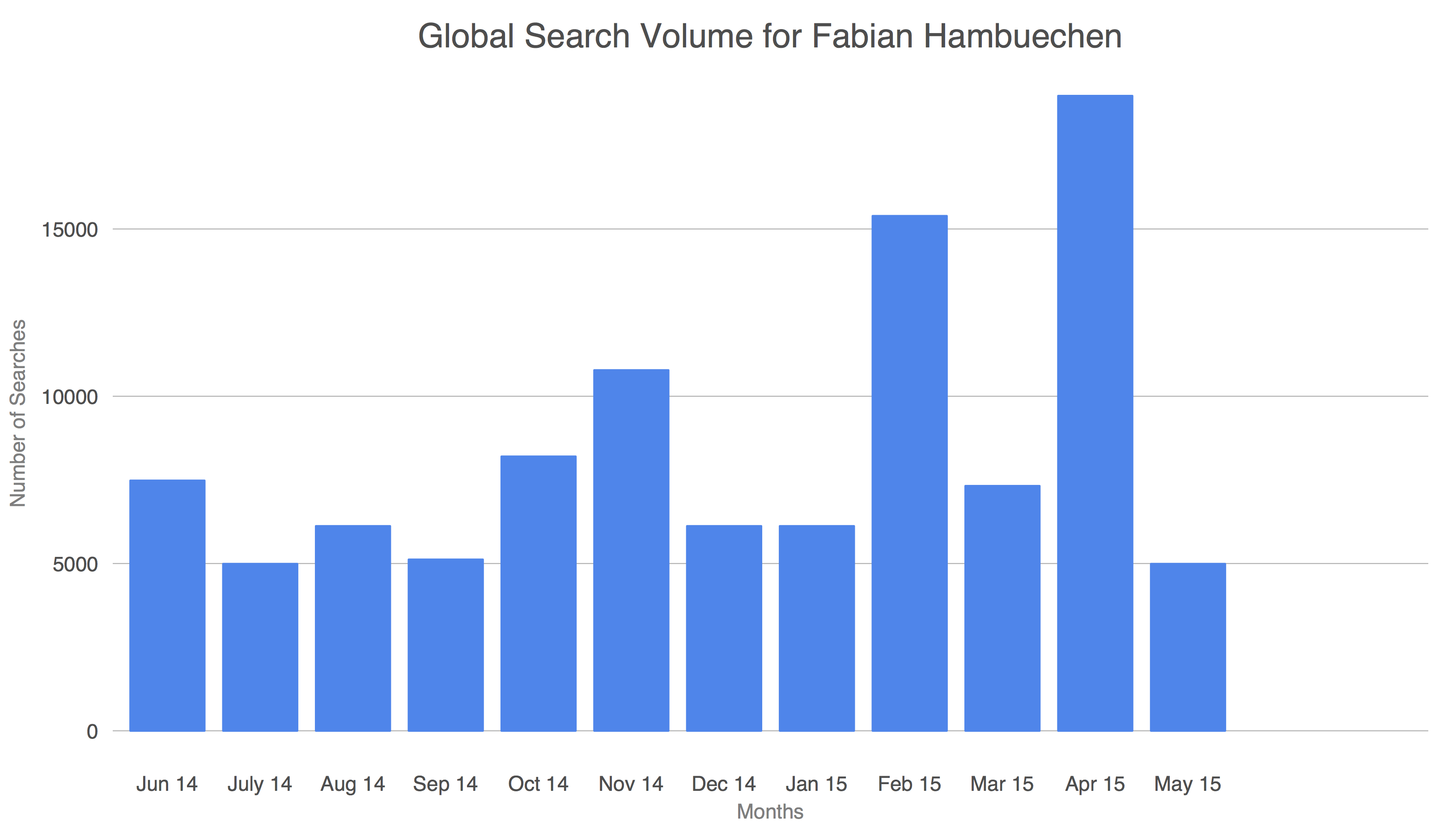 At the beginning of April, 2015, Fabian announced that he would not be competing at the European Championships, resulting in many searches for Hambiceps.
(Fabian gets 18,980 searches for attending, and Oleg gets 1,900 searches for winning. Le sigh.)
6. Unfortunately, they care the most when some jerk hacks your phone and posts illegal photos of you on the internet.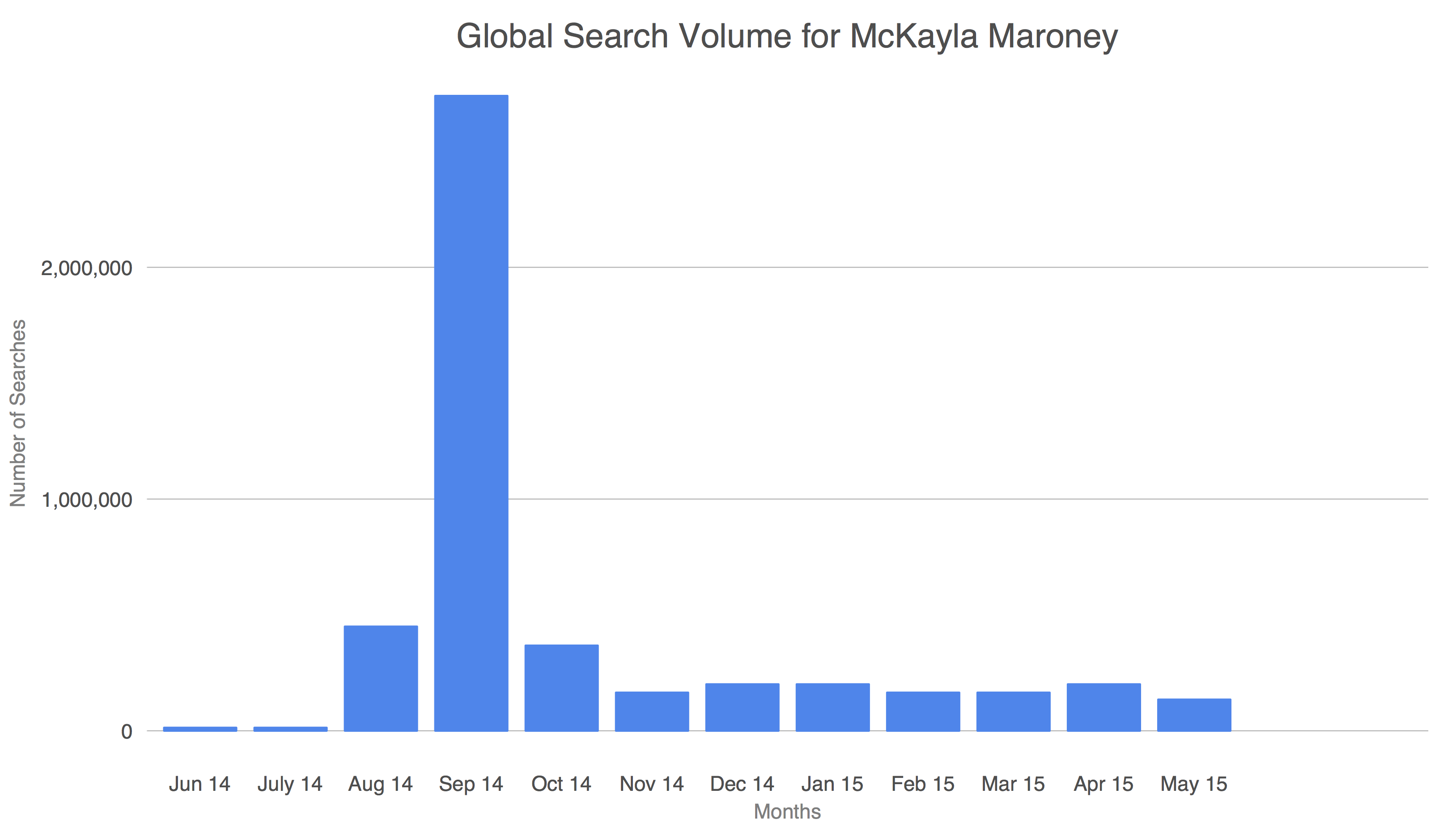 Poor girl. You have to admit that she handled it well.
Stay tuned to see what happens to Aly Raisman's search volume after ESPN's Body issue.