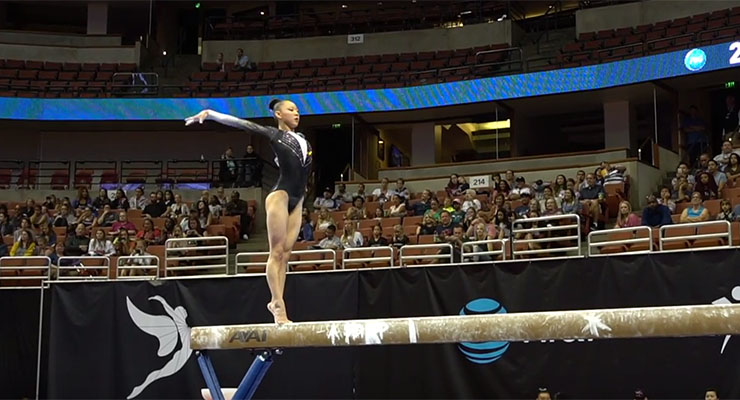 LISTEN HERE
GYMTERNET NEWS
This week, we get all the yucky parts out of the way at the beginning. 
BUT ALSO (42:00)
Simone participated in the most hilariously un-fact-checked local news piece ever.

Maria Paseka will miss 2018 with

back surgery

Our thoughts on the Russia Winter Olympics "ban" and Khorkina's bonkers response

A 12-year-old verbally committed to Georgia

Max Whitlock is learning air flares on pommel horse, just like Jess prophesied!
Morgan Hurd, Yul Moldauer (and Brooklyn Moors!) are going to American Cup
BRING ON 2018
NCAA season is soon upon us! We discuss (01:12:11):

Florida or Oklahoma as the #1 team

Suzanne is back. How does one explain Suzanne? We try.

Former elites we're excited to see (Bailie! Jazzy! Nia! Alyssa!)

All the exciting new friends who are about to turn senior, like (01:31:00)
SUPPORT THE SHOW
ZOLA
Since people now get ENGAGED on this show, we have a the perfect sponsor. Zola is the wedding company reinventing the wedding planning and registry experience. From engagement to wedding and decorating your first home, Zola is there, combining compassionate customer service with modern tools and technology.
To sign up with Zola and receive a $50 credit towards your registry, go to ZOLA.com/gymcastic
RELATED EPISODES
MORE WAYS TO LISTEN