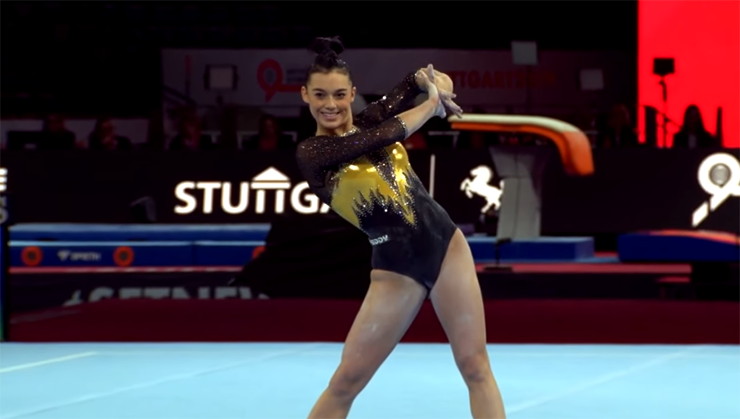 LISTEN HERE
AMERICAN CUP
It's happening! This Saturday!
Russia has withdrawn from the competition for…murky reasons that may or may not be related to viruses. Do we have multiple conspiracy theories about it? YOU BETCHA.
What we're looking forward to seeing from Morgan Hurd and Kayla DiCello—and who's more likely to win
Other people who could legitimately win, like Ellie Black and Giorgia Villa
Our Must-Watch Athlete of the meet: Jennifer Gadirova
What Nikita Nagornyy's absence means for Sam Mikulak and the US men's hopes of an extra Olympic spot
What are we going to see from Oleg Verniaiev? Only his glass shoulder and legs made of hope can tell.
Gymnix and Jesolo team updates. Watch Gymnix here
GYMTERNET NEWS
Laurie Hernandez is not attending US women's camp but still plans to compete later in the year
Simone had some THOUGHTS about USAG and USOPC's latest stonewalling
John Orozco officially changed his FIG license from the US to Puerto Rico!
Former CMU coach Jerry Reighard is suing ESPN, which seems productive
Simone threw an axe for a bullseye, because of course she did
Cassie Rice and Tasha Schwikert gave HARROWING accounts of their time in the elite world, including how Bela 

ripped Tasha's hamstring off the bone during the 2000 Olympics after by pushing her down in a split.

A must-watch.
NCAA news: the latest rankings, Nia Dennis's viral routine, Maggie Nichols being fine now (?), and the broken bars at Alabama
BECOME A CLUB GYM NERD MEMBER
Join Club Gym Nerd here for access to our Behind the Scenes episodes!

Buy our awesome clothing and gifts here.
RELATED EPISODES
MORE WAYS TO LISTEN