Welcome to Behind The Scenes!
We record right here on this page at noon Pacific. Our weekly Behind The Scenes Q&A live podcast is for Club Gym Nerd members. It's our appreciation love letter to Club members for supporting our work. Here's how to ask questions live.
We answer all your questions and discuss the latest news:
Our plans for live coverage at U.S. World Team Trials in Texas (two podcasts on 19th and 20th)
The US World Team Trials roster and the inexplicable Canadian World team situation
Would the FIG every add apparatus to women's gymnastics to match men
Could Jade add a yurchenko double pike and what an Reese Esponda type routine would do for her artistry deductions
Heartstopper and Norway's Skam, plus a gymnastics uncle is born.
Why 9.8 was not the highest E score ever, plus why the Italian team is looking spectacular.
What would a US team without Simone look like and why Simone is keeping her goals to herself
NBC shakeup – where Nastia and Tim are now and what Laurie Hernandez is doing
Annnnnd Jessica learns about fancy beer cans
Not a member?
Join here
. Not sure if you are ready to join? Watch College & Cocktails week one for
free here
.
The GymCastic Store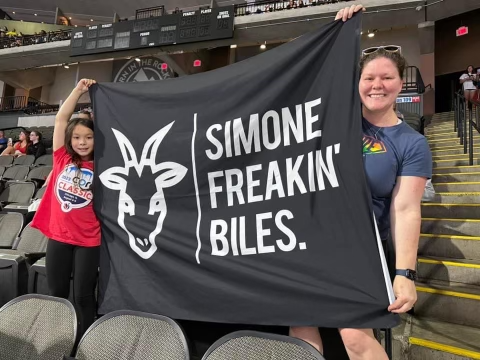 RELATED EPISODES & RESOURCES
Championships Headquarters

All podcasts, videos and photo galleries from 2023 U.S. Championships in San Jose here
MORE WAYS TO LISTEN HERE