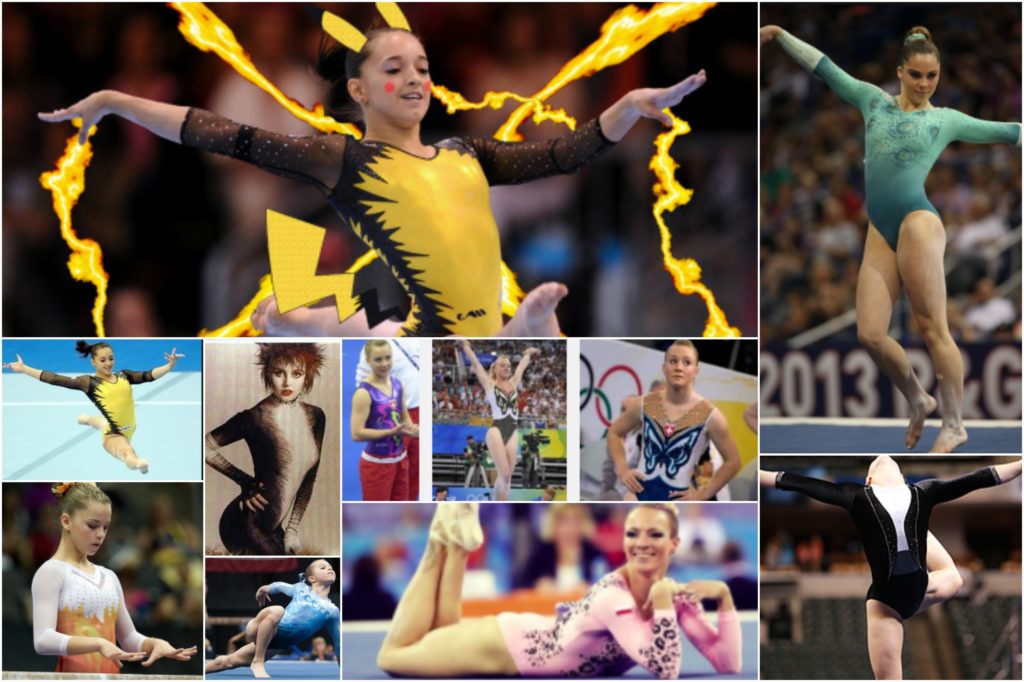 LISTEN HERE

This episode originally aired in November 2016.
Club Gym Nerd member, Gym Coach Diana, has commissioned an episode all about the glorious leotard! Spencer, Lauren, and Jessica chat about leos leos leos; biggest leotard fails, the most patriotic, custom theme leos, Australia, cut outs, crushed velvet, rules for leotard design, technology, sewn in underpants, leotard deductions, controversies and the most notorious leotards of all time:
In the beginning, Skorts:
Who wore it better – the Danish in 1908 (R) or the 1948 British Team (L)?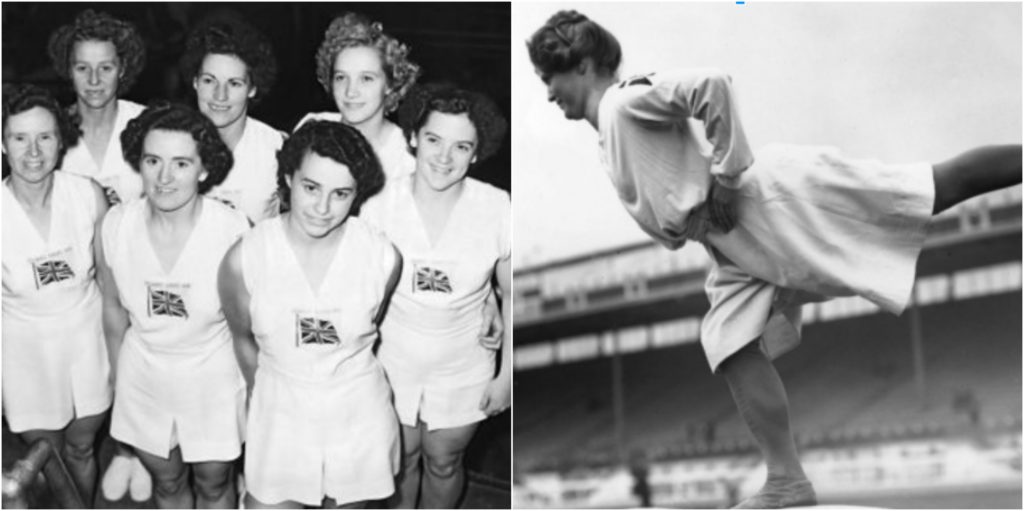 1952 Helsinki – The saggy crotch era: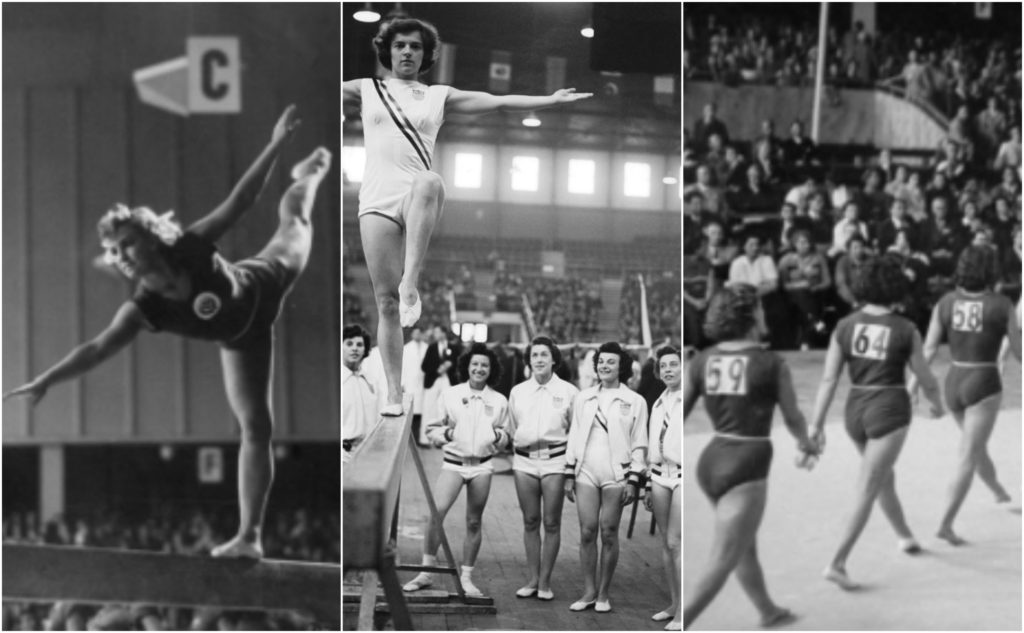 1960 Rome Era: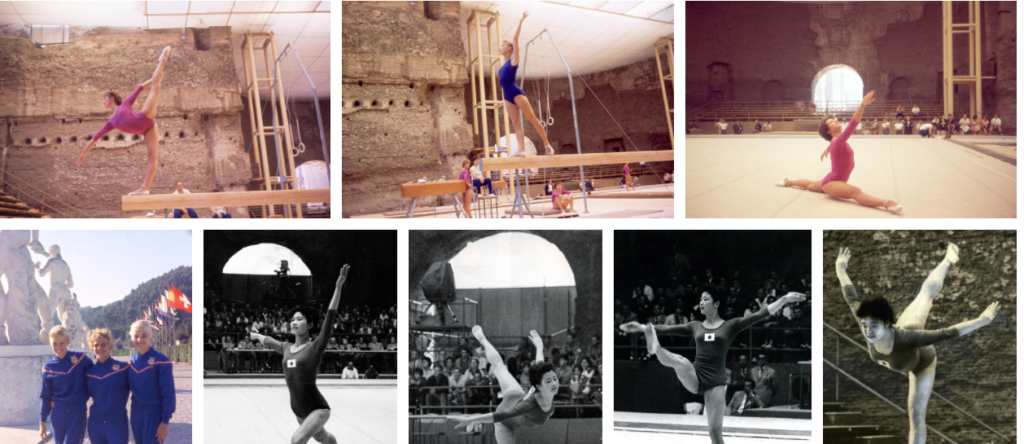 1964 Tokyo the Boatneck era: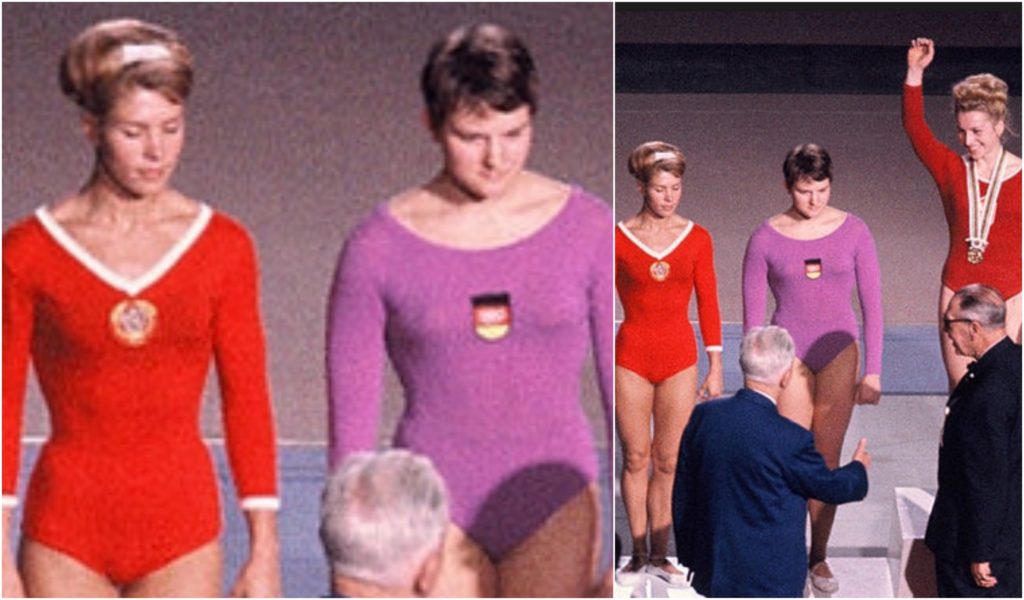 1968 Mexico City – Sewn in Underpants and Elastic Band Revolution: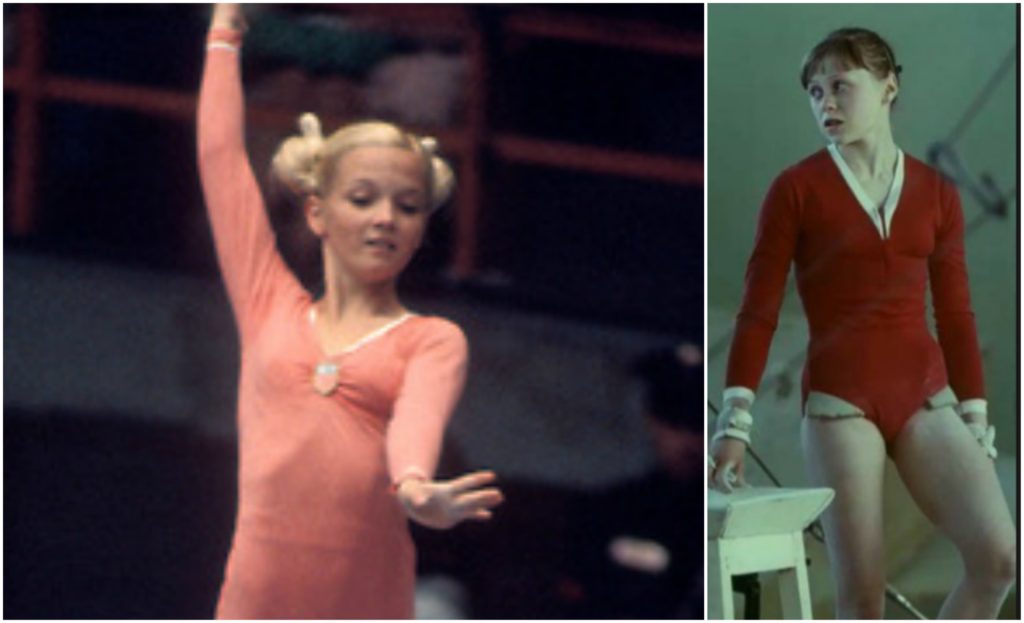 1972 Munich – Age of the Zipper: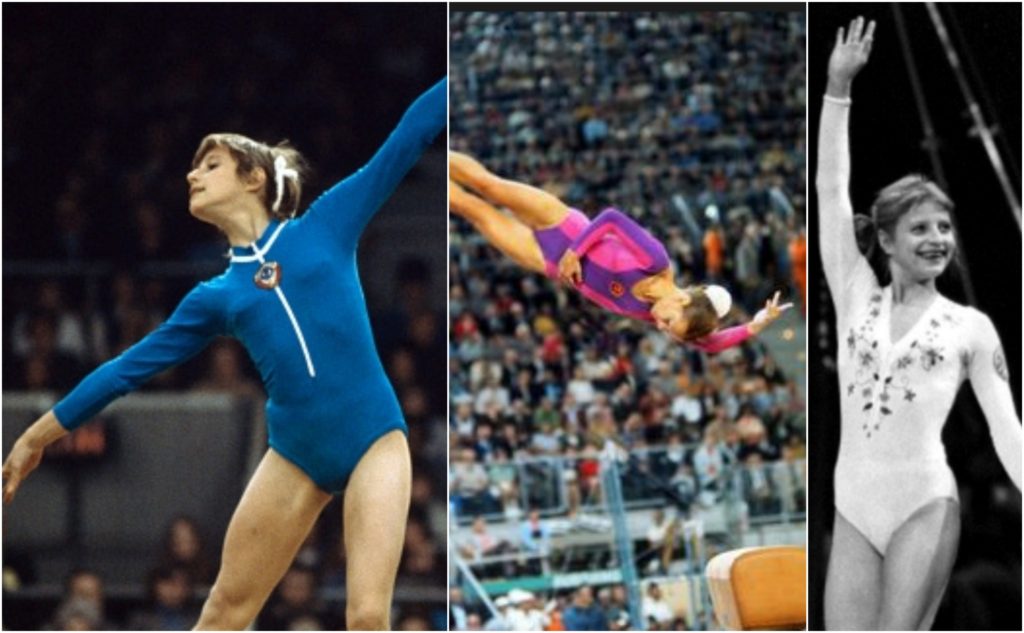 Biggest Leotard Fails of all time (R to L Skinner, Adela; Dagmar, Fraguas; Zmeskal):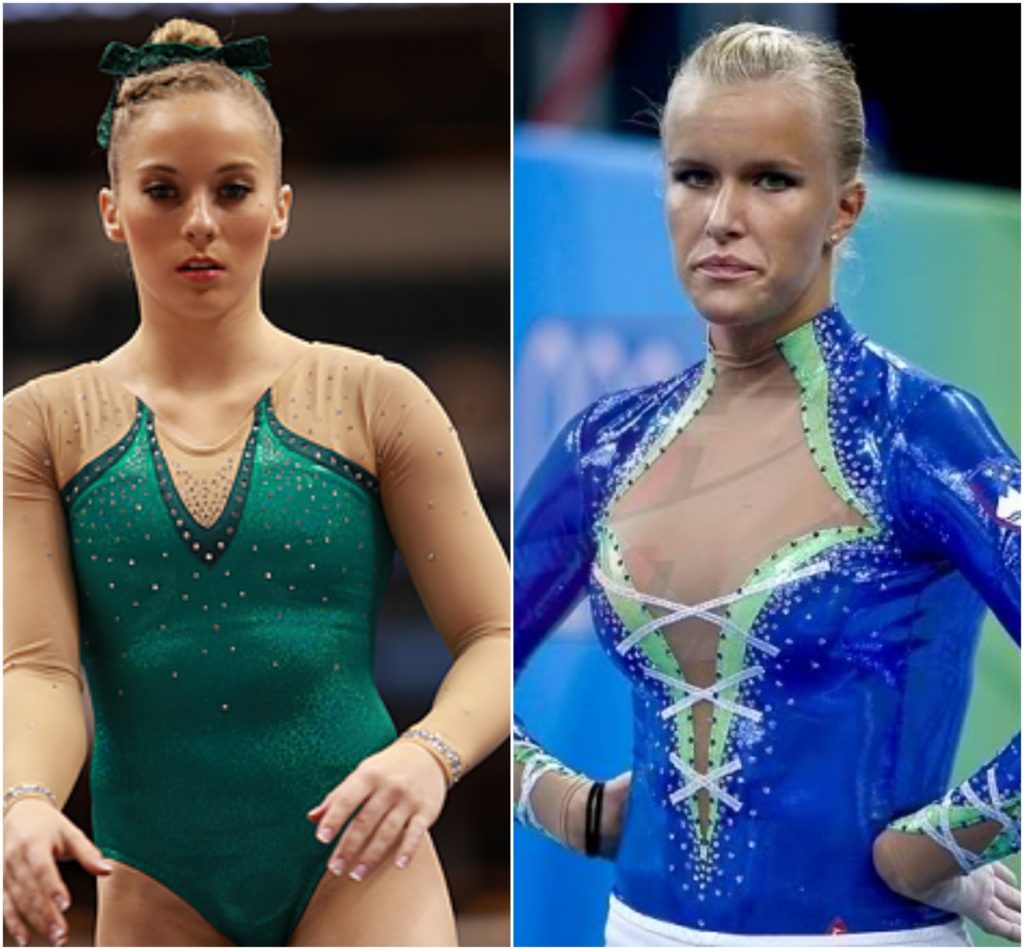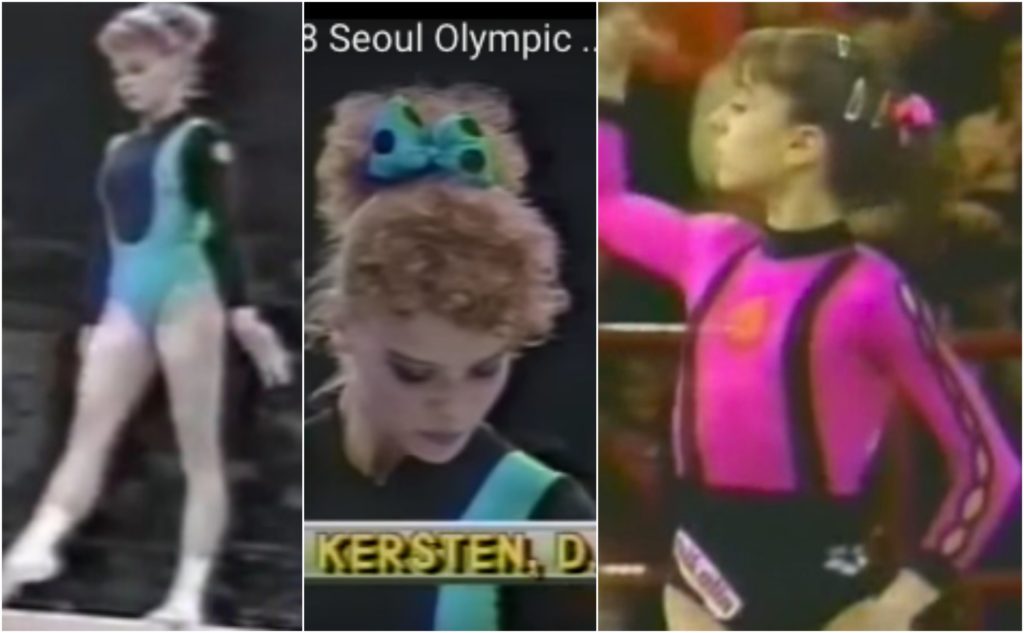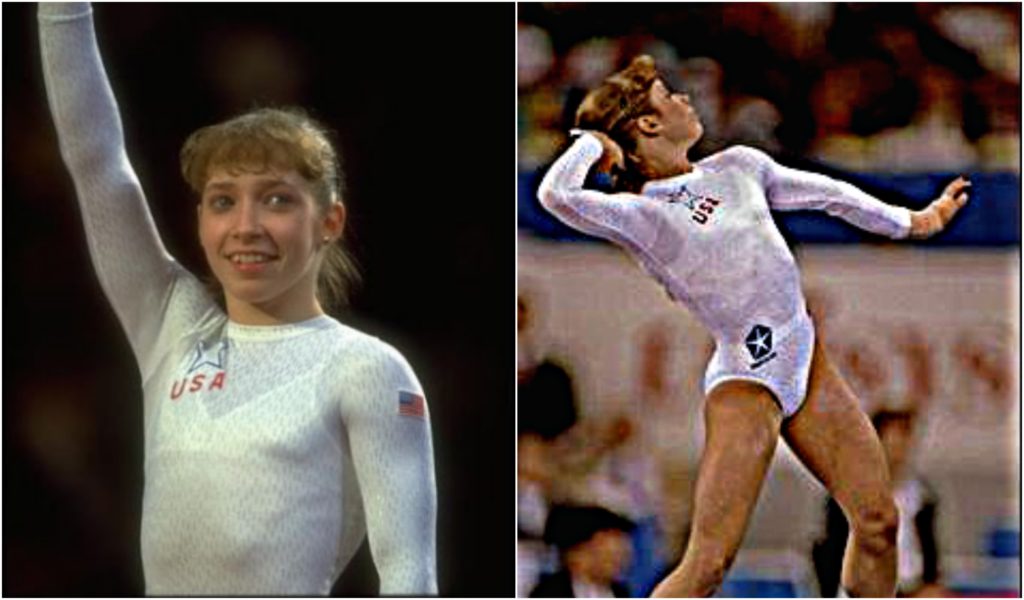 1976 Montreal – Adidas Stripes and Flowers for Industrial Supremacy: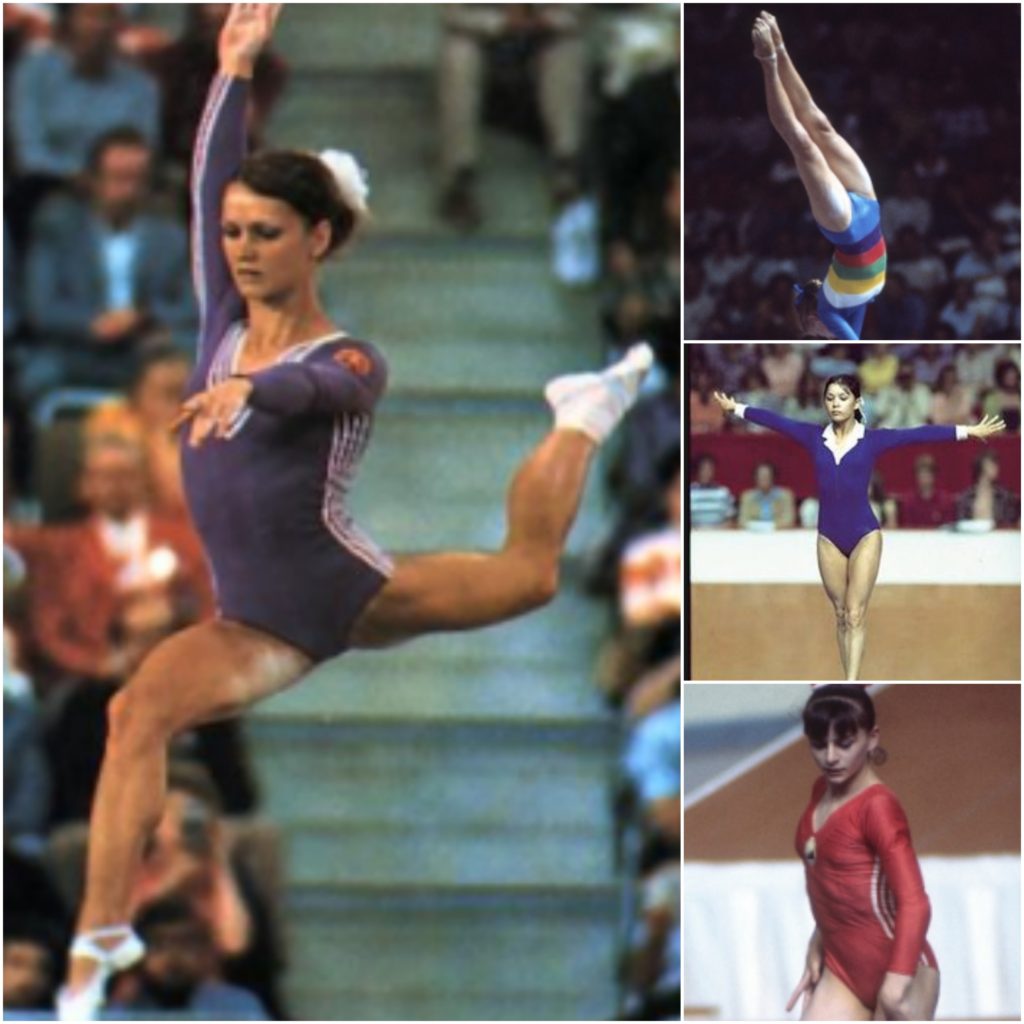 1980 Moscow – The Golden Age of Leotards Begins:
Maria Evgenievna Filatova (USSR)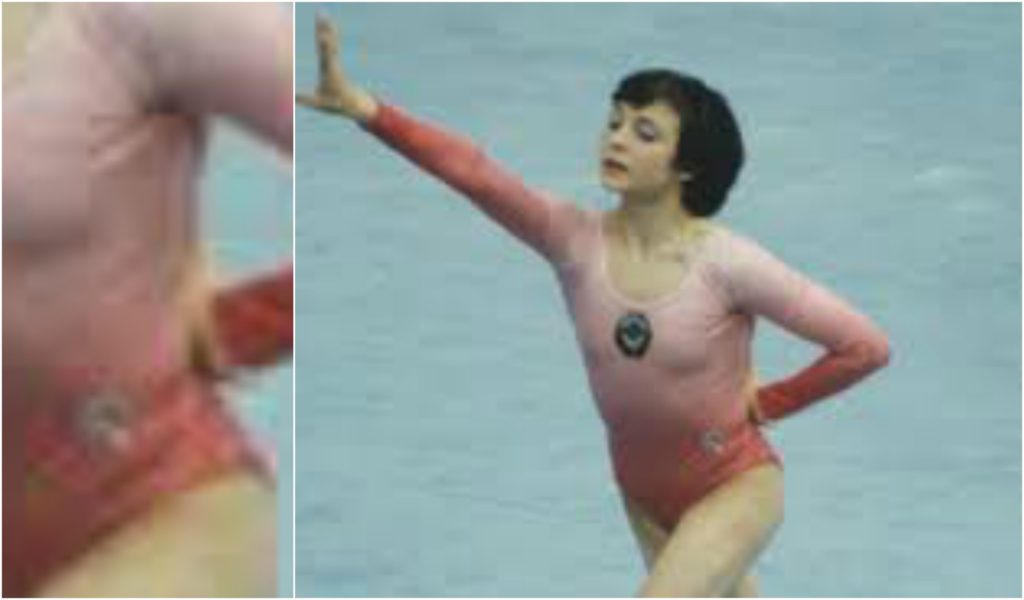 Yelena Davydov and Elena Mukhina (USSR), in flowers: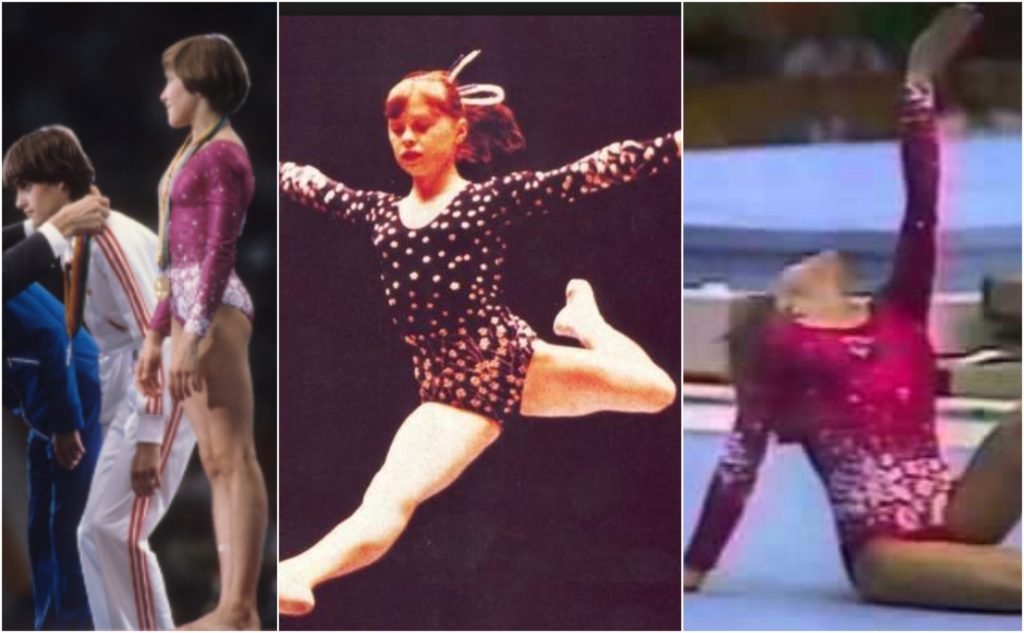 Tatiana Groshkova and Olga Mostepanova (USSR) the rose leo: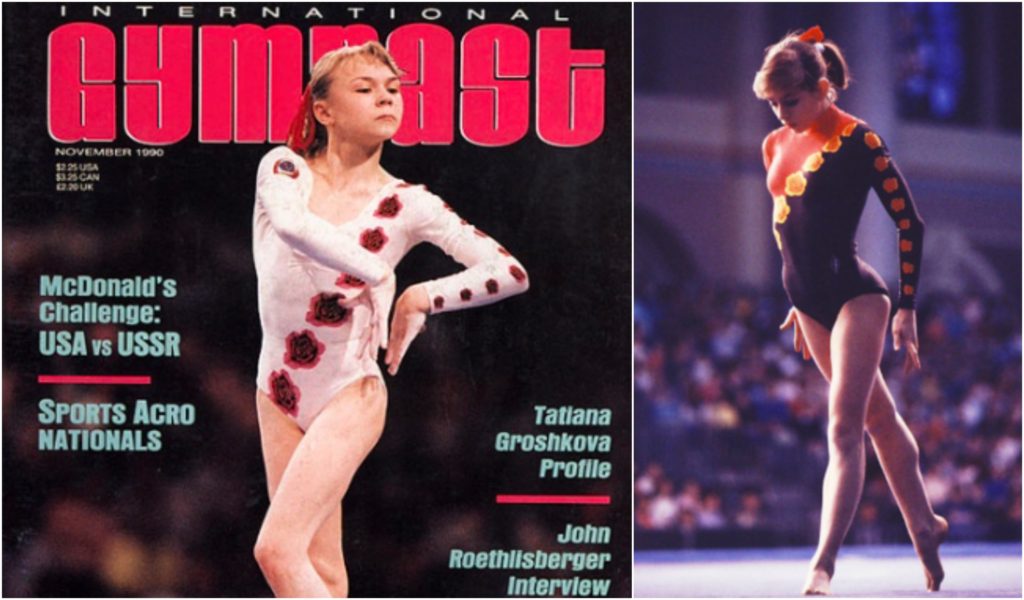 Tracee Talavera, Julianne McNamara, Diane Durham in US flowers: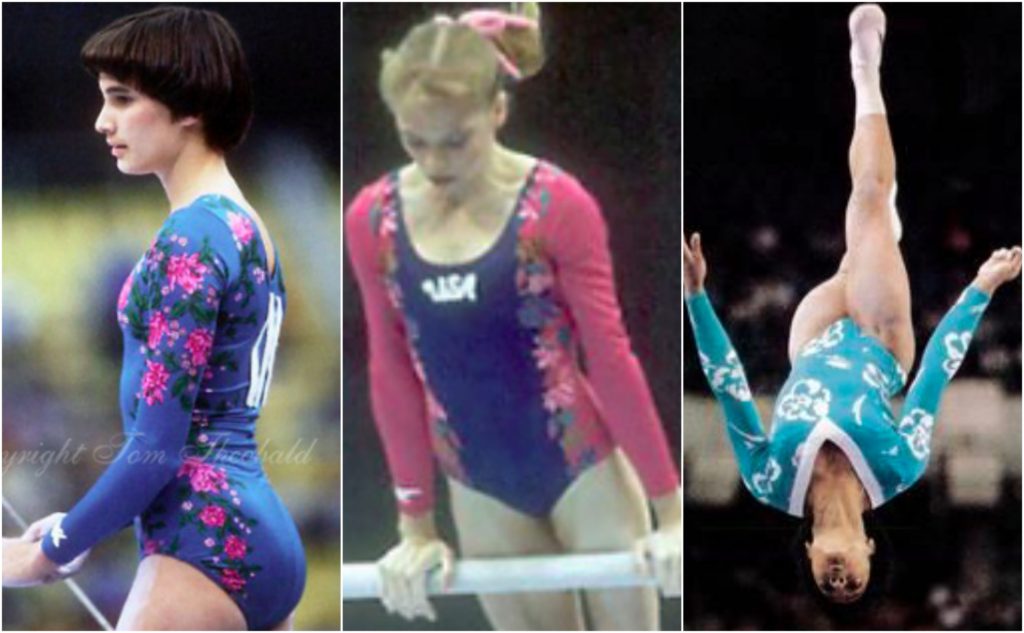 Dagmar Kersten, Maxi Gauck  in GDR (East Germany for you post-cold war kids) flowers: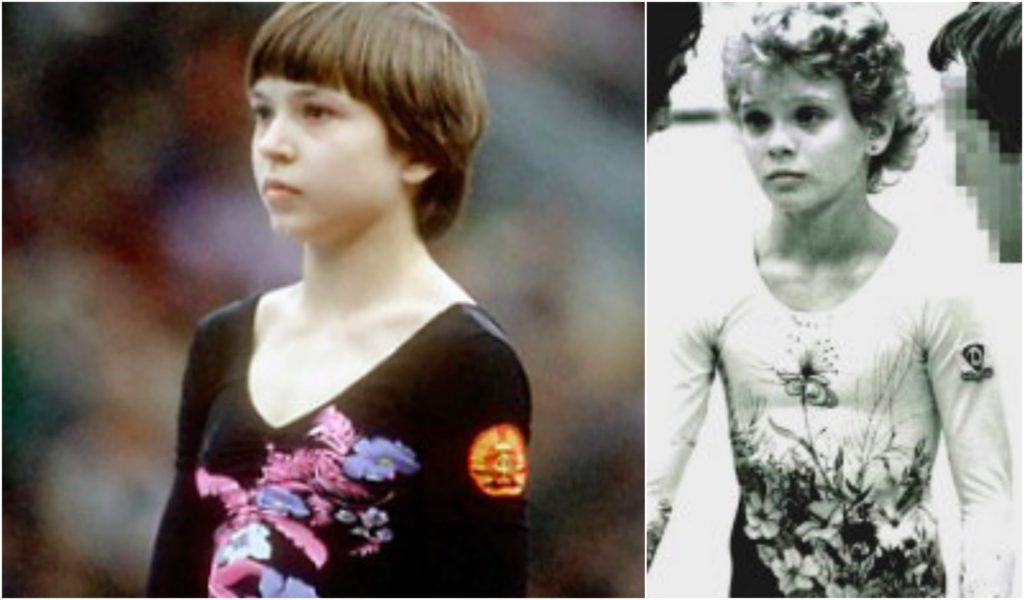 Patriotic Leos, British, Romania, Japan: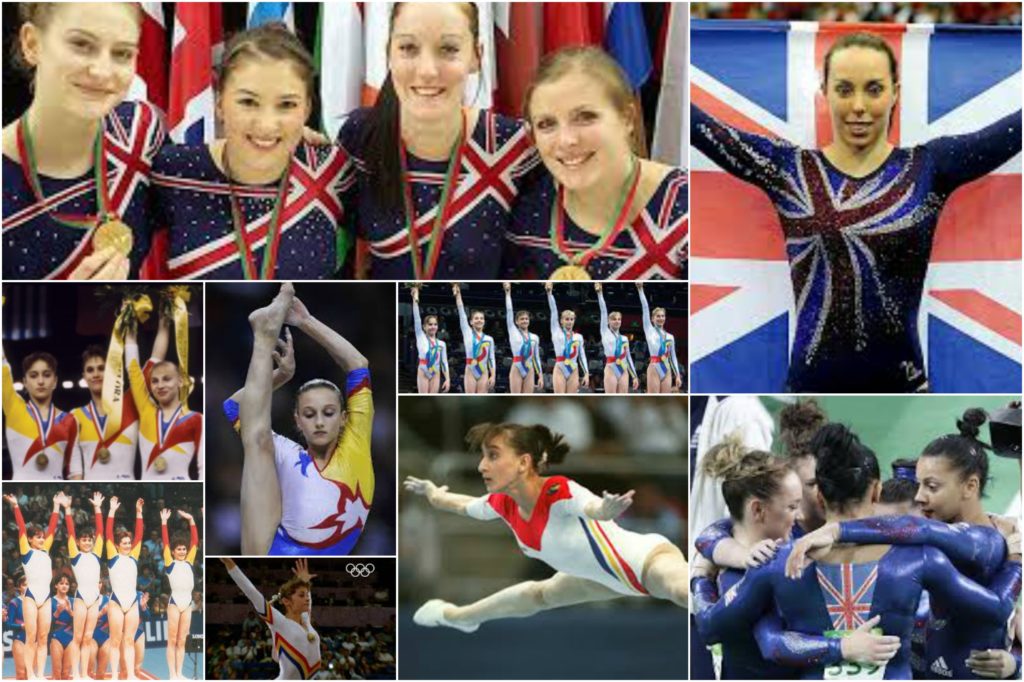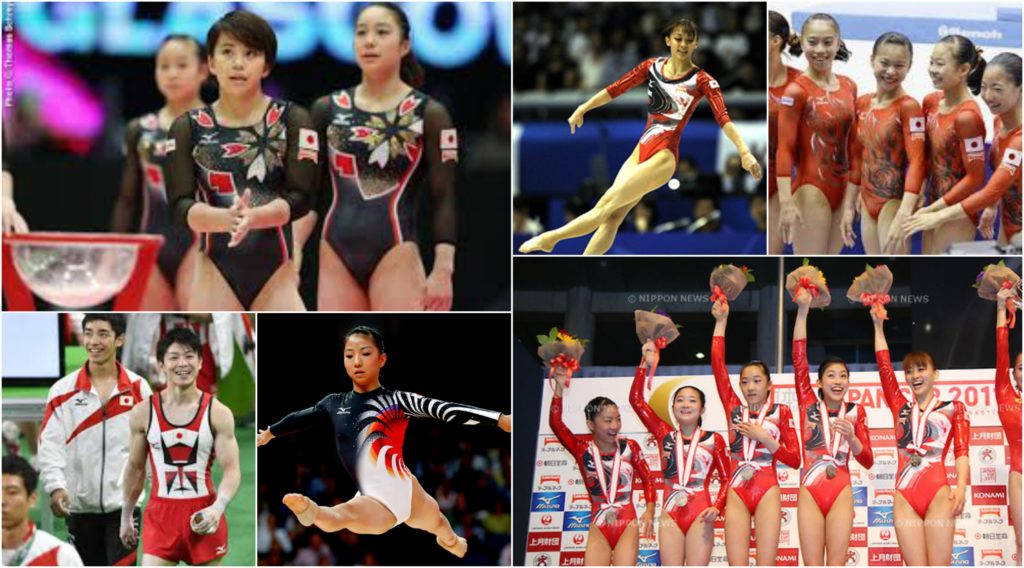 Brandy Johnson flag candy cane leo. Watch her compete in this leo here:

Personalized Theme Leos:
Parkettes Cats leotard Hope Spivey, Marta Pihan Kuleza, McKayla Maroney, Texas Dreams theme leos, LarisaIordache's Pikachu, Ariella Käslin butterfly.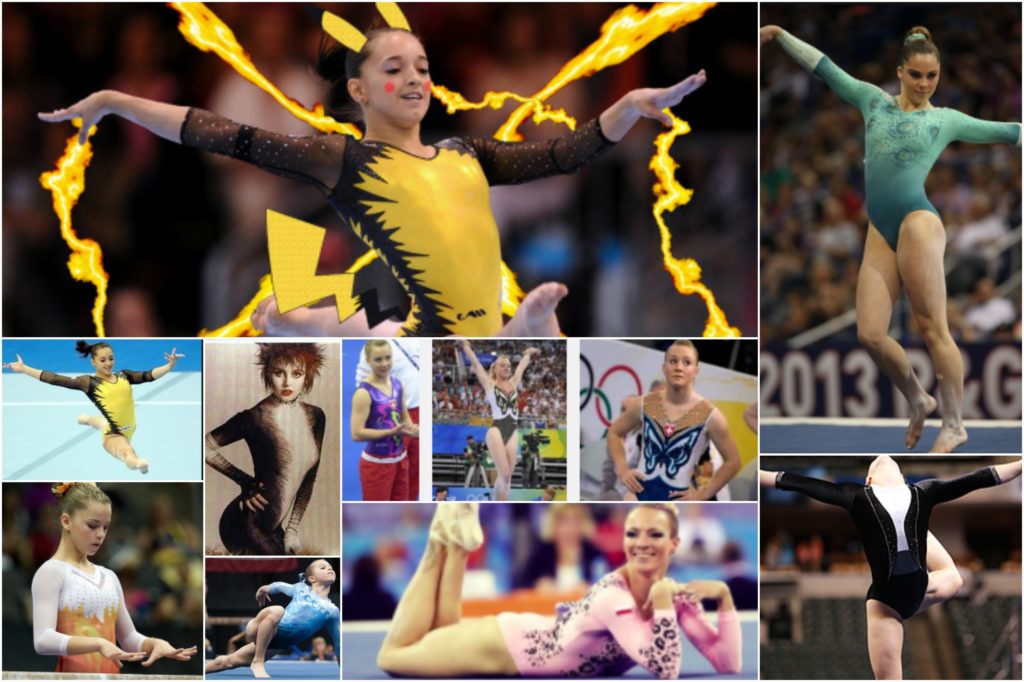 Hope Spivey's CATS leotard. Inspired by the 80's broadway musical, CATS. Watch her compete in her CATS leotard

here

.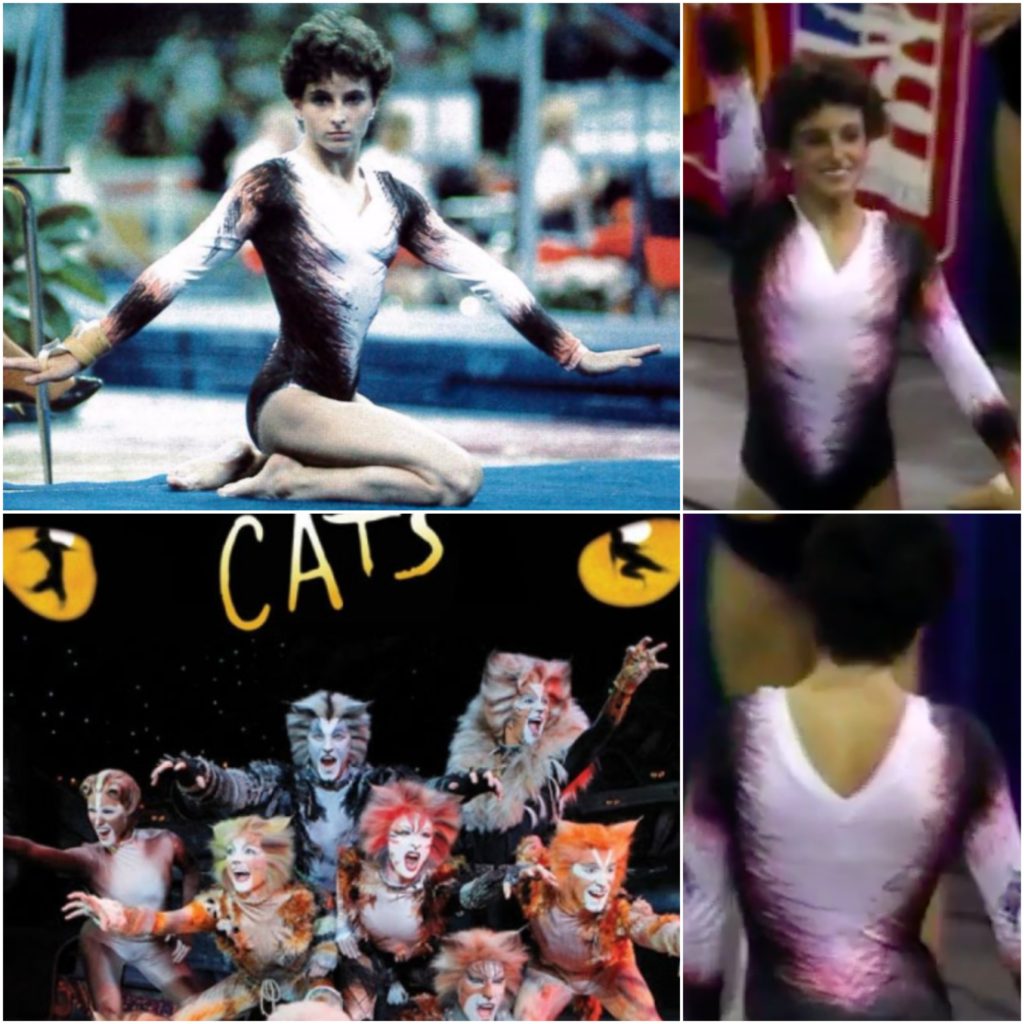 Australia, a leotard retrospective:

Onodi Fever Dreams: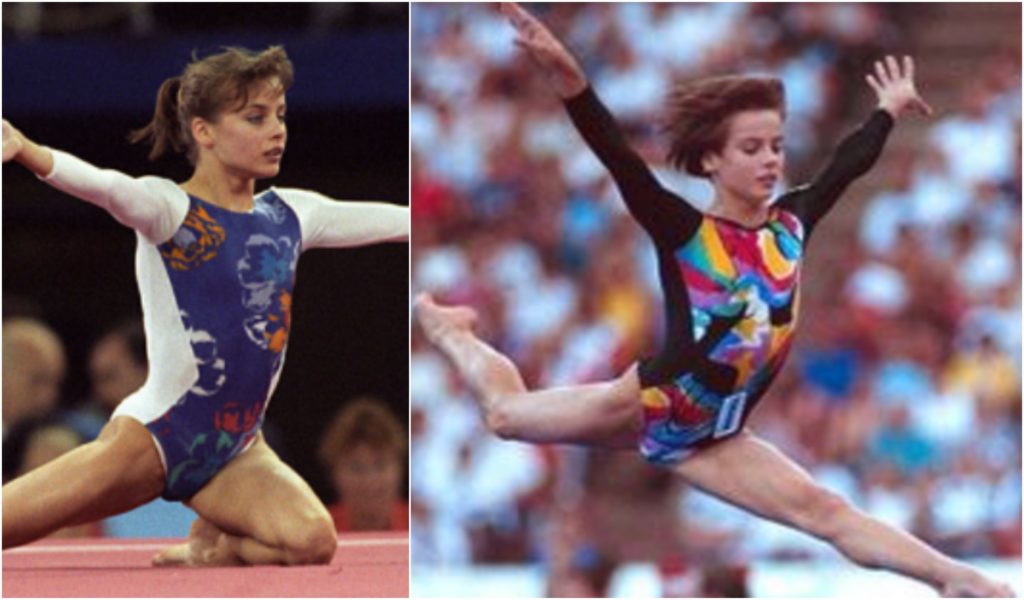 1996 Atlanta: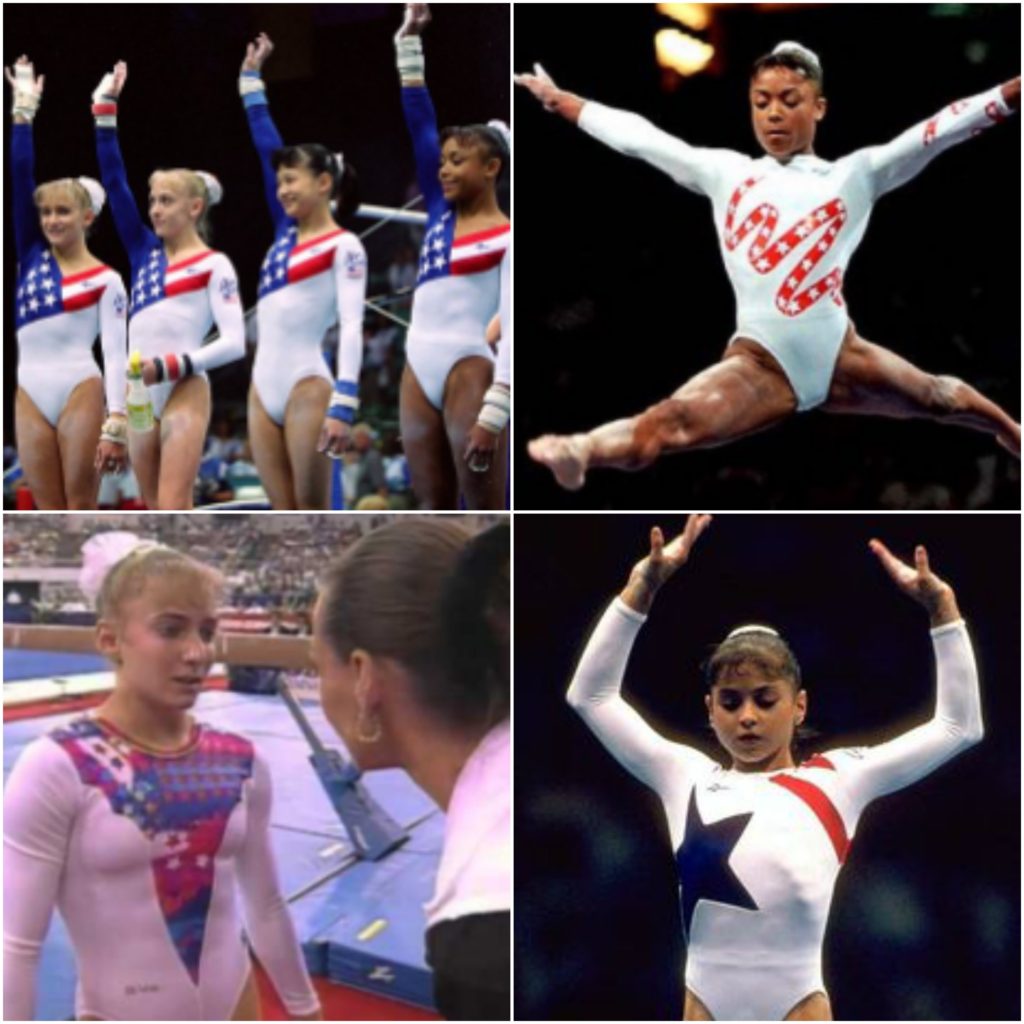 2000 Sydney: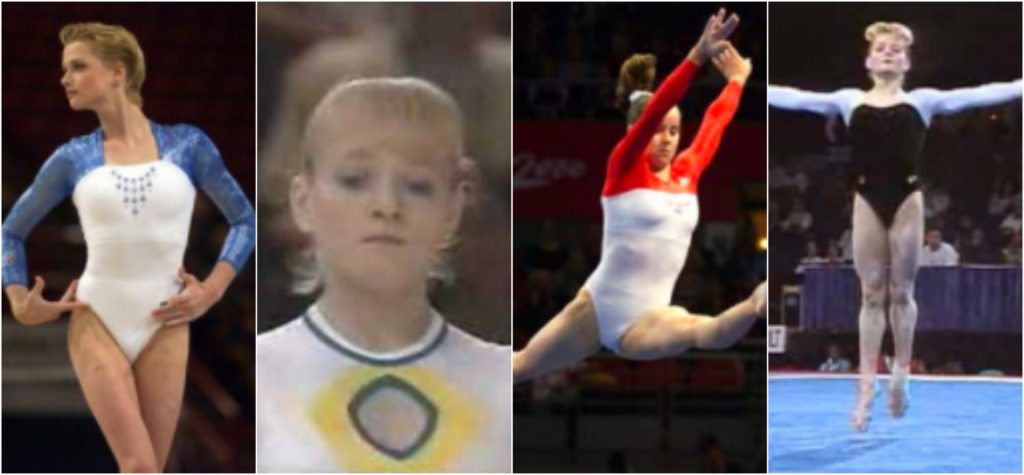 2004 Athens : Crushed Velvet and the Age of Ponor in Black: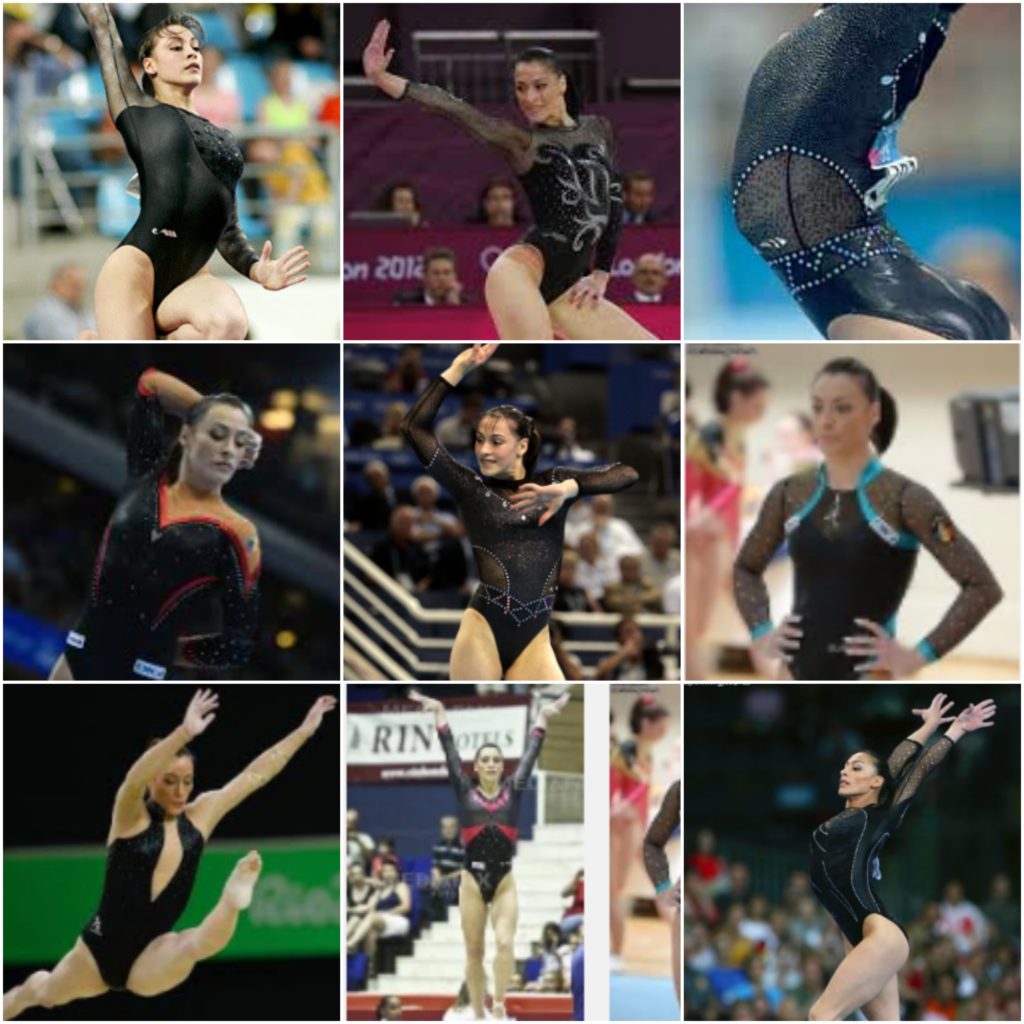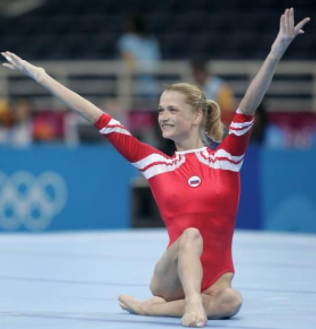 An Ode to the Cut Out, Keyhole and Crushed Velvet: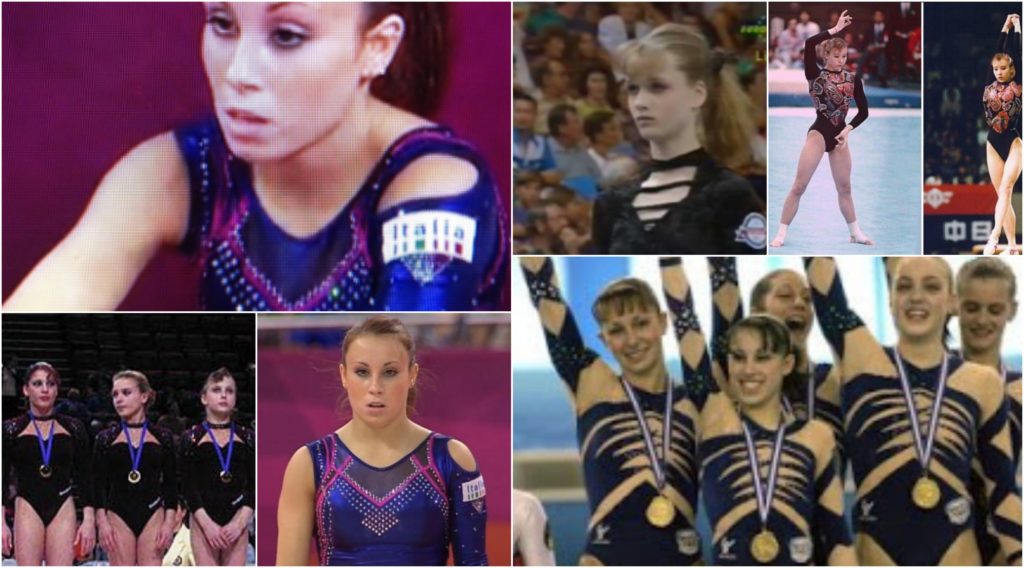 2008 Beijing – The Pink Starfish Mafia and 2006-2008 – Transition from Sporty to SPARKLE PRINCESS: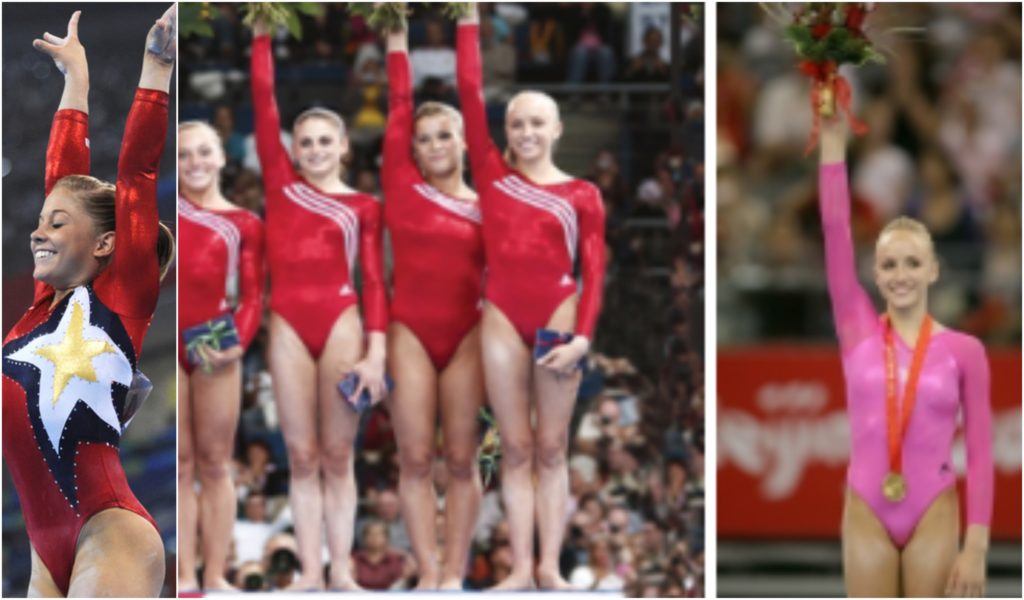 Era of the Throwback Homage: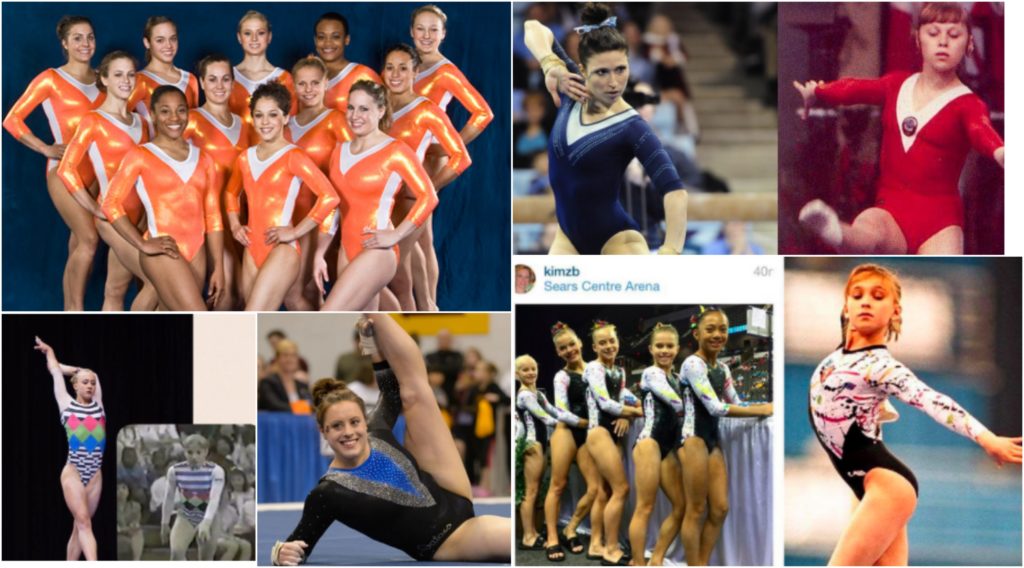 2015 US team final – Georgia O'Keefe sparkly: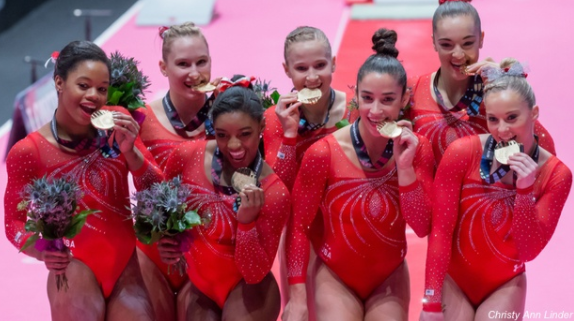 The Most Notorious of All Time: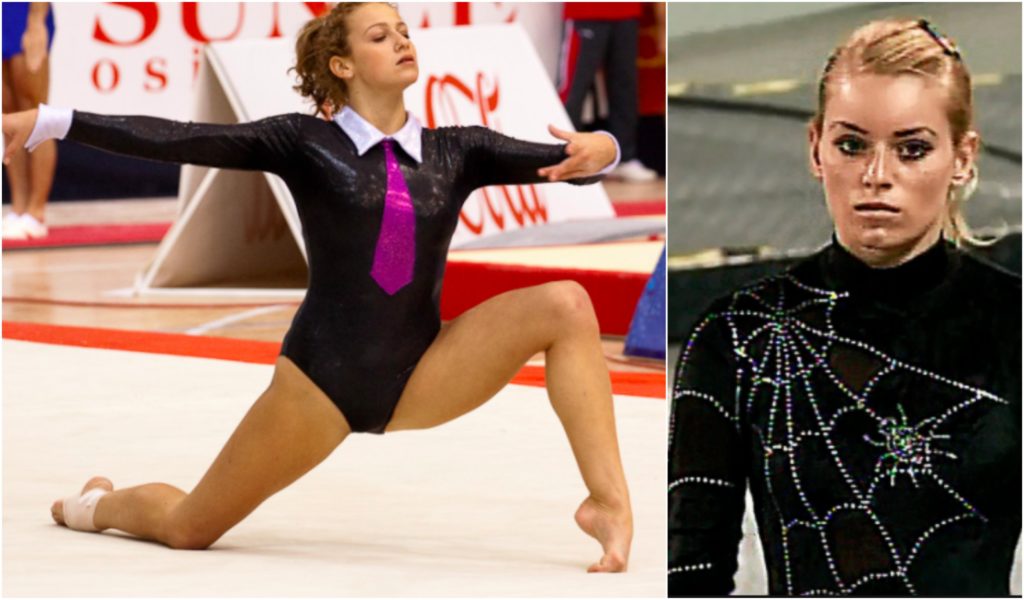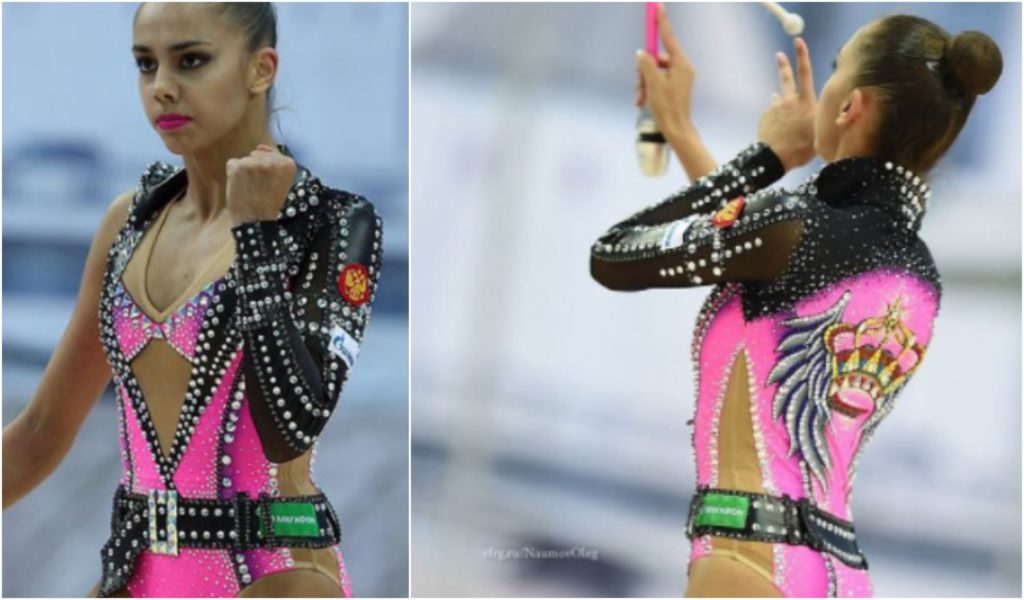 Spain and Ludivine's neck scarves. 
GAGE
 Dominatrix, black criss-cross, leos inspired by Svetlana Grosdova (USSR) laced bodice long sleeve in the late 1970's? Because Nastia's Nastia Cup leos certainly were: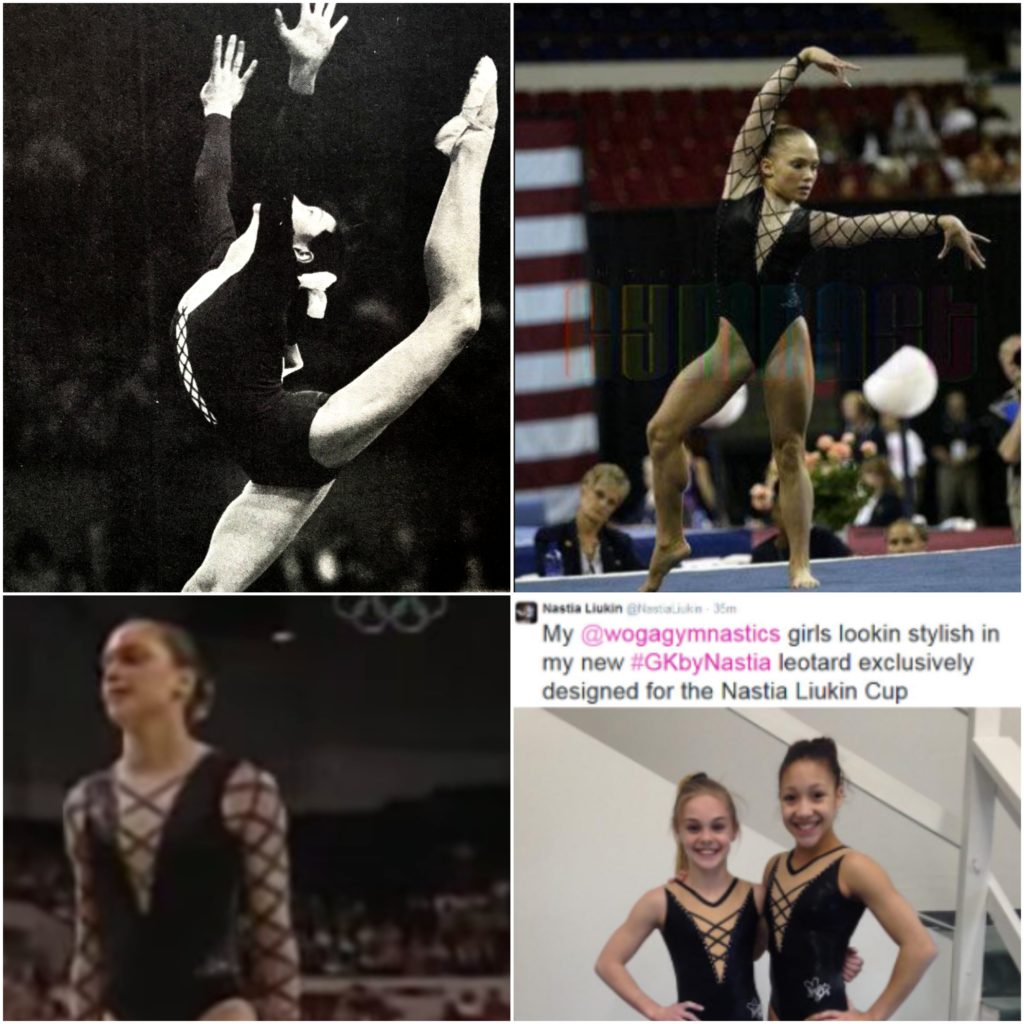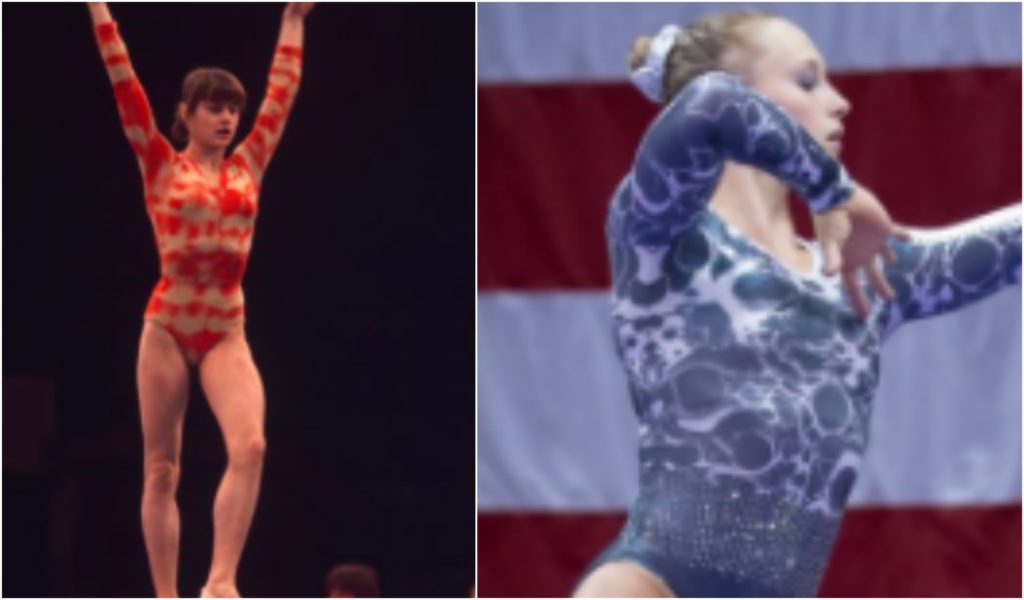 What We've Learned – The Rules of Leotarding:
See through white leotards or sheer on mammary glands is not ok.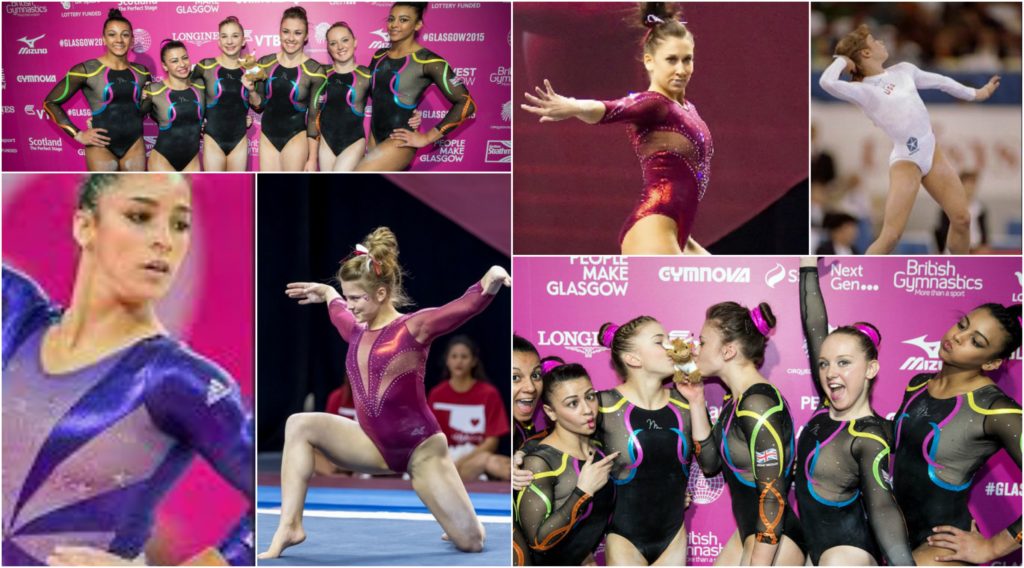 White people don't look good in neon or gold.

Our favorite leos of all time: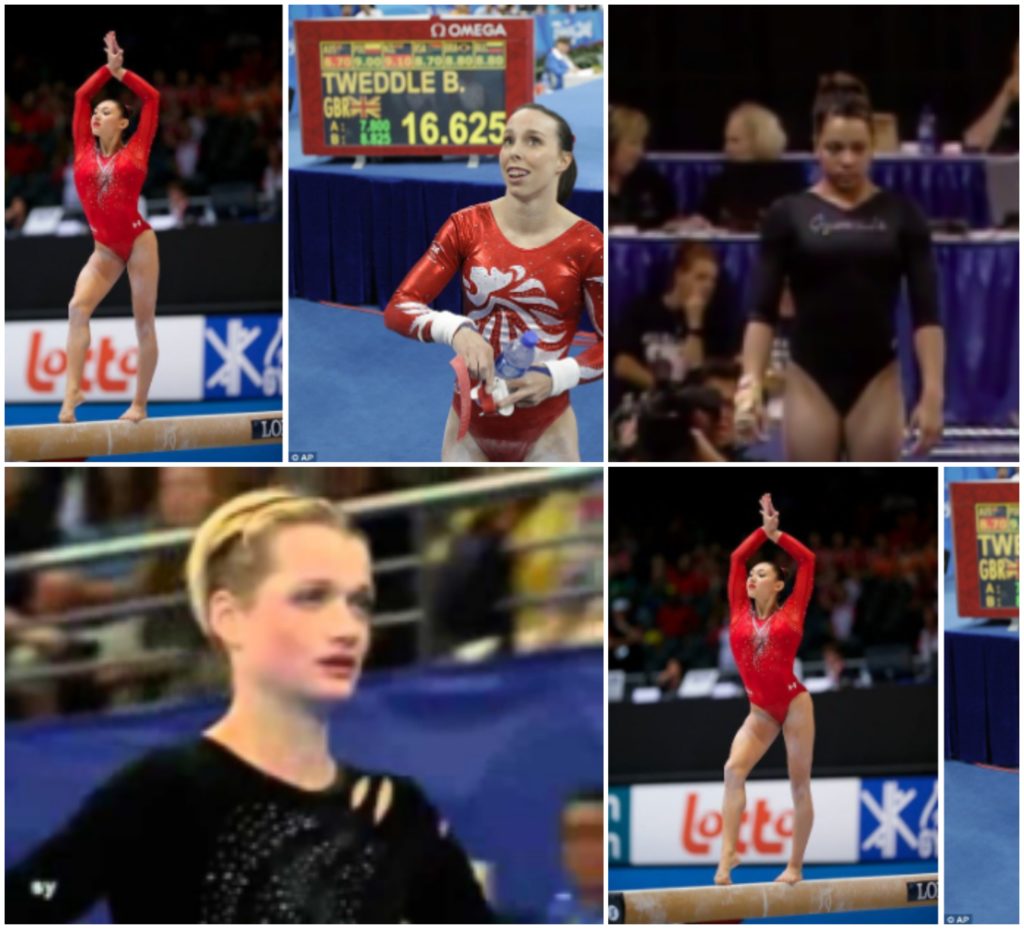 Jessica's favorites: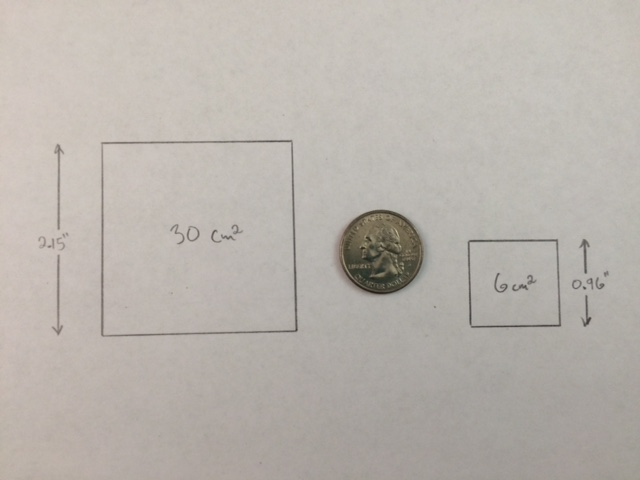 SUPPORT THE SHOW
Join Club Gym Nerd here or commission your own episode. 
Buy one of our awesome goodies here.
RELATED EPISODES
RELATED ARTICLES
MORE WAYS TO LISTEN