Our first ever commissioned podcast! Club Gym Nerd member, Red, ordered a recap of the 2008 women's Olympic all-around finals with "fairytale expectations as if we didn't know what happened to the competitors." We talk about the medal contenders, the fan favorites, sideline shenanigans, judging flubs, standout skills and routines, with routine play by plays. From Anna Pavlova, Stelliana Nistor, Chusovitina, Jiang Yuyuan, Kesenia Semenova, Elyse Hopfner-Hibbs, Shawn Johnson, Nastia Liukin, Yang Yinlin; we cover all the juicy details and include leotard fashion reports. Spencer, Uncle Tim and Jessica take you through every last drop. 

Club Gym Nerd members support the show and in return are automatically entered to win 6 awesomely gym nerdy prizes per year. This month, one lucky member will win the exclusive, sold-out, Cloud & Victory Legends sweater.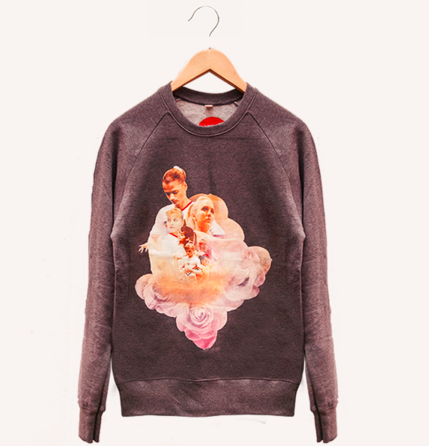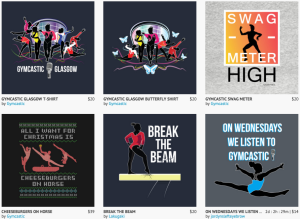 February is the month of love and what do we love? Gymnastics t-shirts! We are having our very first design contest, and your art could be Gymcastic's newest t-shirt.  Submit your best gymnastics themed art to be made into some sweet swag.
Grand Prize (x2 Winners): Your design featured on our page, your artwork on the bodies of gymnerds everywhere, and a free t shirt with your design!
How to Submit: Post your design on Instagram, Tumblr, or Twitter. Use the hashtag #gymcasticdesigncontest
FAQ and Rules here.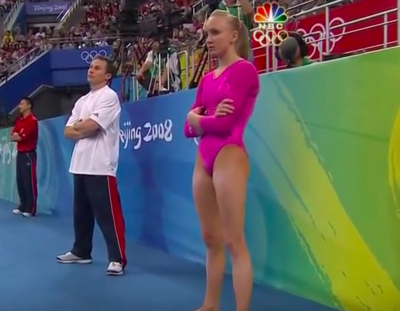 2008 Olympian Elyse Hopfner-Hibbs' training partner, Taylor Lindsay-Noel talks about her injury in the video below. The way her mother spoke out after the accident, forever changed the way catastrophic injuries are handled in the gymnastics community. These days most federations, coaches and gyms respond immediately to help the gymnast cover medical care and assist the family.