[et_pb_section fb_built="1″ admin_label="section" _builder_version="3.22″][et_pb_row admin_label="row" _builder_version="3.25″ background_size="initial" background_position="top_left" background_repeat="repeat"][et_pb_column type="4_4″ _builder_version="3.25″ custom_padding="|||" custom_padding__hover="|||"][et_pb_text admin_label="Text" _builder_version="3.27.4″ background_size="initial" background_position="top_left" background_repeat="repeat"]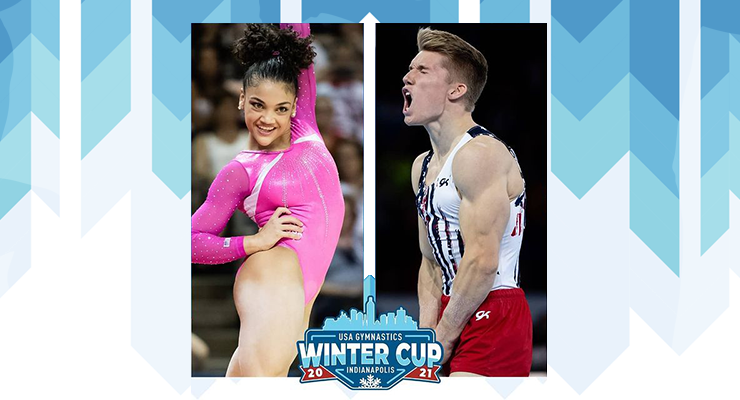 LISTEN


WATCH
Club Gym Nerd members can watch the podcast being recorded and see video clips of the gymnastics while we discuss.Please login to your Club Gym Nerd account to listen and/or watch this episode. Not a member? Join here.

WINTER CUP

It's coming. This weekend. We preview the women's competition…and then later in the episode actually get the real roster…don't worry about it.
Laurie Hernandez is starting her comeback. What are our expectations?
Plus, Sunisa Lee, Riley McCusker, Konnor McClain, Jordan Chiles, Kayla DiCello, Olivia Greaves, and others we can't wait to see SLASH have questions about.
Which men are competing, what national team drama is going on this year, and Kensley writes in with her title predictions
NCAA NEWS
Everyone set a program record, and BLOOP Alyssa Baumann is suddenly the #1 AAer in the country
The SEC Network bumped a baseball for gymnastics. We have arrived.
Marz Frazier, Nia Dennis, Victoria Nguyen, and LIU bring the comedy.
THE POSTS
JOIN CLUB GYM NERD
RELATED EPISODES
MORE WAYS TO LISTEN
[/et_pb_text][et_pb_comments _builder_version="4.4.1″][/et_pb_comments][/et_pb_column][/et_pb_row][/et_pb_section][et_pb_section fb_built="1″ _builder_version="4.4.1″][et_pb_row _builder_version="4.4.1″][et_pb_column type="4_4″ _builder_version="4.4.1″][/et_pb_column][/et_pb_row][/et_pb_section]