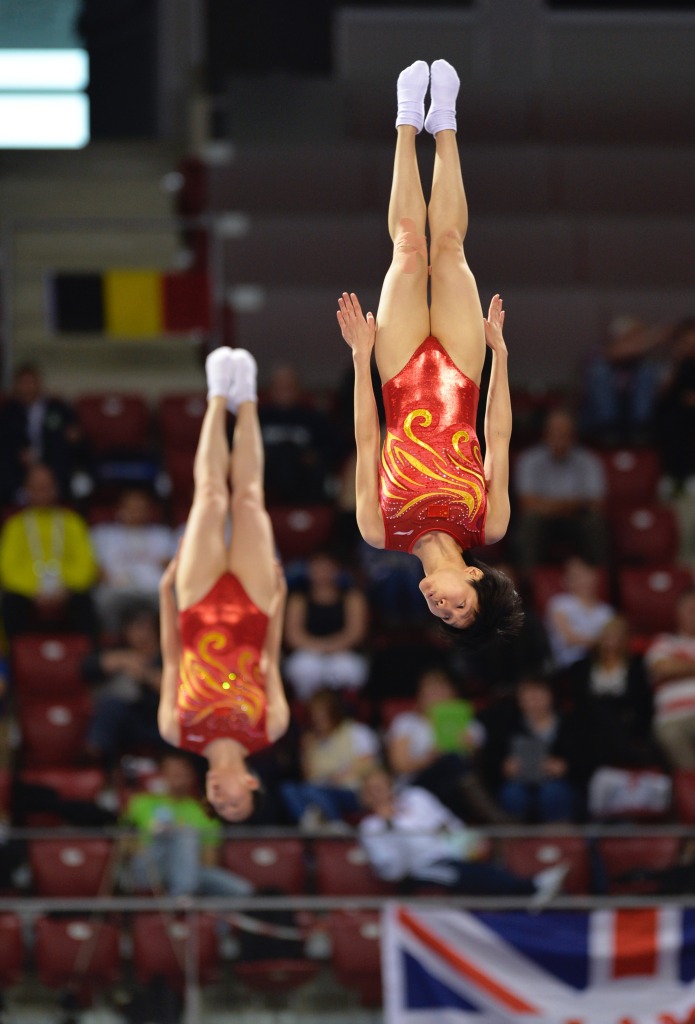 In the news, Uncle Tim and Jessica chat about:
Our favorites from Tumbling and Trampoline World Championships and what we think artistic gymnastics can learn from these daredevils with good form.
Are fake music endings acceptable in floor routines or a cruel joke on the audience?
The floor routine to the Sia song Chandelier by Ellie Boterell of England is everything!
The GymCastic Floor Music contest playlist is up on Spotify here.
A guide to shapashnikova variations on uneven bars, because Jessica sometimes needs help with bars.
Standouts at the Medellín World Cup: Yamilet Peña, Mariana Chiarella of Peru and Jossimar Calvo Moreno.
Mustafina's latest interview where she discusses her injuries, coaching (can't because she doesn't dislike children enough) and frustrations with the bar code.
Will the open division at Shawn Johnson's new NCAA-esque meet series allow for international elites to compete?
Oleg Vernaiev talks about training in war-torn, pit-less Ukraine.

The Gymternet's Ultimate Floor Music Playlist is ready for you listening pleasure. Send us videos if you use one of the songs for a floor routine! Check it out here.
A GymNerd's Guide to Shapashnikova's on Bars:
Shapashnikova = Clear hip
Van Leeuwen = Toe-on with 1/2
Khorkina = Clear hip with 1/2
Toe on Shapash = Maloney
Toe on Shapash ½ = Van Leeuwen
Stadler Shapsh = Isn't named, but sometimes called the Chow after Amy Chow
Stadler Shapash half
Inbar (piked) stalder Shaposh = Komova II (2011 World Championships)
Inbar (piked) stalder Shaposh with ½ turn = Komova I (2010 Youth Olympic Games)