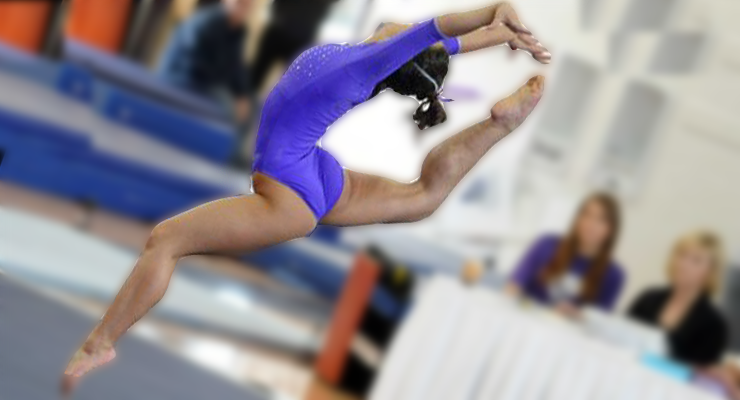 In the news, Uncle Tim, Evan, and Jessica chat about:
Brazil's Amanar vaulting superstar,  Rebeca Andrade.

The best gymnastics job posting we've ever seen ever – help make grand exit with flips as I quit my job.

Cintia Rodrigues (ESP) and Niamh Rippin (GB) instagram-nastics, a hecht full and Yurchenko double tuck respectively.

Play Nerd-Jack : by relating any topic to gymnastics in as few words as possible. (16:50)

The results, skills and return of Victoria Moors to competition at Elite Canada. (24:00)

Debate who has the better pike front on beam: Ellie Black or Alicia Sacramone.

Evan yearns for more substantive and instructional commentary from the newest college television hosts in his own version of the rage-o-meter. (29:00)

NCAA rankings, which 10 was really worthy (can it be a 10 if the gymnast has full out syndrome, AKA "I have to pee" legs on her landing?), and gush about Kennedy Baker and Division II powerhouse, Bridgeport star, Sasha Tsikhanovich. (34:00)

Highlight the best of the NCAA meets including Gnat's double twisting Yurchenko, UW's Allie Northey who can do a Jaeger with pointed toes, Peng Peng Lee smoking bars and beam like a G for UCLA, Cal's Dana Ho who has Gienger that puts Nastia's to shame, plus what to do when a judge forgets about the meet.

Our fabvorite unique skills of the season so far: backspin, Comaneci salto, aerial to land in Y scale, and a one armed front handspring to knee sit on beam.

Debut the new feature, an under appreciated gymnasts of the week in Lexi Cappalli of University of North Carolina who does a Depeche Mode floor routine with a supine worm.

Three ways to watch the AT&T

American Cup i

n person even if you are on a budget.

Install the Greenhouse plugin to find out which industry contributes the most to your representatives.


Lexi Cappalli FX (UNC) Depeche Mode routine.  Best view of the supine worm here at 1:05.
Kennedy Baker's MONSTER Arabian double pike here.
Ellie Black's winning beam routine at Elite Canada here.
Video story  on Rebeca Andrade.
Cintia Rodriguez (ESP) Stadler hecht full to high bar transition here.