In the news, Jessica, Uncle Tim and Evan chat about:
The freshly made senior elites, why we are excited about them, from Nia Dennis (USA) and Ryannon Jones (GB) to Flavia Saraiva (BR). (7:30)
The best thing about new gymternet sweetheart Ksenia Klimenko's beam video, aside from her gymnastics; the gong show.
Evan reports in from the first and most mind blowing NCAA meet of the year so far; at the NorCal Classic where Cal won and Stanford came in fourth. Elizabeth Price murdered the vault, Taylor Rice made us imagine her beating Britney Spears down with a glittery hammer while Indian Princess, Kalliah McCartney, strummed at our heart strings with her tall-is-gorgeous-ness. (16:30)
Evan predicts the eventual rise to power of Cal's new competitor, Toni Ann Williams, the owner of a double front dismount on beam.
NCAA season means we get to see our favorite elites in a whole new light. Find out who we are most excited to see – hint it's Captain Canada for Jessica. (35:00)
What should the best qualities be in an adult gymnastics coach? We have the example by way of an unusual ballet teacher.

Our weekly roundup of the latest news stories from around the gymternet include:
Aliya Mustafina is now working with Denis Ablyzian's coach at a primarily male gym. (44:50)
Uncle Tim reviews Shawn Johnson to find out what makes her taco pie pop on Celebrity Apprentice.
USAG gifts us a video view of Simone Biles and her new Aliya bar dismount.
Roxana Popa was competing with a torn ACL.
Adrianna Kenebrew can do beam and squat-ons even though she's legally blind – what's your excuse grown ups?! Time for adult gymnastics for everyone!
Shilese Jones is the newest immigrant to Buckeye Gymnastics with Gabrielle Douglas and Nia Dennis.
Katelyn Ohashi announces her return to competition at Texas Prime as a level 10, but at age 17 why hasn't she committed to college yet?
The Olympics official add "sexual orientation" to Principle 6 of the charter. Should the FIG follow suit and ban meets in countries with anti-gay laws on the books?

Kenzo is doing a triple-double laid out!
Koji Uematsu posted an Instragram video of his piked Kovacs, tucked kovacs, Kolman, Gaylord II! Not human!


Kalliah McCartney is our gymnastics goddess of the week. The Sacramento State junior is 5′ 7″ tall (normal human size), went to Naydenov Gymnastics (just like 2014 Secret Classic champ Jordan Chiles), and if that wasn't enough, she is the decedent of a Native American princess in the Cowlitz tribe! We will be watching the Bulgarian trained mistress of elegance all season long. Expect her to make it to NCAA Championships again this year.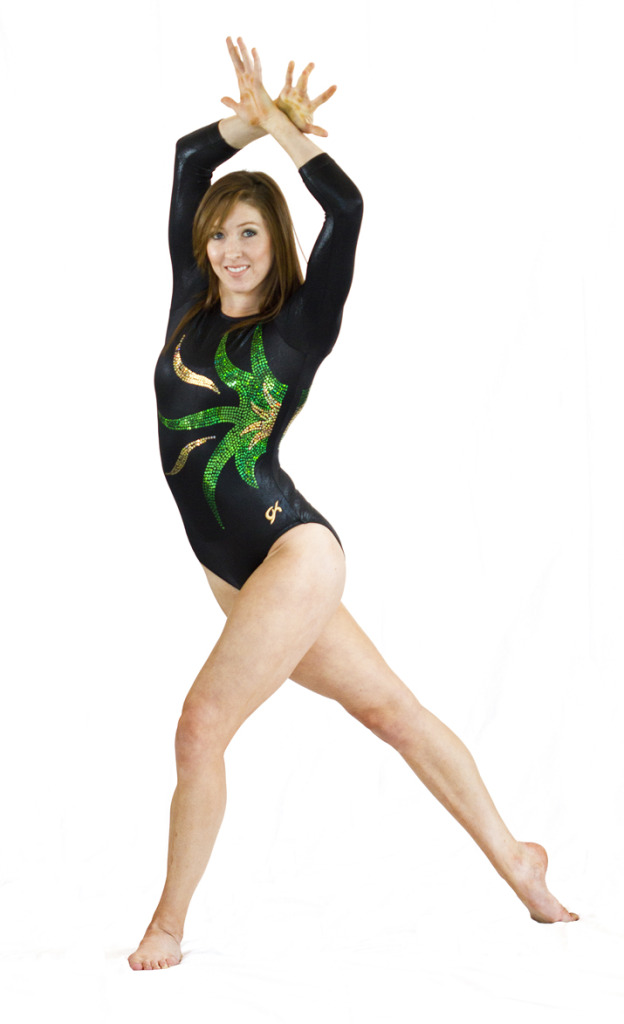 Watch this week's playlist on YouTube here.