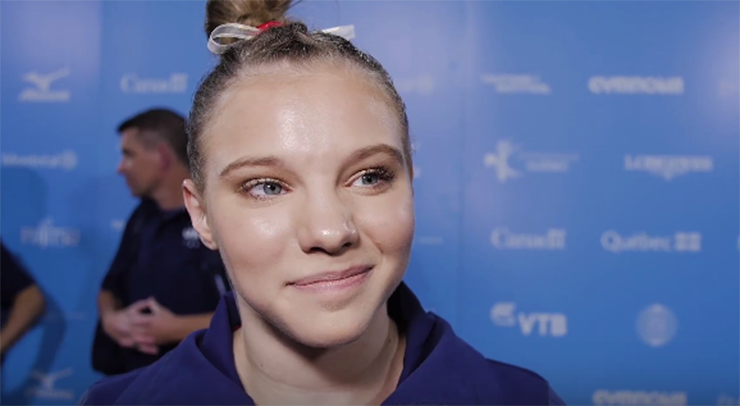 LISTEN HERE
IN THE NEWS
The roster for the US worlds selection camp has been named—and Jade Carey isn't on it!

What the LKJDF;LKSJDF is going on around here?

Why this doesn't make strategic sense for the US women's program

Why this might make strategic sense for Jade Carey herself

We foresee several dozen cans of worms this could open

The Paris World Cup and the Case of the Missing Touch Warmup

Why that's bad and also probably against the rules

Ellie Black and the French dominate

Igor was so incredibly Igor that we cannot even begin

It took over 5 damn hours, and Jessica is not having it

The requisite amount of Russian team drama
MISS VAL INTERVIEW
Miss Val's book Life Is Short, Don't Wait to Dance is available now in print or audio form! Jessica chatted with Miss Val, her co-author Coop (conflict of interest disclaimer: who also happens to be Jessica's husband), and our potentially overqualified sound engineer for the evening Aimee Boorman, and things may have descended into a Netherlands drinking game. So, normal GymCastic stuff. 
What came first,  deciding to retire  or writing the book?
Why Miss Val really retired from ballet dancing.
What Suzanne Yoculan and Miss Val have in common when in comes to leotard feelings.
Why American Olympic gymnasts are all the same personality type but foreign Olympians are not.
How this book will change your life!
CONTEST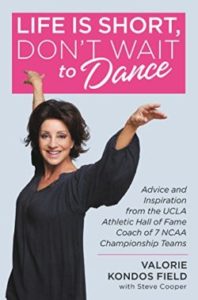 What: 5 winners get a copy of Miss Val's book: Life is Short, Don't Wait to Dance 
Grand Prize: Book and 15 minute personal phone call with Miss Val.
How to Enter: Using the #DontWaitToDance on Twitter or Instagram tag us @GymCastic with a 5 second video doing your favorite UCLA floor choreography. Doesn't have to be you, use your dog, fingers, make a friend do it. 
Bonus entries: Link to the book. Enter as many times as you want. 
When: Now to October 5th
*Conflict of Interest Disclaimer: Jessica's husband co-authored this book.
FURTHER READING
National Team Rankings – October 2018
Reese's Cup 1996 – A GIFcap
Things Are Happening – September 26, 2018
SUPPORT THE SHOW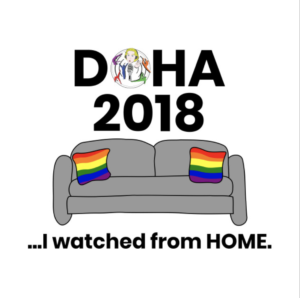 RELATED EPISODES
MORE WAYS TO LISTEN