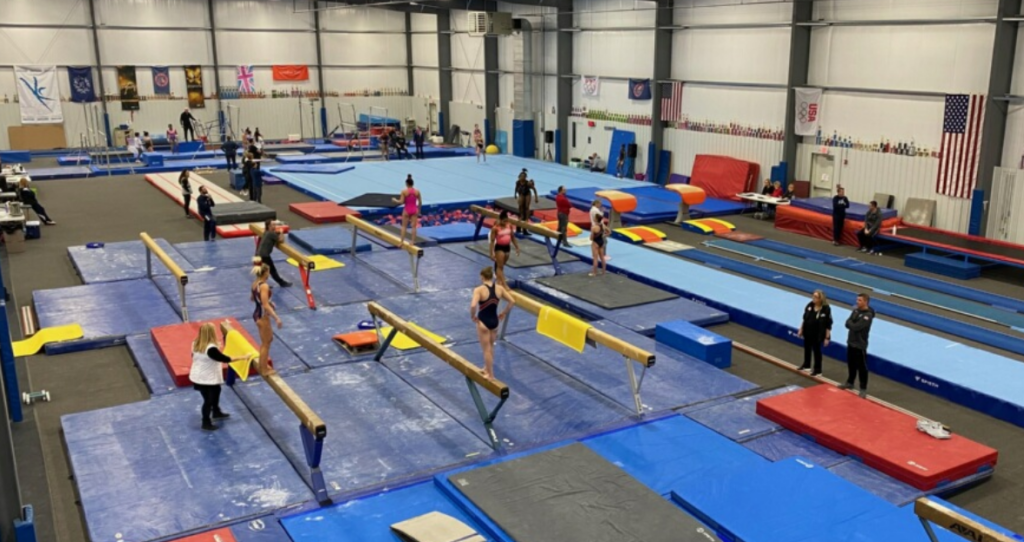 LISTEN HERE
NATIONAL TEAM CAMP
Jessica attended the first national team camp of the year in Indianapolis. We discuss:
Simone's injury status, mental blocks, new book, and what grade she'd give USAG


The most important upgrades…that we're allowed to talk about

Olympic team predictions 6 months early and based on exactly two practices

The best floor routine in the history of all the evers

Laurie Hernandez Watch

Atmosphere changes compared to the past

Kitty litter boxes for some reason

REMEMBER: Join Club Gym Nerd for three full Behind The Scenes episodes just from camp with interviews from Simone Biles, Sunisa Lee, Riley McCusker and Jordan Chiles. And more to come. 
NCAA NEWS
We break down the furor over Oklahoma's scoring this weekend

Crack or Correct? (And a little Crack or Crack?)

Spencer's Crack Den on "You need to have a name to get a big score."

Plus, justice for Lexy Ramler (FINALLY), a Shchennikova update, the Stevens, and records for Minnesota, Cal, Rutgers, and Alaska
GYMTERNET NEWS
The Michigan AG and police raided Geddert's house and Twistars. Would you look at that.
The sexual assault charge against Debbie Van Horn was dropped for insufficient evidence
Maggie Haney's hearing was postponed again

Plus, Sunisa's upgrade and Isabela Onyshko is going to Stanford!
SUPPORT THE SHOW
FURTHER READING
RELATED EPISODES
MORE WAYS TO LISTEN