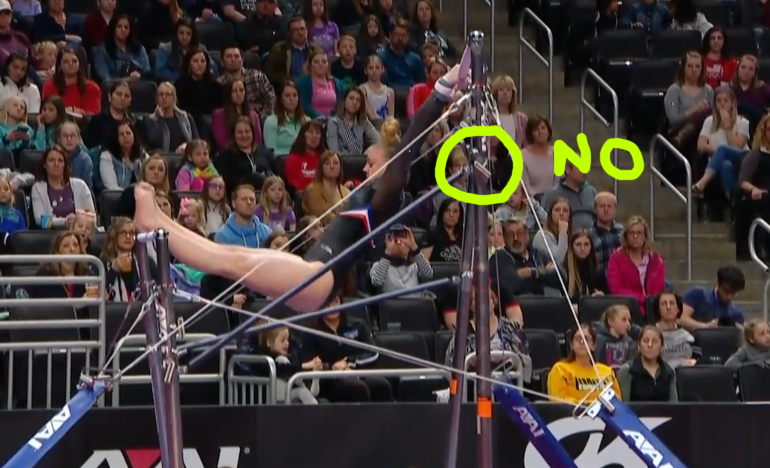 LISTEN HERE
COVID-19 NEWS
Jesolo is officially canceled, Qatar has instituted a quarantine period, Vanessa Ferrari JUST got out of Italy in time, Colin Van Wicklen has withdrawn, and the FIG told USAG to wash its hands. We're diving right into the disease news and how this affects Olympic qualification.
AMERICAN CUP
INTERVIEW
Jennifer Iacopelli author of Break The Fall 
This young adult (Ages 12–up.) novel is the going to be a favorite or gym nerds young and old. From Publishers Weekly: 17-year-old Korean-American gymnast Audrey Lee, working to compete in the 2020 Tokyo Olympics in spite of recent back surgery, finds her lifetime dream on the line for complex reasons. One day after qualifying to represent the U.S., the US coach is arrested for sexually abuse. Tension builds as the athletes' training team is fired and the young women begin working under a new coach with unorthodox methods. Plagued by back pain and constantly worrying that every routine might be her last, Audrey's emotional roller coaster grows more turbulent when she's forced to put her budding romance with her new coach's son on hold.
This book is safe read for young adults. There are no descriptions of abuse.
MEET NEWS
LIVE SHOW FROM NCAAS
Friday, April 17th – after the competition – Fort Worth Botanic Garden Auditorium
Buy tickets now
BECOME A CLUB GYM NERD MEMBER
RELATED EPISODES
MORE WAYS TO LISTEN