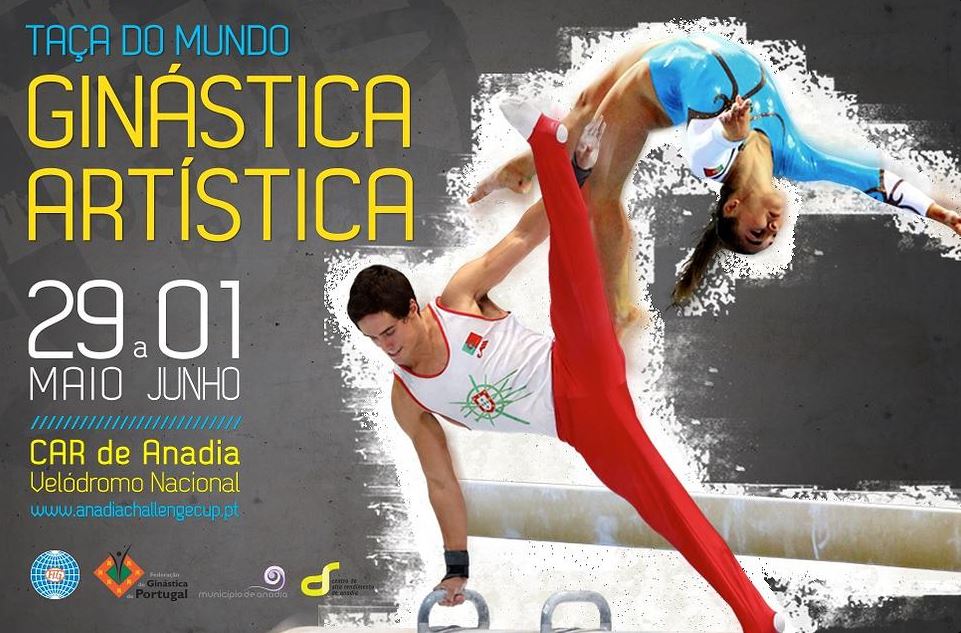 In the news, Uncle Tim and Jess chat about:
The star of Portugal, Filipa Martin winning a medal on floor while Jessica Lopez just keeps getting better every year.
Which gymnast would be capable of much more if she were training elsewhere?
We pick our beam songs and discuss the horrors of background techno.
The correct moment to pick a wedgie if the television cameras are watching.
If we'll ever get this whole difficulty world record thing going in artistic.
Is the call for a ban of the Produnova vault is just sexism?
Could Ellie Black contend for a medal on balance beam at Worlds in China?
Trampolinist, Karen Cockburn placed third at Canadian Nationals, proving once and for all that any woman can go back to adult gymnastics after giving birth.
The Enrique Tomás González, Eddie Penev, Sam Mikulak epic showdown on floor exercise at the Anandia World Cup.

And here are the latest news stories from around the gymternet discussed this week:
TUMBLE! A new gymnastics show coming to BBC, featuring Louis Smith, Beth Tweddle and Nadia!
Uncle Tim quizzes Jessica on: What's Your Country's Weakest Event
Belu is threatening to leave the Romanian gymnastics team for the 700th time.
The awesomeness of Rachel Gowey and Alyssa Baumann.
Gabby Douglas and Mary Lou Retton's daughter, McKenna Kelley, are at the Ranch training together.
University of Florida student charged with two felony counts of aggravated assault for pointing an Airsoft-style rifle at Mackenzie Caquatto and Marissa King.


Gymnastics Moustaches for Movember – featuring Mr. Enrique Tomás González

Watch the full broadcast of the Anandia World Cup here.
Ellie Black's full beam routine from 2014 Canadian Nationals


The GymCastic Podcast by gymcastic.com is licensed under a Creative Commons Attribution-NonCommercial-NoDerivs 3.0 Unported License.
Based on a work at gymcastic.com.